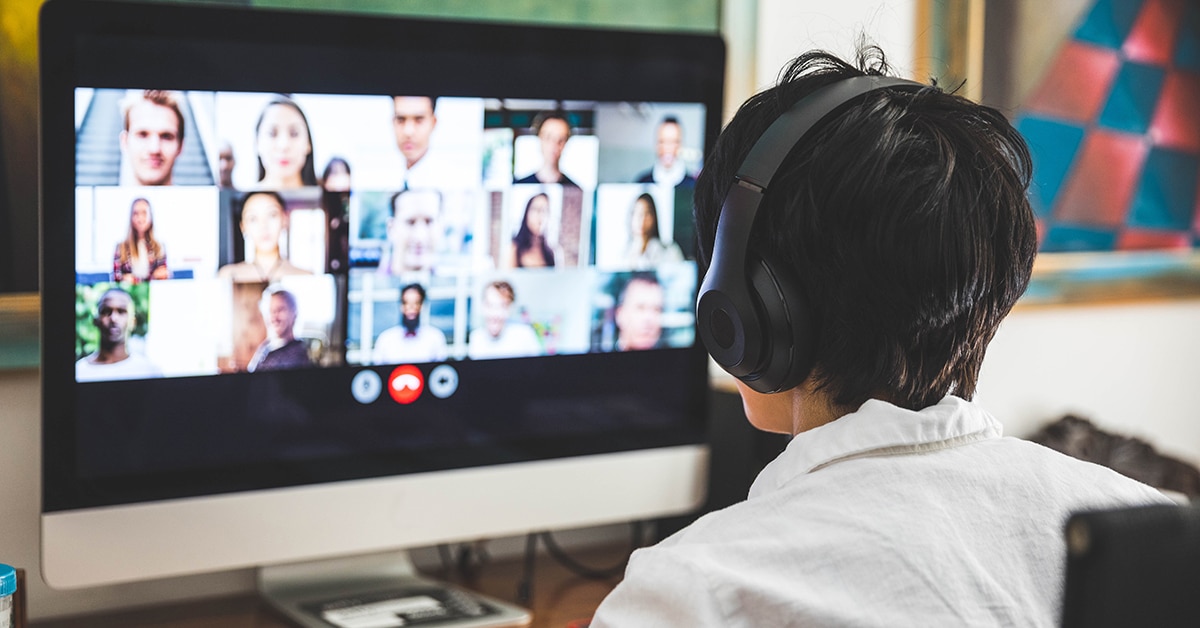 May 14, 2020
Staying Connected While Staying Safe: WideOrbit's TV Client Advisory Committee Spring Meeting Goes Remote
In the spirit of learning, we wanted to share what went well and what we found challenging with hosting WideOrbit TV Client Advisory Committee's spring meeting remotely. As we and our customers navigate taking these kinds of meetings and events virtually, we can all learn from what works well and what might be improved for next time.
The WideOrbit TV Client Advisory Committee (CAC) has a long history, one that has not been without its challenges. What started out as a user group with primarily remote meetings focused on product updates, expanded to include customers providing their wish-lists for product enhancements, then further evolved into a more collaborative and productive advisory committee that meets in-person, twice a year.
This spring's regularly scheduled meeting was due to take place in New York City, in mid-March – just as the COVID-19 crisis began to escalate. When it became clear the New York location would likely be unavailable, we considered the possibility of holding the meeting elsewhere. But in consultation with CAC members, and because both travel and in-person gatherings were becoming ill-advised, with some attendees having already stopped all non-essential travel, the decision was made to hold the meeting virtually, so we could stay connected while staying safe.
In two sessions over two days, March 17-18, we used video conferencing to provide updates on our core traffic and billing software, WO Traffic​, including Electronic Material Instructions, WO Analytics​, WO Payments Suite, WO Integrations​, and a deep dive into the Unified Sales Suite, applicable for both linear and digital ad sales. We kept the focus on providing product information to avoid the sessions devolving into sales pitches.
Despite the fact that our customers were in the midst of making major changes to accommodate remote work for their teams, the sessions were extremely well attended, with participants representing nearly all the major station groups and network Owned and Operated stations who make up the CAC membership. But aside from great attendance, hosting the sessions online had both pros and cons. Meeting virtually made it much easier to maintain the schedule and keep presentations from going overtime, and those presentations were well-received, particularly the Unified Sales Suite update.
On the con side, Arden Adair, Senior Director of Product Management for WO Traffic, pointed out that the CAC meetings are, "A chance to better communicate with our customers, both for us to provide information but also for us to hear about what's most important to them. That feedback loop is extremely valuable but more difficult to facilitate virtually."
She also mentioned that the interaction between broadcasters is an important part of the in-person meetings. "One of the important things about this committee," she said, "is the collaboration between the broadcasters – they're sharing ideas with one another. That kind of collaboration is much more effective in-person, both broadcaster-to-broadcaster as well as between us and our customers."
The dates for the fall meeting of the CAC, and whether it will be in-person or virtual, are yet to be decided. Much depends on what happens with the COVID-19 situation. The primary theme of this fall's meeting will be automation – helping broadcasters improve efficiency to reduce costs.
As the COVID-19 situation continues to unfold, WideOrbit will remain committed to maintaining open and productive communication with both the CAC and all our customers. Current circumstances have impacted the way WideOrbit and our customers communicate, precipitating a necessary shift to video conferencing. As the benefits of that shift become increasingly apparent, we anticipate that it will persist even after everyone is back in the office, which is a good thing. In the meantime, we will continue to stay connected while staying safe, learning how to improve not just our software, but our meetings and communications as well.
For information about WideOrbit solutions, contact sales.