Media companies face unique accounting challenges that demand specific capabilities from accounts receivable (A/R) software. WO Payments Suite helps media finance teams manage these challenges by automating order-to-cash processes to improve both efficiency and accuracy. The result is increased on-time payments, improved cash flow, and reduced operating costs.
Purpose-built for the media industry, WO Payments Suite is more than just a payment portal, extending automation throughout the entire accounting cycle to save both time and money by reducing manual effort and associated errors. WO Payments Suite's robust cash application, lockbox, and treasury reconciliation tools will enable you to go from order-to-cash fast.
Improve efficiency, save time, and reduce DSO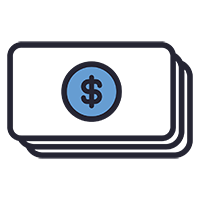 Expedite collections by connecting buyers and sellers on a single portal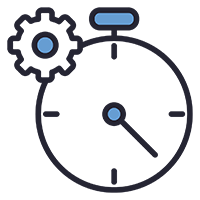 Improve both efficiency and accuracy by automating A/R management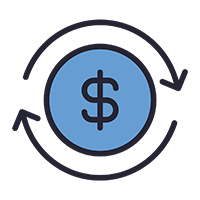 Accelerate cash flow by accepting multiple payment types to reduce Days Sales Outstanding with A/R automation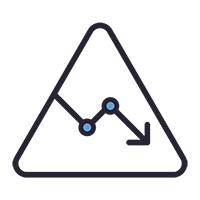 Reduce costs and mitigate risk with PCI-DSS compliance and dunning functionality
Say Hello to increased on-time payments with a payment portal buyers embrace
According to a Forrester Consulting study*, 64% of media agencies look for payment vendors that understand the complexities of the media industry so they can avoid both the damage to reputation (72%) and the costs (40%) associated with delinquent payments. Purpose-built specifically to address these unique complexities, WO Payments Suite includes electronic check (ACH), and PCI-DSS-compliant credit card payment processing, with an intuitive buyer-facing portal already utilized by more than 80,000 media buyers across 65,000 agencies.

With WO Payments Suite, Bonneville International reached over 50% client adoption within the first six months of implementation. Another broadcaster found similar results, with over 80% of clients satisfied with the efficiency and ease-of-use of WideOrbit's buyer-facing payment portal. By making it easy for clients to pay their invoices, WO Payments Suite has helped both companies, and their clients, avoid the cost and inconvenience of late payments.

*Forrester Consulting, It's Time For Media Agencies To Digitize The Last Mile Of Payments, February 2019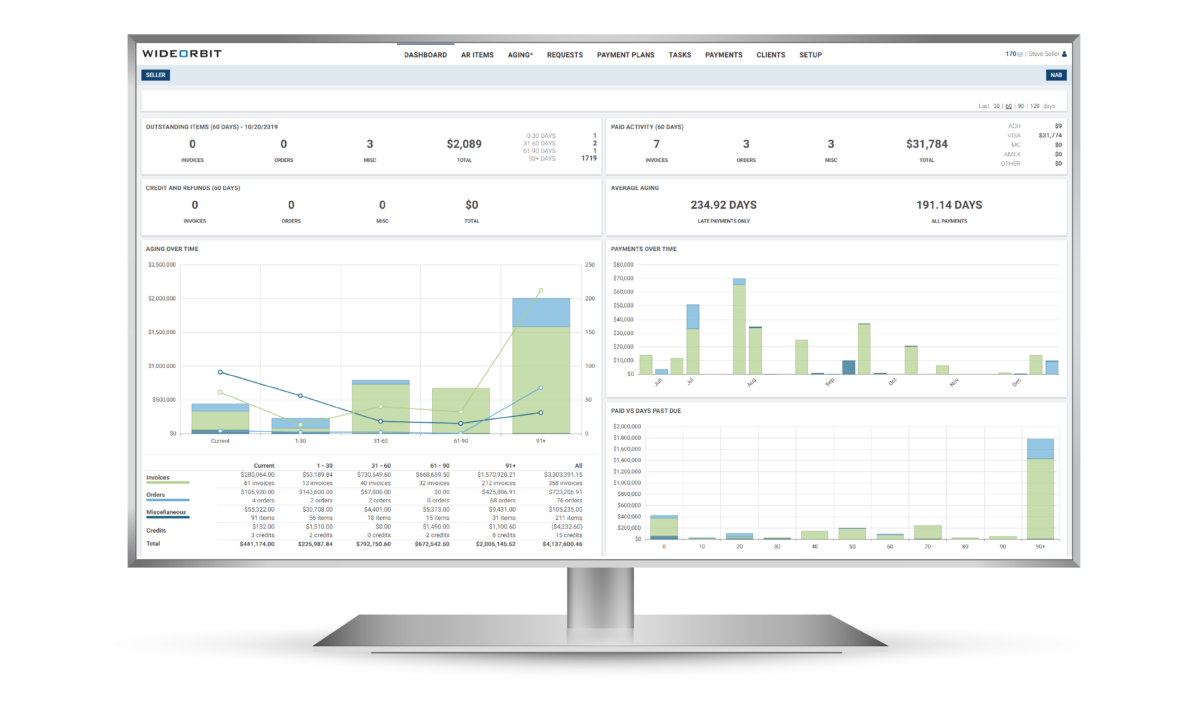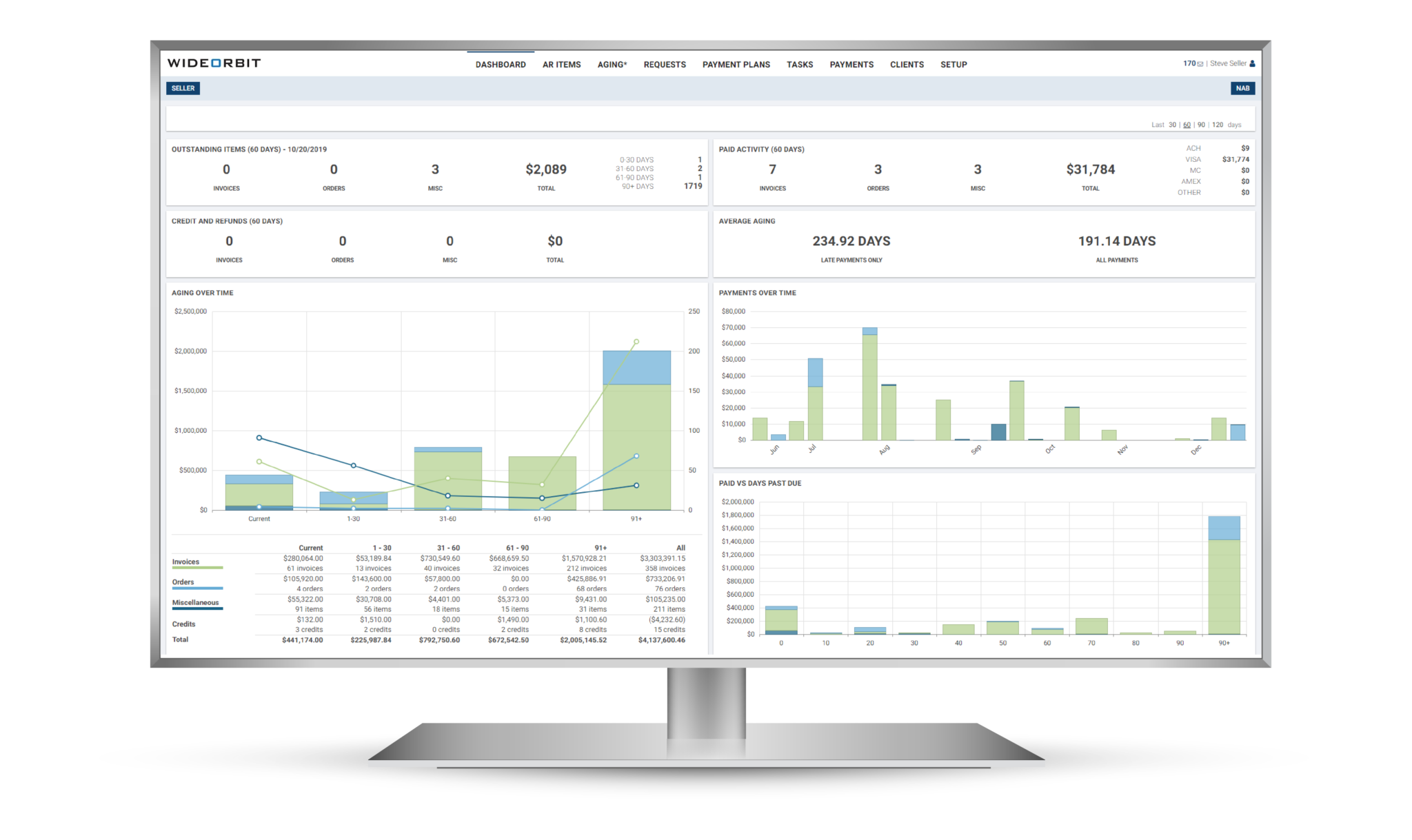 WO Payments Suite extends the workflow efficiency of WO Traffic, WO Network, and WO Omni into the post-sale stage – from invoicing and payments, to cash application and reconciliation – to create a true, end-to-end solution.
Streamlined collections

Support for online payment processing means you can say goodbye to paper checks and payments by email, fax, or phone

Direct cash application

Direct API Lockbox technology provides fast, secure, accurate, and timely payment posting

Intuitive buyer payment portal

Easy self-serve payment options improve client adoption, minimizing collections efforts to improve efficiency and increase client (buyer) satisfaction/useability

Increased security and compliance

Keep your clients' personally identifiable information (PII) data safe with full PCI-DSS compliance

Traffic system integration

Seamless data synchronization with WO Traffic, WO Network, and WO Omni improves accuracy by ensuring every payment is automatically associated with the correct client and invoice

Cloud based

Secure, 24/7 remote access from anywhere, on virtually any device, with automatic software updates – no hardware to buy or support

Flexible workflows

Supports centralized and decentralized business models, with customizable workflows to eliminate redundant effort and save your team time

Improve your customers' experience

WO Payments Suite provides a positive customer experience, with single sign-on, access to all related invoices, historical payment data, and the ability to set-up recurring payments
Key integrations

Payment processing options
WideOrbit partners with multiple credit card and ACH processors, ensuring timely, accurate, and efficient payment processing at the best price.
Learn more about Payrix
Learn more about Basys
Recommended content for you
Let's talk
Please complete the form to learn more about WO Payments Suite's full-featured A/R automation, and go from order-to-cash fast. A WideOrbit representative will be in touch as soon as possible to answer your questions or schedule a demo.