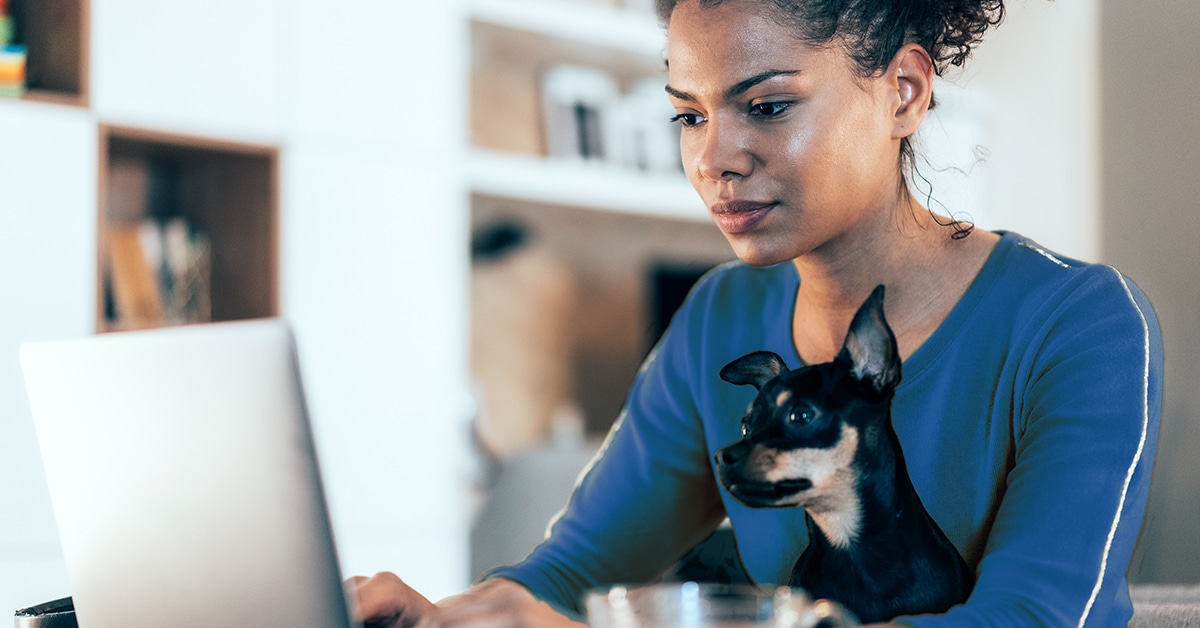 July 31, 2020
Set Your Remote Team Up for Success with Cloud-Based, SaaS Solutions
In a recent webinar, executives from Entercom, Weigel Broadcasting, and A+E Networks participated in a panel discussion with WideOrbit Founder and CEO, Eric Mathewson, on the business challenges of an increasingly remote workforce.
All agreed that remote work is here for at least the mid-to-long term and that setting staff up to work successfully from home is a priority.
As the pandemic continues to keep people at home, media companies continue to look for solutions to allow their teams to work better, and smarter, remotely. We previously posted about how our web-enabled solutions for WO Traffic, WO Network, WO Media Sales, and WO Program, can offer remote access via any web browser for Mac, PC, and, in some cases, a tablet device as well. Today we'd like to share a bit about the benefits of WideOrbit's cloud-native products.
The greatest benefit of cloud-native software for remote work is that the products can be accessed through any browser, anywhere, on any device with an internet connection. And that access is secure, with single-sign-on and multi-factor authentication capabilities. In addition, cloud-based products don't rely on on-premise infrastructure or IT departments, and the software is much easier to keep up to date.
Cloud-based solutions can help you improve efficiency and reduce costs, improve security and reliability, all while providing the flexibility to scale quickly and easily as your business grows.
The current lineup of WideOrbit cloud-native products includes:
WO Payments Suite: Cloud-based A/R management and payment software, purpose-built for media. Extends automation throughout the entire accounting cycle, from full-featured credit card processing, to an intuitive buyer-facing payment portal utilized by nearly 10,000 ad agencies, to robust cash application and treasury reconciliation tools.
WO Airtimes: This product provides automated, electronic delivery of airtimes data from WO Traffic to buyers, system-to-system, providing the buyer with actionable insight into campaign performance, including giving TV credit for driving online traffic.
WO Marketplace: Embracing digital-style, automated ad buying processes, WO Marketplace attracts buyers who may not have previously bought local broadcast TV. By bringing sellers new demand they can evaluate alongside current sold inventory, WO Marketplace allows sellers to accept only the best offers.
WO Sales Console: The traditional process to transact local spot TV inventory is long, manual, tedious, and riddled with opportunities for human error. WO Sales Console automates the workflow to increase overall speed and efficiency for the sell side, streamlining the steps involved without compromising control.
WO Long Form DR: Direct Response (DR) advertising requires the consideration of multiple offers, making the management of those offers extremely cumbersome. The Long Form DR product automates and simplifies the management of DR inventory and allocations for WO Network cable groups.
WO Order Connect: Managing orders by email requires manual re-keying that is time-consuming and error-prone. WO Order Connect provides a direct connection between WO Traffic and buy-side systems, including Mediaocean and Hudson MX, Freewheel and ITN, allowing sellers to manage orders and makegoods electronically.
Contact us to learn more about WideOrbit's cloud-native and web-enabled solutions today.