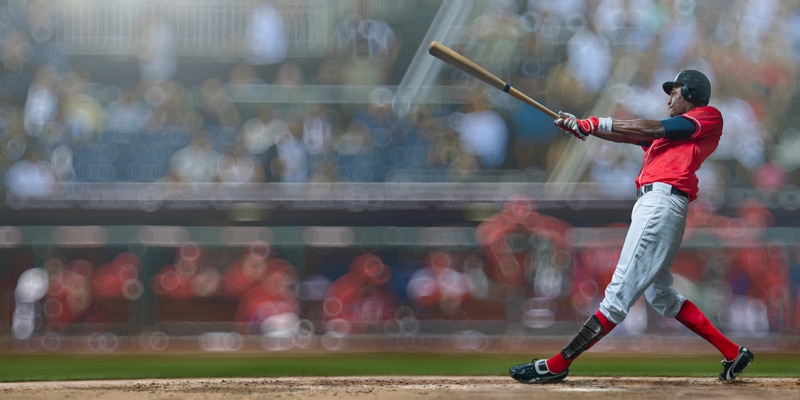 November 20, 2019
WO Streaming Powers 2019 World Series Digital Audio Feed
Even if you're not a baseball fan, you probably already know that the 2019 World Series was a great one. It was a series of firsts – the first World Series title for the Washington Nationals and the first time in MLB history that all seven games in a post-season series were won by the visiting team.
Note: In October 2021, Audacy Inc. acquired an exclusive, perpetual license of WideOrbit's digital audio streaming and podcasting technology. Audacy will continue to operate this technology under the name AmperWave.
The features and benefits described in this blog post apply equally to AmperWave, including seamless integration with WO Ad eXchange.
If you'd like to learn more, please feel free to contact us. For questions about AmperWave, please contact Audacy directly.
---
WO Streaming and WO On Demand in Action
WO Streaming was selected to live stream the series nationwide, providing delivery to more than 600,000 unique audience members, with over 120,000 peak concurrent listeners, and serving over 56 million ad impressions over the course of the series.
WideOrbit's podcasting product, WO On Demand, was also chosen to provide related podcasts and time-shifted programming throughout the event, and delivered millions of downloads and dynamically inserted ads.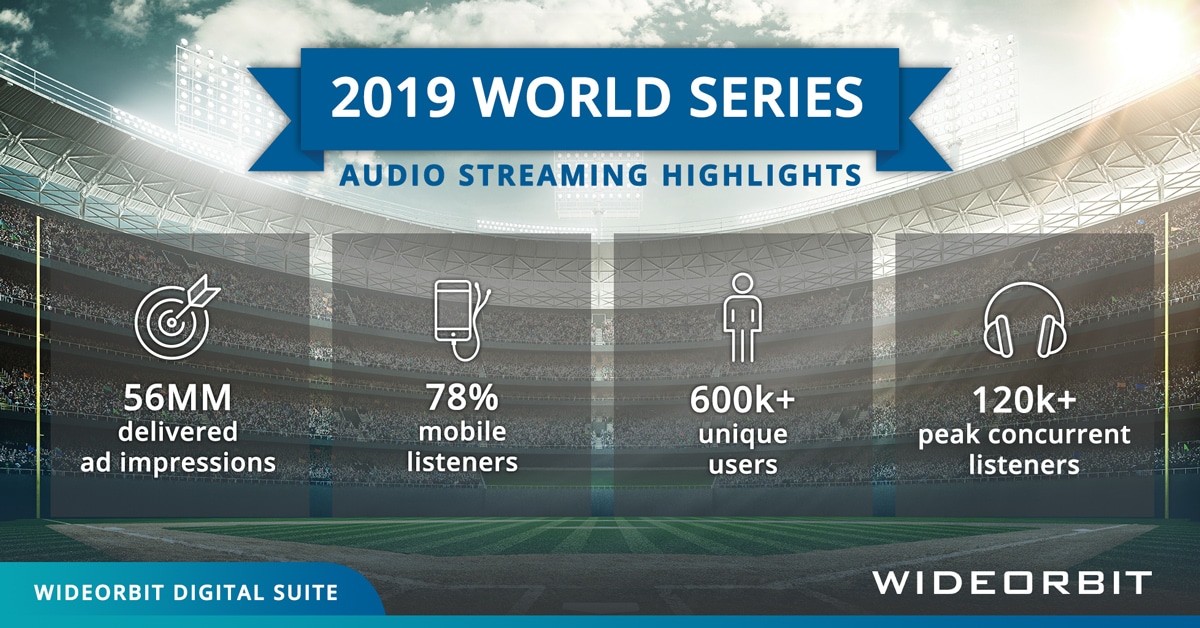 Comprehensive Digital Solution
The digital feed was powered by WideOrbit's suite of audio streaming products, tools that help publishers optimize digital ad revenue and measure reach of live and on-demand content, all while providing the highest-quality listening experience.
Throughout the series, the core WideOrbit team knocked it out of the park with hands-on monitoring, always-on customer communication, and a solid product that performed perfectly, delivering 100% uptime.
"The whole team pulled together to make sure the seven-game event went off without a hitch. Even though our cloud-based Streaming and Podcasting platforms automatically scale up and down to support any size audience, we wanted to be absolutely sure we were delivering the best possible experience to the fans."

John Morris – Former VP, WO Streaming & WO On Demand
WO Streaming is tailor-made for streaming audio. With 60% of radio listeners already tuning in online every week (over 90% for the 12-24 demographic), and WideOrbit currently serving over 10 billion digital ad impressions each year, the time for a dedicated solution is now.
Contact us to learn more about what WideOrbit can do for you.