April 18, 2017
WO Programmatic TV Turns Two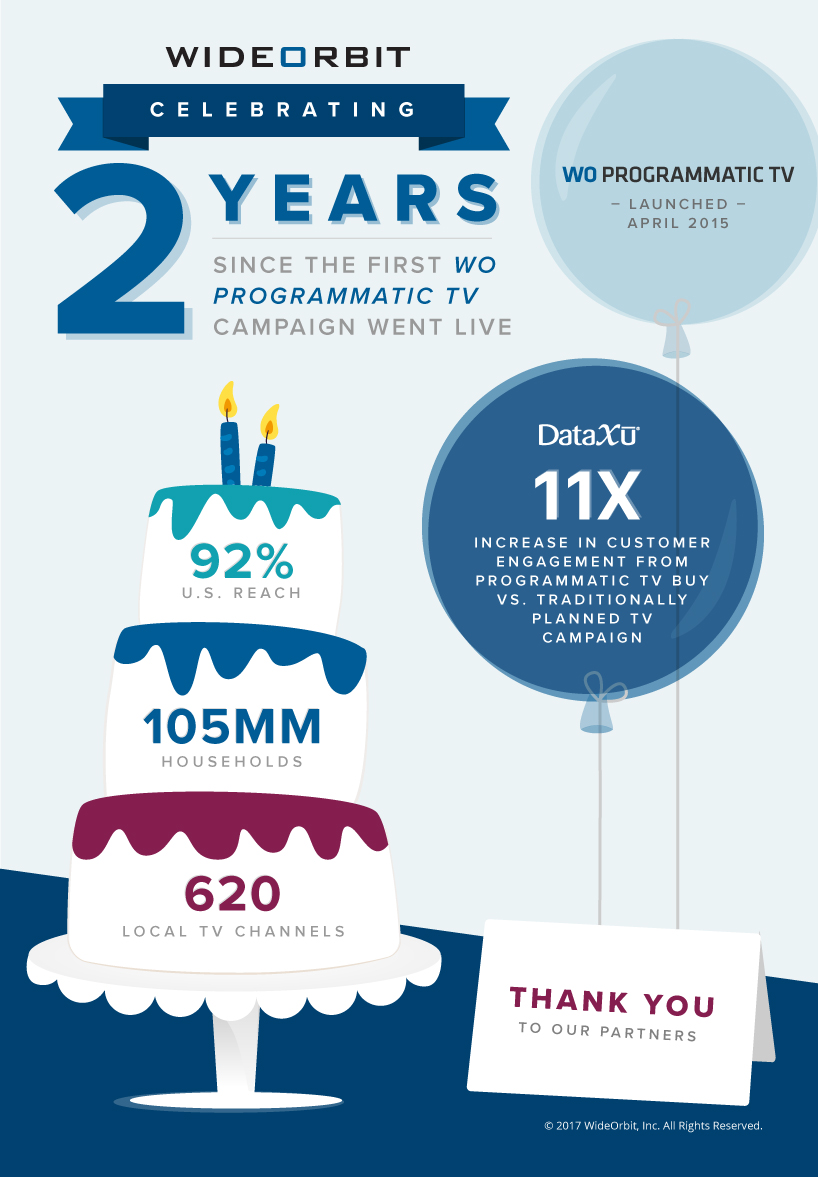 Two years ago at the 2015 NAB Show, we launched WO Programmatic TV. Now as NAB approaches again, this is a great moment to take stock of how far we've come – and where we're going.
Together with our incredible demand-side and station group partners, WO Programmatic TV has become by far the broadcast industry's top programmatic ad sales platform.
It's easy to see why. With more than 600 participating stations reaching 92% of US households (read: pretty much everyone in the United States), WideOrbit remains the only programmatic platform to offer both massive reach and laser-focused targeting.
With this coverage footprint and an elegant API that allows agencies and DSPs to easily tap into our marketplace, it's no wonder ad buyers are so enthusiastic about using our platform to pinpoint local TV opportunities for their clients.
We wouldn't be where we are today without the hard work of our high-powered international product development team. Over the last two years, our engineers have made literally thousands of under-the-hood changes to fine-tune the platform and build in features requested by ad buyers, demand-side platforms and station groups.
Now we have big plans to extend WO Programmatic's transactional power across media so advertisers can easily build omnichannel TV, radio, digital audio and digital video campaigns that reach their audiences wherever they are.
Thanks to partners like you, it's been a great first two years. We look forward to many more!
SaveSaveSaveSave