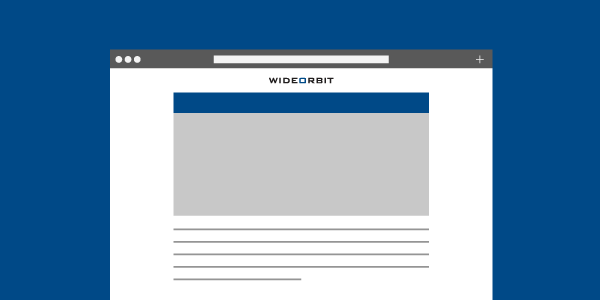 March 13, 2015
WO Automation for Radio Tips and Tricks: Tracking Down Missing Content
What To Do When Something Didn't Air As Expected
In WideOrbit Product Support, it's easy to think of ourselves as detectives. We're frequently called upon to track down "missing" content that may not have aired as expected. As in any good detective story, it's all about the clues. While some are buried in log files or require an engineering degree to decipher, others are out in the open – if you know where to look.
One of the best places to start an investigation is the Playlist Editor. By highlighting an event you can easily view all the actions taken on it by users and the WO Automation for Radio software within the History tab. Not only can you see if an event in the last week has been moved, for example, but can see the name of the Workstation where the move was executed and the name of the user account logged in to that Workstation when the move took place. For events that are completely missing or may not have played at all, check the Deleted Entries tab to see events manually removed from the schedule.[/vc_column_text][/vc_column][/vc_row][vc_row][vc_column width="1/1″][image_with_animation image_url="65559″ alignment="center" animation="Fade In" img_link_target="_self"][/vc_column][/vc_row][vc_row][vc_column width="1/1″][vc_column_text]
About Francis Johnson | Francis' experience with our current and legacy products make him an incredible asset to the WideOrbit team. Professionally, Francis shows an unwavering dedication to WideOrbit customers. Personally, he's a mass of contradictions: he loves spicy foods but prefers plain cake donuts, and he insists on a trashcan in his office but refuses to let anyone use it.