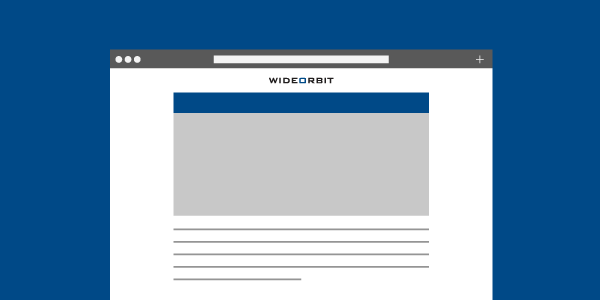 October 5, 2015
WideOrbit Rocks Radio Show 2015 and RAIN Summit
We are just back from the 2015 Radio Show and the RAIN Summit. A crew of WideOrbiters spent a week in Atlanta meeting customers, speaking on panels, launching WO Programmatic Radio, and generally tearing the place up. Here are a bunch of the highlights that stood out for us:
We held the first gathering of our Programmatic Council for radio clients. Created to guide the development of our

WO Programmatic Radio

solution, the Council will meet regularly provide direction for the future of programmatic radio advertising.

Along with luminaries from across the radio technology industry, WideOrbit's EVP Digital & Programmatic Brian Burdick was a featured panelist on the Radio Show information session, "Unlocking Programmatic's Potential." You can read more about the panel in 

Inside Radio

and

RAIN News

, or download the RAB's official programmatic white paper at 

http://RAB.com

.

VP Radio Sales Susie Hedrick was a featured panelist at RAIN Summit's "Simulcast Strategies" session. Susie co-starred with Entercom's Tim Murphy for a moderated discussion that was fun, positive and informative.

Our new Radio Show exhibition booth was the talk of the show floor. Buzzing with demos and meetings all day long, we debuted a new look that drew lots of compliments. A couple of other fellow exhibitors even asked if they could "borrow" our marketing team. (Thanks for the invite, but we're kinda busy over here…)  

Some of our clients were so enthusiastic about WideOrbit that they sent us referrals, pitched our products, and even ran demo for us. Now that's the ultimate compliment!
Of course every show has suspenseful moments, too. We're especially thankful to Marcy Vincent-Dean and Brad Young for making an emergency Best Buy run to replace a monitor that got borked in shipping.