August 7, 2018
How to Make the Most of the WideOrbit Connect 2018 App
WideOrbit Connect 2018 for TV and Radio is less than a month away. We hope attendees are looking forward to the lineup of speakers, numerous opportunities to learn, and a full agenda of fun activities.
It's never too early to start preparing, so we put together this guide to help you make the most of the WideOrbit Connect 2018 app, the conference, and your time in beautiful San Francisco.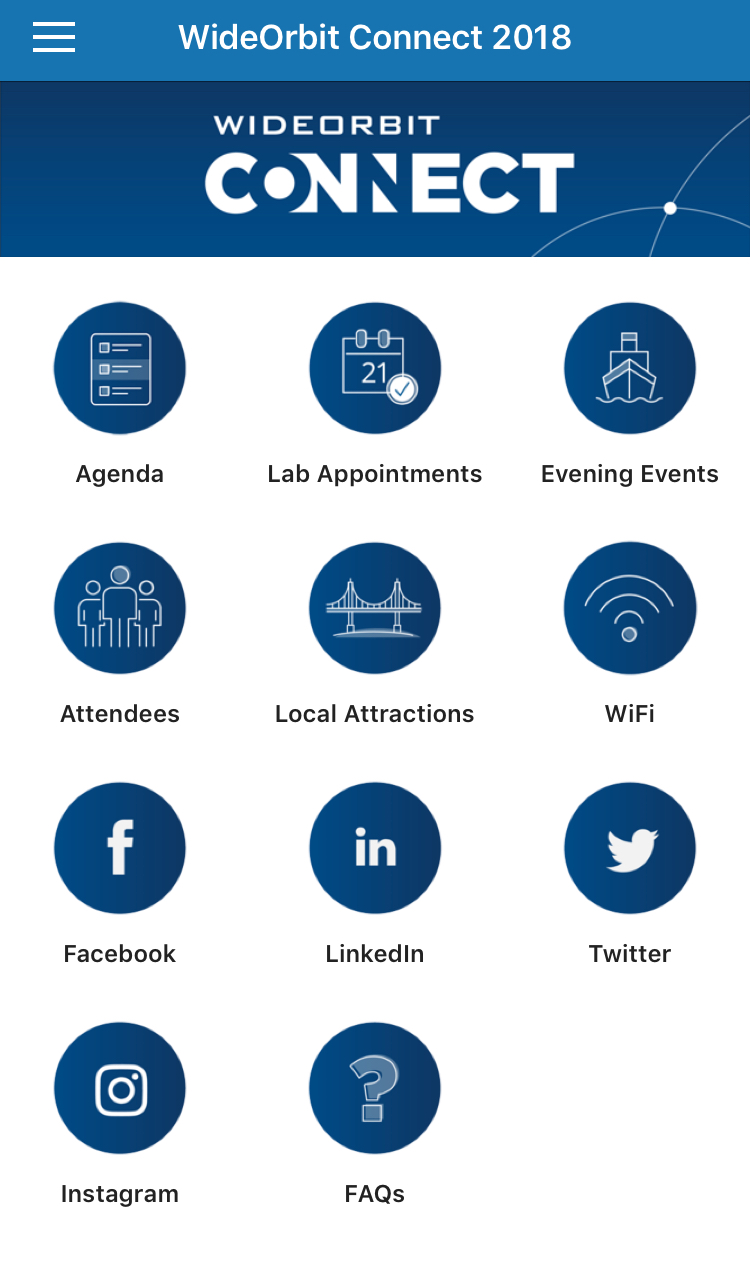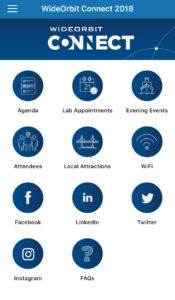 Download and set up the official mobile app
The WideOrbit Connect 2018 app is available for download on iOS and Android.
Once it's downloaded, open the app and set up your attendee profile. You will be prompted to provide your name, company, title, bio, and photo. (Pro tip: connecting your LinkedIn account is the fastest way to upload a photo). You can make it even easier for fellow attendees to connect with you by syncing your Facebook or Twitter accounts.
Once you have created your profile, you're free to navigate  the conference agenda, attendees, and events. Click through the Attendees icon to see who else is coming.
Explore the WideOrbit Connect 2018 agenda
From the app home page, click the Agenda button to navigate through the conference day by day. The schedule includes all important events, sessions, and activities. Click into any of the calendar events to learn more, check-in, rate the experience, and take personal notes and photos for your later use.
Another great feature is the personal agenda builder. When you find a session or event you would like to attend, select the Bookmark button. View these sessions by entering Agenda, filter by "bookmarked", and click apply.
Book lab appointments with WideOrbit product experts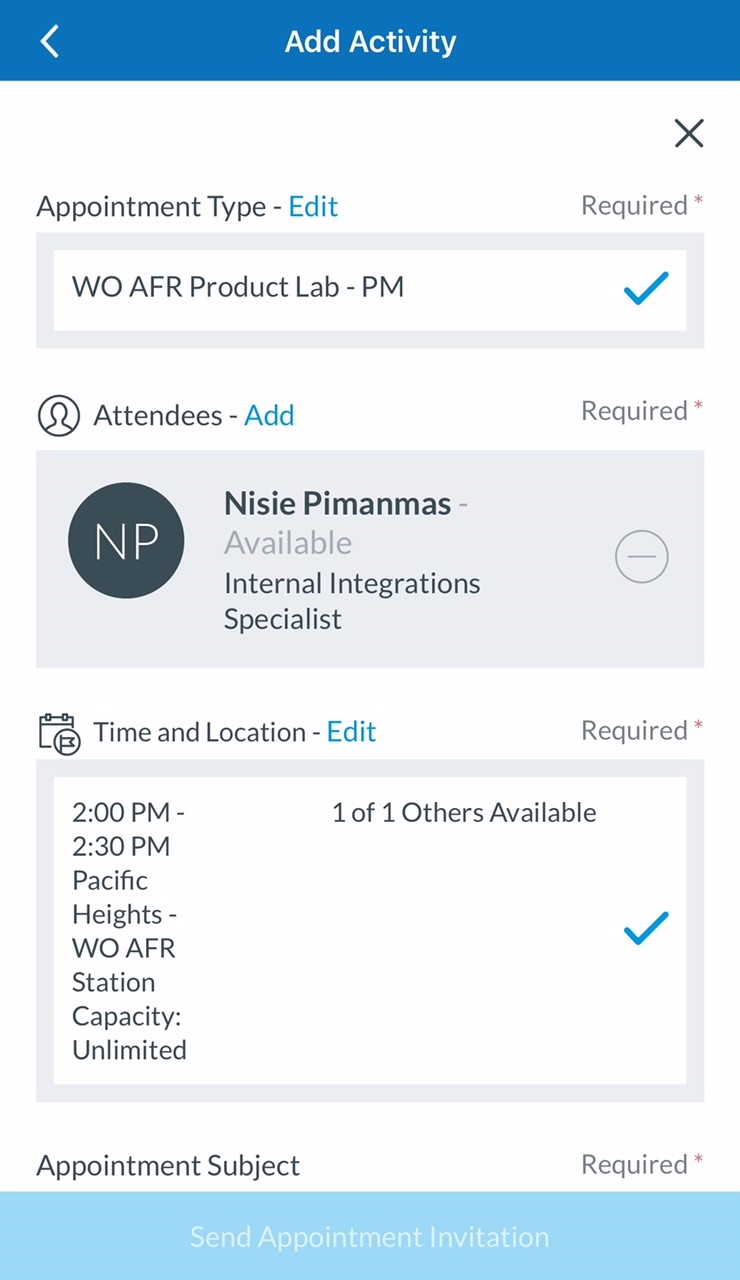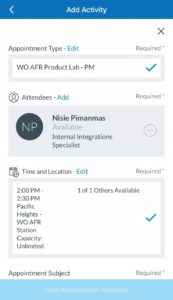 If you have any questions about WO Traffic, WO Media Sales, WO Automation for Radio, and more, reserve time with a product expert familiar with your implementation.
Lab appointments are open and first come first serve. To make a reservation, visit Lab Appointments via the button on the homepage and select your preferred time (AM or PM), WideOrbit product expert, appointment subject, and location. You may add notes in the description field, but this is not required. Send the appointment invitation to confirm your slot!
Evening events and other fun things
Want to learn more about Connect's recreational events? Head over to the Evening Events button.
WideOrbit Connect 2018  several special evening events for all attendees. Join WideOrbit for a welcome reception on Monday, August 20th. It will be a fun opportunity to start networking with fellow industry experts over refreshments, all in the historic Palace Hotel.
On Tuesday, August 21st, set sail with us on the San Francisco Bay. The WideOrbit Connect 2018 Casino Boat Cruise promises to be a memorable evening of delicious food and drink, casino games, prizes, and world-famous SF sights.
More app features and functionality
If you have a bit of downtime between your last session and an evening event, want to grab a bite, or need to run a quick errand, check out the Local Attractions button on the app homepage.
The WiFi button will direct you to the login information for Connect's complimentary WiFi.
Join the fun on social by visiting WideOrbit on Facebook, LinkedIn, Twitter, or Instagram via the corresponding buttons. The official conference hashtag is #WOConnect18.
Have a question? See the FAQs button for answers and direction.
There's still time to register!
Registration for WideOrbit Connect 2018 is still open. To reserve your spot, head over to the conference site. We are looking forward to seeing everyone in San Francisco!