July 19, 2017
TV Advertising Basics for Digital Media Buyers: A Free WideOrbit Ebook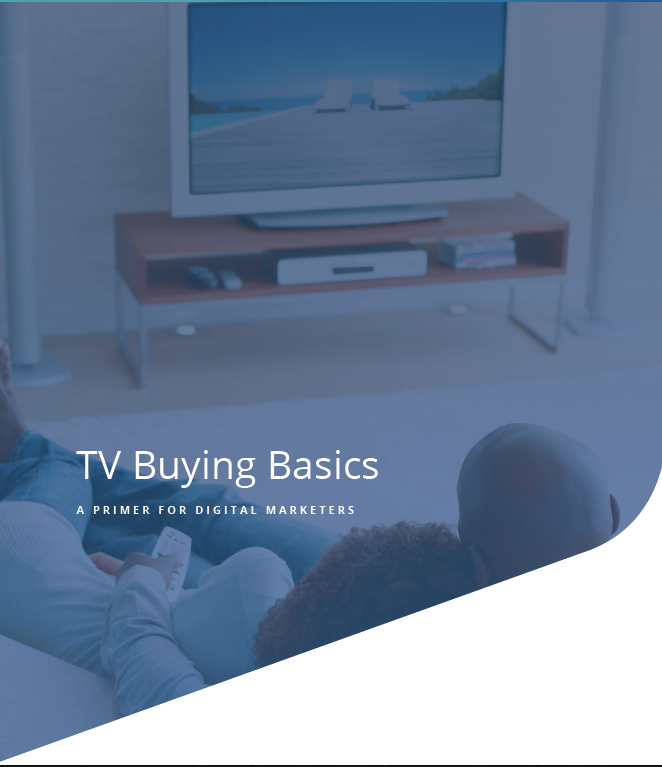 TV is the most effective video ad medium for reaching consumers where they live. For Adults 18+, the big screen in the living room is far and away the #1 video ad platform. In fact, Nielsen reported recently that 92% of all video minutes watched are on television screens.
Many marketers are looking for ways to run cross-media campaigns or extend digital video campaigns to TV. Programmatic TV platforms can help ad buyers do this while delivering a simple process for reaching target audiences anywhere they consume premium video content.
Buying TV can be confusing at first for digital media pros. There's a whole new set of metrics to learn for planning and measuring campaigns, not to mention a surprising variety of inventory sources.
That's why we've created a guide just for digital media buyers: TV Buying Basics.
Download our free ebook and find out everything you've always wanted to know about TV (but might have been afraid to ask):
What inventory sources can I choose from? How are they different?
How does TV audience measurement differ from digital?
How can I easily buy cross-screen campaigns?
And much more!
Download TV Buying Basics today to see what TV can do for your clients.