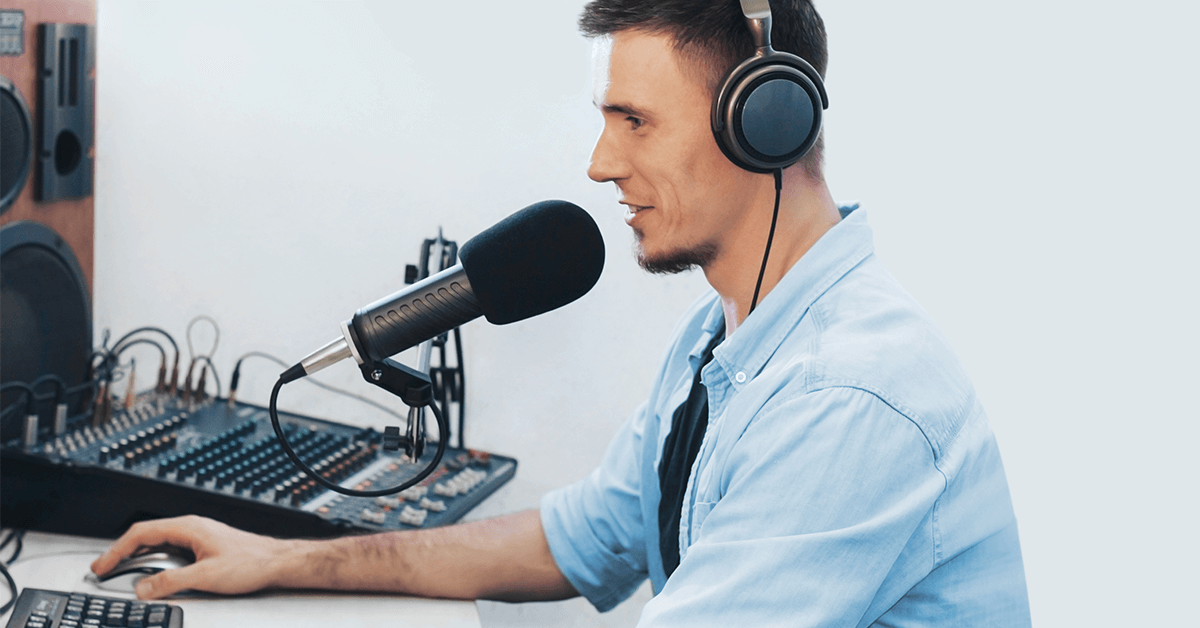 March 1, 2022
Streamline radio operations with integrations to save time and money
Radio stations frequently struggle with disparate systems that are cobbled together to meet constantly evolving needs. Too often, the resulting data inconsistencies and workflow inefficiencies create more problems than the systems were originally intended to solve.
WideOrbit's Total Radio Solution offers integrations that provide a variety of options to help you overcome the challenge of using disparate business systems, such as inconsistent data, redundant tasks, manual workflows, and cross-system interoperability issues. Radio stations are looking for solutions to address issues such as:
Manual and duplicate data entry between systems that is more than just inefficient – errors are inevitable, leading to data inaccuracies
Siloed, decentralized departments are co-dependent across markets but struggle to align processes
Growing workloads that demand increased efficiency
The increasing need for radio station software that allows for remote station control capabilities
WideOrbit product-to-product and third-party integrations seamlessly consolidate radio operations and sales workflows. By integrating with the systems you already use, WideOrbit can save you time and money by automating both processes and data exchange.
Integrations to improve efficiency and accuracy while maximizing revenue
Integrations can help create centralized workflows, so you can stop moving between unconnected systems to repeat tasks multiple times. We offer integrations to consolidate a variety of radio-specific processes, including integrations that help radio broadcasters:
Simplify reporting and revenue capture
Streamline network/barter ad management including order entry, revisions, material creation, and affidavit completion
Manage and share creative resources to streamline workflows and eliminate redundancies
Streamline production and continuity workflows, including copy instructions, dub and production requests, and audio storage
Reduce manual effort and duplicate data entry to improve accuracy
Improve Client Relationship Management (CRM) to help sales teams spend more time selling and less time searching
Streamline data exchange with API-based integrations between WO Traffic and third-party systems
With over 300 integrations available, you're sure to find integrations to meet your station's needs. Below are just a few highlights.
WideOrbit product-to-product integrations
Simplified radio station automation that's centralized and remotely accessible
WO Automation for Radio simplifies workflows and reduces costs, helping broadcasters of any size, particularly those with distributed operations, deliver compelling programming more easily. WO Automation for Radio allows you to access the entire in-studio experience remotely, from home or on-the-go, leverage talent and content across stations and markets, and increase efficiency by integrating with other systems you use every day.
In addition to integrating seamlessly with WO Traffic, WideOrbit's radio automation software offers more than 30 additional integrations with systems you use every day, including: Mr. Master, MusicMaster, PromoSuite​, vCreative​, Weatherology, and more.
Improve efficiency with automated network/barter ad management
Network and barter advertising have long been manual, time-consuming processes for radio station operations. Managing orders, materials, and affidavits requires many hours of effort per week, taking valuable time away from higher-ROI tasks.
WO Traffic – Radio Interchange is a licensed module that enables an API-based integration between Network/Barter Partners and WO Traffic ad traffic and billing software. By automating every step of network and barter advertising, including air times for performance affidavits, Radio Interchange helps stations save significant time and effort while reducing errors associated with manual data entry.
Improve efficiency and accuracy with automated General Ledger file export
WO Traffic – Export G/L (General Ledger) automatically generates an export file that includes high-level, rolled-up revenue, invoice, payments, and revenue adjustment data by property, for import into your financial system (e.g., Oracle, SAP, etc.)​. Export G/L allows you to improve efficiency with an automated data export that meets the file specifications for your G/L system​. You'll also eliminate data entry errors common with manual file creation.
WideOrbit third-party integrations
Streamlined production order workflows reduce costs
Radio stations are constantly looking for ways to eliminate errors, reduce manual tasks, and increase efficiency. WideOrbit's production order integration between WO Traffic, WO Automation for Radio, and production order workflow management systems, such as vCreative's vPPO and PromoSuite's Production, speeds up the order entry process, streamlines cart number assignments, eliminates duplication, and reduces overhead associated with dubbing audio files into WO Automation for Radio.
Easily manage client relationships with CRM integrations
WideOrbit CRM integrations help sales teams spend more time selling and less time searching by simplifying reporting and revenue comparison, checking account progress without getting in the account executive's way​, and staying up to date with daily alerts and reports. Available CRM integrations include Rumple, Matrix, Efficio, and RAB Account Manager.
Gain advertising insights with attribution integrations
Attribution integrations automate the sending of aired logs through WideOrbit's Data API, allowing broadcasters to better demonstrate campaign effectiveness to advertisers. Available attribution partners include Veritone, LeadsRx, and AnalyticOwl.
WideOrbit integrations help your favorite tools work better together. Connect WideOrbit's Total Radio Solution with vetted third-party systems and WideOrbit partners to help consistently and efficiently scale your radio business.
To learn more about WideOrbit's Total Radio Solution and available integrations, or if you're facing challenges with any manual processes, please contact us.