October 23, 2017
Making Podcast Ads Easier to Sell with Standardized Metrics
Today we're launching new features for our WO On Demand podcast management software that will make it easier to sell podcast advertising and strengthen marketer confidence that their ads are being heard by the right people – and the right number of them.
A Tipping Point for Podcast Advertising
It's no secret that podcast audiences are growing rapidly. In the past few weeks, Nielsen reported that over half of US households listen to podcasts at least once month. Research released last month shows that podcast listeners are exactly what advertisers crave: young, affluent and on the go.
These factors are creating a 'tipping point' for podcast advertising. Stations and other podcast publishers have proven content and desirable audiences at scale, so it's high time that podcasts become an easy choice for advertisers that make audio part of their marketing mix.
New Audience Standards, New Opportunities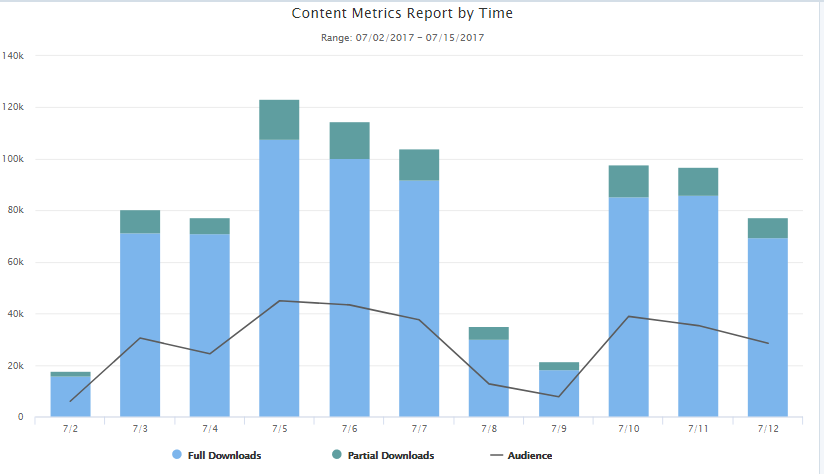 The biggest remaining objection to mainstream marketer acceptance of podcast advertising was the lack of industry-wide measurement standards for assessing audience value. Before ad buyers will fully commit to podcasting, publishers need to make it easy to compare audiences across products and provide assurances against potential fraud.
Along with the IAB and many of our industry colleagues, we are hard at work on this problem. WideOrbit is a member of the IAB Tech Lab's Podcast Technical Working Group, which unites top podcasters and technology companies to define content and advertising methods for downloaded and streaming podcasts.
Based on our work with the Group, we've integrated the IAB's Podcast Measurement Guidelines into WO On Demand. The IAB's industry standard metrics for measuring podcast content, audience, and advertising performance are now available to all WO On Demand users at no additional cost.
Big Benefits for Advertisers and Podcasters
The changes we're launching today will make it simpler than ever for podcast publishers using WO On Demand to demonstrate the value of their listeners.
First, they offer ad buyers a more sophisticated view of audience composition. WO On Demand can analyze and report on listener behavior across products using the IAB Guidelines. This also means that advertisers will be able to easily compare audiences across the many major providers that have said they plan to follow the Guidelines.
We're also introducing the IAB's standard measurements of audience size and engagement in WO On Demand. We've done this by implementing the IAB's standard definition of a 'listen' as well as methods for recognizing unique listeners and disqualifying potentially fraudulent download requests.
Taken together, these features will make it easier for podcasters to sell advertising and strengthen marketers confidence that their podcast ads are heard by the right people – and the right number of them.
For more details, read our press release or reach out to your WideOrbit account manager.
We continue to add features to our software to help digital audio providers get better audience data and build advertiser relationships. What would you like to see in WO On Demand? Reach out any time with your ideas to Jim Kott, WideOrbit's Senior Director of Product Management for digital audio.