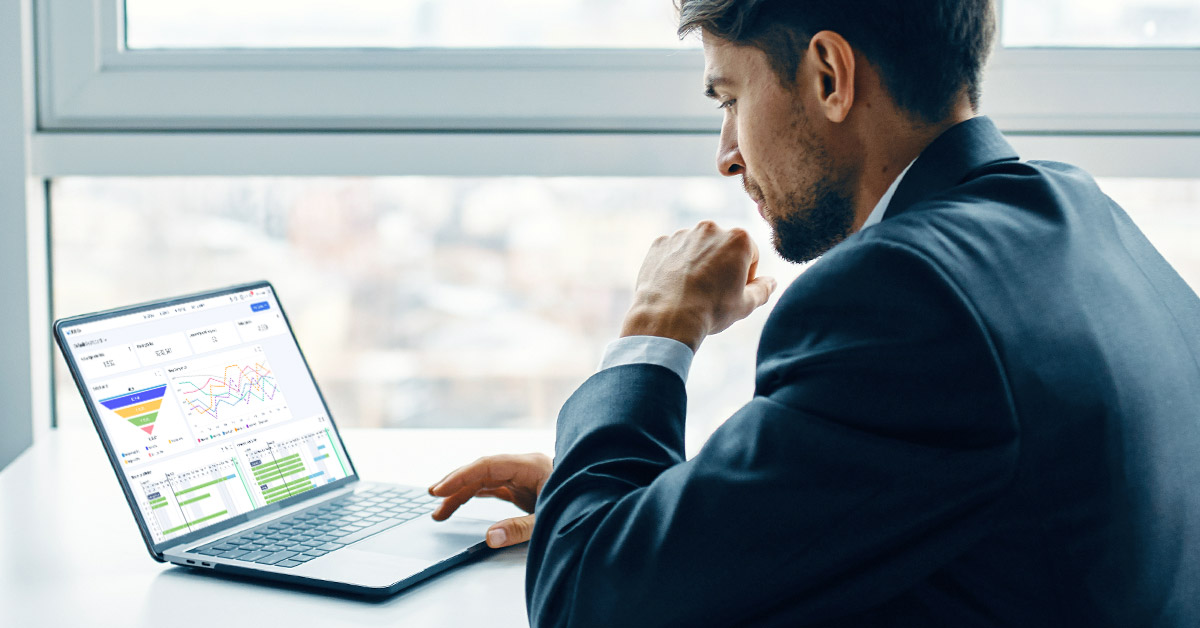 October 16, 2023
Moving Media Sales Automations Forward
Traditional sales processes have presented significant challenges to broadcasters for years, involving highly manual workflows and high-touch, low-tech, back-and-forth communications. These processes often involve repetitive, tedious steps that make them labor-intensive, time consuming, and prone to error. They also take valuable time away from more important, revenue-generating business activities, which makes them prime candidates for automation.
Copy instructions, airtime reporting, external orders, and linear-digital convergence are just four of the challenges that can significantly benefit from automation. The good news is that automations to address these challenges already exist and are already providing tangible benefits to broadcasters by improving efficiency, accuracy, and client satisfaction. Read on to learn more.
Exchanging material instructions
For as long as many in the industry can remember, the exchange of copy instructions has been a process that is time-consuming, tedious, and riddled with opportunities for error, often involving email, fax, or other antiquated methods.
Automating the exchange of copy instructions between buyers and sellers improves efficiency by automatically aggregating material instructions for import from buy-side systems. Automation reduces manual effort by eliminating emails, portal downloads, and manual data entry, while improving accuracy with validated material instructions and automated data matching for Ad-ID.
Electronic Material Instructions
WideOrbit's Electronic Material Instructions module for WO Traffic and WO Network automatically aggregates material instructions from multiple sources. New and revised instructions from buy-side systems can then be electronically imported into WO Traffic or WO Network, with return confirmations to the sending system, eliminating manual data entry to significantly improve efficiency.
The Electronic Material Instructions module is already helping sellers process thousands of copy instructions annually, through integrations with material instructions providers or direct connections with buy-side agency systems.
Total instructions processed:
2021: 36,961
2022: 99,094
2023 (January to mid-July): 51,912
Airtime reporting
Advertisers require accurate, timely airtime reports, delivered on a recurring cadence – daily, weekly, monthly, or as requested. As a result, broadcasters spend considerable time and resources manually compiling and sending buyers pre- and post-logs as Excel or PDF files, often multiple times per week for a single advertiser or agency.
By automating airtime reports, broadcasters can save time and resources while providing advertisers with the insights they need to make more informed, cost-effective decisions to optimize advertising spend.
WO Airtimes
WO Airtimes makes it easy to create and manage pre- and post-log reports that are automatically sent to agencies, brands, and advertisers. For some agency systems, the airtimes information is now sent via API. WO Airtimes is currently handling 5,950 scheduled reports covering millions of spots, allowing broadcasters to:
Improve efficiency by reducing manual effort
Improve accuracy by automating compliance with client-defined parameters
Improve client satisfaction by enabling automated report customization based on the advertiser's data, format, and cadence requirements
Managing orders from external sources
Broadcasters sometimes receive orders from external sources. Managing external orders requires manual re-keying that's time consuming and prone to error, and that also only supports one-way communication.
With integrations that provide a direct connection between traffic and buy-side systems, automation allows for the electronic management of orders and makegoods, improving efficiency and accuracy while also providing valuable insight into the status of the order throughout the workflow.
WO Order Connect
WO Order Connect provides a direct connection with buy-side systems, including Mediaocean, FreeWheel Strata, and Hudson MX, enabling broadcast TV stations to manage orders and makegoods electronically. WO Order Connect annually processes $7B in order value, 34 million spots, and millions of makegoods.
WO Order Connect automates the management of external orders and makegoods, helping broadcasters:
Improve efficiency by easily connecting orders between buy-side and traffic systems
Improve accuracy by receiving orders electronically and providing two-way communication
Improve client satisfactionbyminimizing approval turnaround times with order statuses all in one place
Linear-digital convergence
The industry is racing towards converged buying and selling, and systems are racing to catch up to evolving business needs. Media companies are looking to leverage automation to make it easy to manage a cross-media, multi-market, and multi-currency business.
Advertisers expect to buy linear broadcast and digital ads together, in the same campaign, so media organizations need tools that leverage automation to make it easy to manage, optimize, execute, and steward proposals and sales:
Across media types
Across markets
Across multiple audience measurement currencies
With direct connection to buy-side systems
The solution is a next-generation sales platform that leverages automation to consolidate cross-media, multi-market proposals and sales, with support for alternate audience measurement data.
WO Media Sales and WO Fusion Local
WO Media Sales empowers TV advertising sales teams to build both linear and digital proposals by leveraging real-time account information, inventory availability, audience research, and delivery metrics. All major broadcast groups are already successfully using WO Media Sales.
WO Media Sales is being re-imagined from an on-prem-based Windows application to a SaaS, browser-based system called WO Fusion Local. WO Fusion Local makes it easy to manage, optimize, and execute proposals and sales for linear and digital, across markets, with multiple audience measurement currencies.
WO Fusion Local empowers broadcasters to consolidate and manage linear and digital assets together, leveraging robust integrations with WO Digital Hub, our digital order management system, and other third-party systems to expand workflows. WO Fusion Local connects by API to existing source systems, including WO Traffic, so broadcasters can continue using the systems they already have in place. In addition, new third-party integrations will connect WO Fusion Local with buy-side systems and pre-buy workflows.
Media sales automations are both beneficial and essential for the media industry, for both buyers and sellers alike. WideOrbit automations are already having a positive impact, helping broadcasters improve efficiency, accuracy, and client satisfaction.
To learn more or to get started with WideOrbit automations, please contact us.