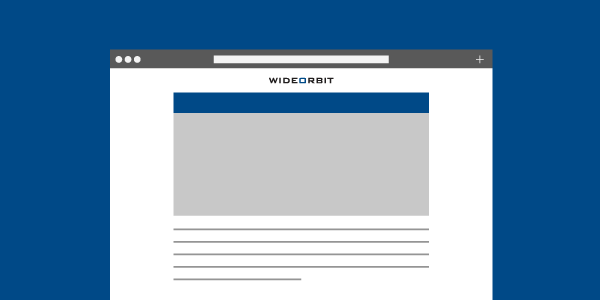 December 23, 2014
Castfire's on-demand publishing platform joins WideOrbit
It just got a lot easier for networks and broadcasters to make money from on-demand content. WideOrbit has added Castfire, the top publishing platform for managing and monetizing on-demand media content, to our digital product family.
It's no secret that on-demand content is increasing in importance for every media company. Audiences want to review their favorite content on their favored platform on their schedule. As a result, broadcasters and media companies need solutions make it easy to make money from their content whether it is consumed in linear time or on-demand.
Castfire will be integrated with the Abacast Clarity® platform to create a comprehensive solution for audio and video broadcasters, streaming radio providers and podcasters for monetizing on-demand content and live streams. The combined solution will be the first digital on-demand content platform that dynamically targets and inserts advertisements based on parameters like device type, geography, day-parting and others.
When Castfire's publishing capabilities are added to WO Traffic (which is already tightly integrated with the Clarity dynamic ad server), WideOrbit customers will be equipped for the next evolution of content distribution with an advertising system that manages ordering, tracking, managing, inserting, reporting and billing for both linear and non-linear advertisers.
Acquiring Castfire is another example of our commitment to helping media companies better understand and serve audiences and monetize every opportunity in their business. E-mail us today at sales@abacast.com to learn about what we can do for your media or broadcasting business.