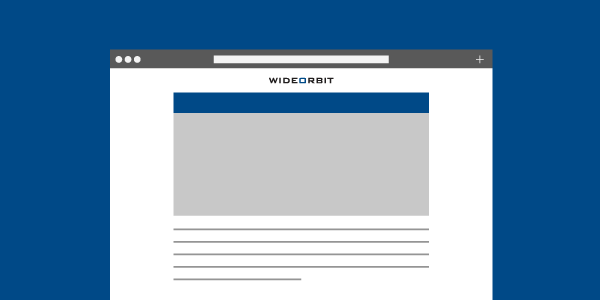 March 9, 2015
Beta Testers Help WideOrbit Build Better Software
Chief Engineer and IT Director Trent Muldrow at Alpha Media in Columbia, South Carolina and his team have been beta testers for WideOrbit since 2005. Muldrow acknowledges that it takes a special staff and mentality to be a beta tester since they expect issues to arise. "We are the guinea pigs," says Muldrow. "We will probably encounter issues that hopefully no other customer has to see because we saw them first."
Muldrow recognizes that with the risk there is also great reward, especially in having a direct line of communication with WideOrbit's development team and support specialists. Muldrow and his staff don't just report bugs; they play a critical role in identifying challenges, their source, and how the software can be improved to avoid them in the future.
Alpha Media has implemented WO Automation for Radio 3.7, which is now available to all customers. The Audio Finder updates are one improvement that the Alpha Media staff like in particular. Muldrow says Audio Finder is fast, providing search results "instantaneously." Sorting is also efficient and easily done, and the process to edit or delete media assets is now "a huge timesaver." He used Audio Finder recently to do a library clean-up, correcting inconsistencies in artist names (e.g., "The Rolling Stones" and "Rolling Stones, The"). With version 3.7, he could edit multiple assets at a stroke instead of making individual changes to each one.
Another new feature Muldrow singles out for praise is Missing Playlist Notification, which adds an "extra safety check" for the traffic and programming teams. Now, the traffic and programming teams receive emails notifying them before going to air if a schedule wasn't imported on time.
Overall, the Alpha Media team says that WO Automation for Radio 3.7 is clear and functional. They are excited to be among the first to use it, and look forward to continuing to make contributions as beta testers.
Interested in joining the WideOrbit Beta or Early Adopters program? Email your WO Automation for Radio Support provider or give us a call at +1.214.451.4200 between 5am and 4pm Pacific time.