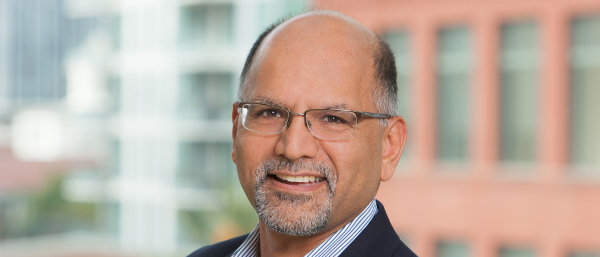 December 12, 2018
WO Network GM Ashley Barretto Opens Up About Customer Loyalty
This is the latest installment of a series highlighting TV industry thought leaders who spoke at or attended WideOrbit Connect 2018. Check out the previous interviews here.
Over the last 19 years, WideOrbit has built a large, loyal roster of media industry clients by focusing on strong relationships That's how we've earned the loyalty of the more than 80% of U.S. television stations and ⅓ of the top 50 cable networks that use WideOrbit software for traffic and commercial operations, respectively.
In our latest clip from BeetTV, WO Network General Manager Ashley Barretto talks about the development philosophy that helps WideOrbit satisfy the evolving business requirements of linear media companies at a time of great change.
"We take the product forward as they're moving forward," says Baretto. "We work with them so that the solutions we provide are appropriate to where they are in the particular life cycle of that offering."
For cable networks, which increasingly serve content across multiple formats, WideOrbit is prioritizing solutions for selling and executing campaigns across linear and digital platforms.
"We're working with our clients to deliver what we call 'fluidity solutions,' " Barretto explains. "You can build a linear deal, and if you're underdelivering on it, you can move impressions across to the digital platform, bring those delivered impressions back, and provide holistic delivery across platforms."
Baretto say events like WideOrbit Connect Networks—and all of WideOrbit's communications with clients—play a huge role in WideOrbit's product roadmap.
"We want to talk to our clients and learn from them about where they are going so we can work with them for the future," says Baretto. "Our products hit the mark because we really work with our clients. We don't build them in a vacuum then go out to market with them. We see what works, what doesn't work, and adjust along the way."
Watch the video below to learn more about how we work with media companies on solutions to help them get where they want to go: