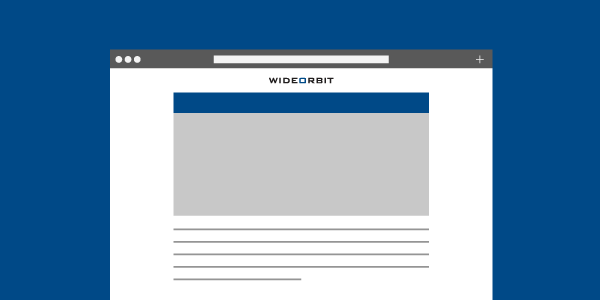 December 6, 2016
Using Research and WO Media Sales to Increase Ad Sales
Is your team using research to achieve its ad sales potential?
Great ad sales teams know that combining syndicated research and WO Media Sales is a great way to build powerful proposals. Keeping the team up to date on software and research best practices can be tricky, especially when there's employee turnover. Without a training program, a team of high performers might be back from their full sales potential.
That's where we can help.
Earlier this year a station group asked us to customize training sessions. It wanted to refresh their teams' expertise on the best ways to use WO Media Sales for appealing, research-infused proposals.
"Their stations felt like they spent too much time getting proposals together and then leaving money on the table in negotiations," said WideOrbit Sales Manager Jamie Bolton. "They knew there had to be a better way."
In our new downloadable customer story, read about how re-training sessions with WideOrbit helped this station group grow its ad revenue and sales team efficiency.
After working with us, "Account executives felt better prepared to be in front of their clients because they could create data points on their own and make better deals," said April Keul, a WideOrbit Account Manager. "Literally, you'd have thought the gates of heaven opened up!"
Learn how a custom training session can open the gates for your team, too.

Customer Story: Turning Research into Revenue with WO Media Sales