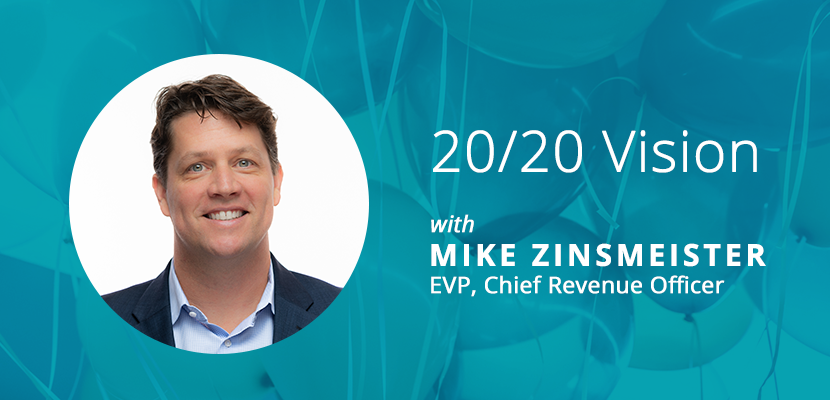 October 7, 2019
Part 2 of 5: Industry Collaboration – Making the Sum Greater Than the Parts
Long before I joined WideOrbit 15 year ago, people have been predicting the end of television. The VCR was going to be the end of an era, as was the laserdisc, digital satellite systems, Netflix and OTT. And while there's no question that the way we watch TV (or better stated as "video") has changed, the resilience of this medium has surprised all but the most bullish. The theory that spot TV & radio must end in order to make room for these new mediums is simply not coming to fruition.
More realistically, these new ways to view or consume content has actually augmented linear TV, making up roughly ½ of the viewable hours without a dramatic drop in viewers. What seems to be happening is less of a David & Goliath final battle and more a convergence of different mediums which do different things very well. Broadcast, and more specifically Spot TV and Radio bring broad reach, brand safety, targetability and fraud-free opportunities, and those are traits that pair well with the addressability and verifiable impact where digital video excels.
So, where's the rub? As with nearly all stories, it's all about the money, or margin in this case. The traditional process of buying and selling TV & Radio is cumbersome and time consuming. It takes 29 steps and countless hours to determine the programming, rates, ratings necessary for a buyer to purchase these mediums, and then an inordinate amount of additional time to steward the buys between program changes, preemptions and makegoods. Finally, the results TV & Radio do deliver aren't always directly associated back to television because there's a lack of actionable feedback or attribution when it comes to correlating when a spot aired and when sales took place as a result of buyer and seller systems not working closely together. As a result, this powerful and effective medium which drives results and sells products for advertisers is getting passed over for more efficient, and profitable alternatives like Digital.
Historically, the systems used by buyers and sellers have operated independently, at an arms-length, and under the assumption that a lot of paper passing, emails and phone calls, and time would be involved. On the sell side, we have a unified suite of tools to enable sellers to propose ads, compare demand, receive orders, provide spot airtimes, and submit invoices. They will have all sales enablement tools and visibility to aggregate and compare demand – be it from linear, digital, local, national, DR, guaranteed or programmatic, ratings or impressions based – all in one place and all tied directly into their inventory system of record, WO Traffic. Supply meets Demand. On the buy side, we've built integrations with agency systems such as Mediaocean and HudsonMX to plug directly into the same unified platform fueling the demand that sellers will see in one place. This will dramatically reduce the time to transact and the discrepancies that result from the manual effort.
Looking back at all we've tried over the past 20 years – some failures and some real success stories – and peering at what lies ahead for the next 20, I'm proud of what we've been able to accomplish. We've aggregated a footprint of stations that buyers need in order to gain comprehensive access, implementing a traffic solution that stores information at the level of detail necessary to help sellers make informed decisions, and connecting those sellers to buyers and their systems for immediate access and relevant feedback. WideOrbit is helping to solve one of the biggest challenges facing media. Pretty cool stuff, huh?
Mike Zinsmeister is Chief Revenue Officer for WideOrbit. He joined WideOrbit in 2004, left for a short break, but returned to our family in 2016 to lead our global sales and corporate development strategies. Visit https://www.wideorbit.com/about/ to learn more about WideOrbit's leadership team.
Coming up next
Part 3 of 5: One of our most tenured employees reflects on growing up within WideOrbit and what product she is most excited about for 2020 and beyond.