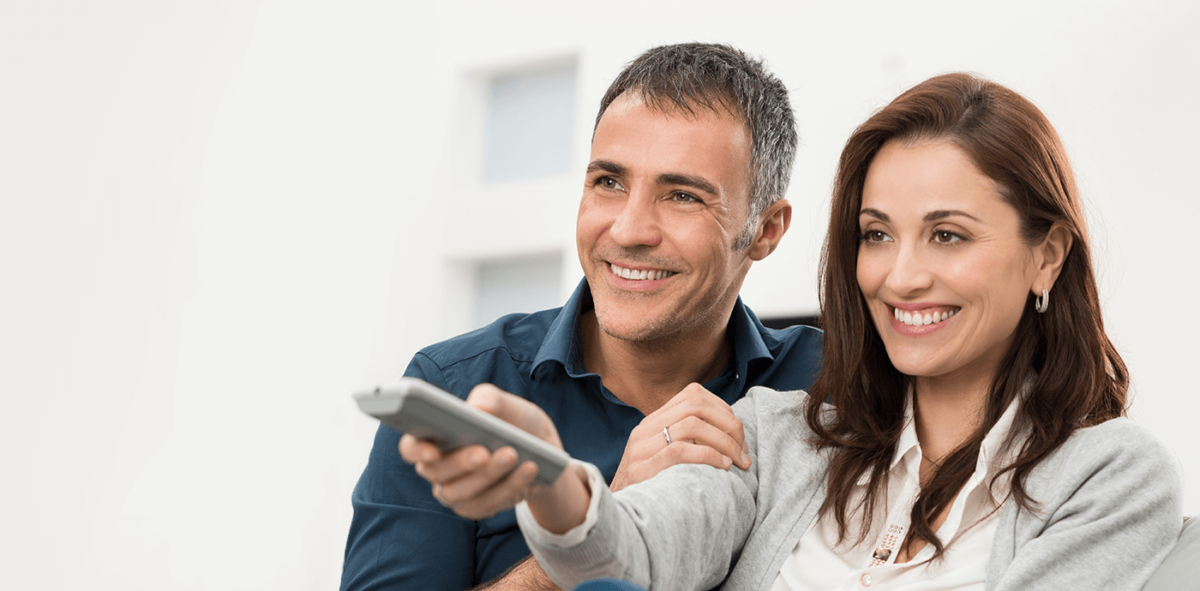 May 25, 2022
What's new in WO Traffic v22.0: Automated addressable ad replacement is here
The latest release of WO Traffic, our flagship media sales, traffic, and billing software, introduces our revolutionary addressable ad replacement solution for live streams, in addition to several new features and enhancements to help stations and station groups generate new revenue, reduce costs, and improve efficiency.
WideOrbit remains committed to finding innovative ways to help broadcasters navigate a rapidly changing industry landscape. We work closely with customers to introduce features and enhancements that improve existing processes. The newest release of WO Traffic, v22.0, includes our addressable ad replacement solution, which leverages automation to simplify the replacement of broadcast spots on live streams with addressable ads.
Maximize the revenue potential of live-streamed broadcast content with automated addressable ad replacement
Ad spend for over-the-top and connected TV (OTT/CTV) will exceed $19B this year, a 32% increase over 2021, according to Insider Intelligence, and streaming now accounts for 24% of total TV consumption, up from 19% in 2019. Nielsen's 2022 Global Marketing Report also found that 61% of North American marketers are planning to increase their OTT/CTV ad spend this year.
Those numbers represent significant revenue potential for broadcasters who live stream their broadcast content via OTT/CTV. WO Traffic's addressable ad replacement solution is designed to help stations and station groups maximize that potential. Our solution enables a single playlist to be sent to both airtime (over the air) automation and streaming ad servers, with Spot and Material level data. The digital playout system uses data from WO Traffic to make dynamic ad replacement decisions at the Spot and/or Material level, allowing broadcast spots on the live stream to either achieve extended reach or be replaced with addressable ads.
By optimizing the monetization of ads on the stream, stations can maximize the revenue potential of live streaming broadcast content via OTT/CTV, while also ensuring they're fully prepared for the addressable capabilities of NEXTGEN TV (ATSC 3.0).
But there's even more included in WO Traffic v22.0. Below are some of the additional features and enhancements included in the latest release.
Electronic Material Instructions enhancements
WO Traffic v22.0 includes a variety of enhancements to the Electronic Material Instructions module, based on customer feedback, including:
Check for pending EMI in Verify / Finalize Log Wizard

Option to capture new or revised instructions with dates covering the Log Date being finalized

Enhanced workflow when multiple Materials are missing

'EMI >>' to create next Material without leaving the form

Improved Ad-ID matching to give users a means to deal with exceptions

Tools for users to pick which Material to use when they have more than one that has the same Ad-ID
Material Instruction Set Report
The Material Instruction Set Report is a new application area for compiling and analyzing Instructions Sets across Material bundles, Advertisers, and Properties. It includes new behavior to approve or reject individual Sets and a Log Verify/Finalize option for checking Instruction Set approval status.
Exclude Agency Commission and/or Tax on Order Lines
The ability to exclude agency commission and/or tax on order lines has been a long-standing request from clients and is now available in WO Traffic v22.0, allowing commissionable, non-commissionable, taxable, and non-taxable lines to be combined on a single order. (Clients with using WO Analytics, WO Payments Suite, or custom exports should speak with their Customer Success Manager to evaluate the impact on their exports prior to enabling this option in System Settings.)
Electronic Materials efficiency improvements
This feature allows for a third-party to send Material data for fast creation while eliminating data entry errors. (Electronic Materials is independent of Electronic Material Instructions but may compliment it.)
Improvements include:
Import Defaults for Material Type & Material Group
Saved mappings for advertisers
Multi-select delete
Ad-ID lookup improved
Records locked during import
Order Change Review Enhancements
This application area visually calls out changes on revised orders for easier review. Previously only available for Approving, the feature now offers Ready and Process.
Additional improvements include:
New launch button from Order search toolbar
Ready option for Work in Progress orders
Process option for Approved orders
Saved remarks
Log and Billing File efficiency enhancements
WO Traffic v22.0 includes a variety of Log and Billing File enhancements to improve efficiency, including:
Advanced Length Pack allows Placer to make smarter movements with shorter length Spots
Late run makegoods – new management tools in the Billing File
Swap multiple Spots for one Spot of the same total length
Improved Spot placement in swing breaks
We're excited to introduce the latest version of WO Traffic, with new features focused on revenue growth, cost savings, and improved efficiency, now available for general release.
For more information on the latest release of WO Traffic, including a detailed demonstration of our addressable ad replacement solution, request a recording of our recent webinar, One Platform, Multiple Solutions: What's New in WO Traffic.
If you're currently running an older version of WO Traffic, you can upgrade directly to WO Traffic v22.0 and enjoy all the benefits of prior releases.
Our solution for addressable ads is available in WO Traffic v22.0 as a free license.
To upgrade* to WO Traffic v22.0 or to learn more, please contact us. Existing customers can use the same link to request available training engagements from our Professional Services team.
*If you're an employee of a corporate group who has a contact who works with WideOrbit on planning upgrades and other activities, please discuss your upgrade options directly with your corporate contact.