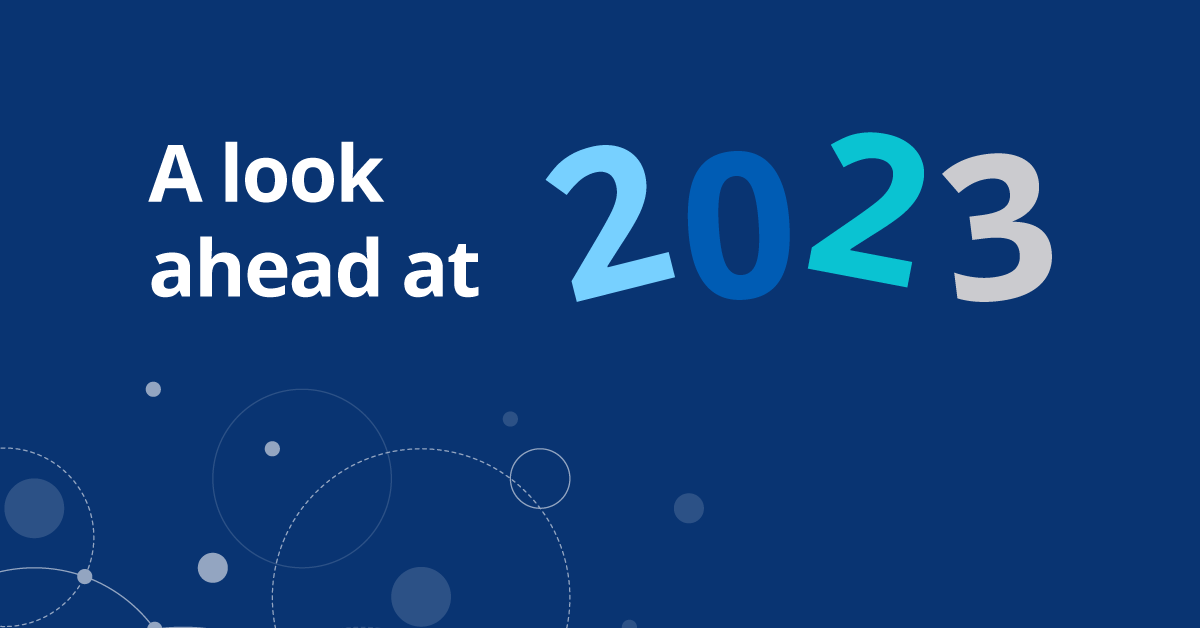 January 30, 2023
Media Industry Trends to Watch in 2023
The WideOrbit team spent some time analyzing industry data and influencer predictions to identify some of the trends to watch in 2023. The trends that jumped out at us include continued growth for ad-supported streaming, both on-demand and linear, increased buyer adoption of broadcast TV marketplaces, an uptick in efforts to address challenges with inconsistent audience measurement, and a slower-than-expected rollout of NEXTGEN TV.
The 2022 mid-term election cycle delivered record-breaking political ad spend, estimated to reach almost $10 billion, surpassing both the 2018 midterms and the 2020 presidential race. The absence of those dollars will not go unnoticed in 2023. But there are opportunities for broadcasters looking to make up for that loss, including positioning digital/live-streamed TV for both addressability and reach extension, and marketplace selling as an effective way to access new and growing demand from advertisers building cross- and omnichannel campaigns
Broadcast TV remains strong despite single-digit decline
US broadcast and cable TV ad spending will reach a still-healthy $66.31 billion in 2023, down 3%, from $68.35 billion in 2022. Single-digit declines are expected over the next few years, even when cyclical events (elections, Olympics, etc.) are taken into account.
According to BIA Advisory Services, local TV ad revenue is expected to decline by 15% year-over-year, reaching $18.5 billion in 2023, compared to $21.8 billion in 2022, across broadcast, over-the-top (OTT), and digital. Much of that decline can be attributed to the absence of nearly $4 billion in local TV political ad spend in 2022.
US cable and broadcast TV networks' advertising revenues are forecast to continue to decline 6.4% in 2023, according to Magna. Magna also says national TV, AVOD/OTT, and local TV will increase by 5.9% in 2023, to $69.6 billion, but they expect a decline of 8.3% in 2024.
Pay-TV household reach in the US has decreased from 91% in 2010 to67% in 2022, and GroupM forecasts that drop will continue, going as low as 50% by 2025. For 2022, Comcast reported the loss of 1.9 million subscribers.
Advanced TV growth continues
The good news for broadcast stations and networks is that revenue for ad-supported video-on-demand (AVOD), OTT, connected TV (CTV), and streaming platforms is expected to grow by 31.6% in 2023, up from an estimated $6.8 billion in 2022. Even though that revenue is still a drop in the bucket compared to the overall broadcast and cable numbers, which are expected to remain strong, ranging between $64-$67 billion over the next four years, double-digit growth for digital TV/video is expected to continue for several years.
Whether distributed over-the-air, through a cable connection, or digitally by IP address, linear TV remains extremely effective at delivering premium, brand-safe, and unduplicated reach. Both national and local advertisers will continue to seek balance between their broadcast, cable, and streaming TV campaigns to extend their reach and achieve their goals.
In their 2023 Global Ad Spending Forecasts report, Dentsu predicts a 20.2% increase in global ad spend for CTV in 2023, slightly lower than 2022's 23.7% growth. In the US, GroupM forecasts a 19% increase in CTV ad spend, to reach $13.3 billion.
According to BIA Advisory Services, 2023's forecast demonstrates the growing strength of local digital media, now at a 49% share of overall ad spend at $81 billion. Fifty-one percent of local ad spend, $84 billion, goes to traditional media. Local digital TV revenue is forecast to grow by 17.3% and OTT by 12.3%.
Ad-supported options and consolidation for direct-to-consumer video will increase
The addition of ad-supported tiers by Netflix and Disney+ in 2022 highlight increased pressure to demonstrate profitability, as fragmentation and subscriber losses continue to impact direct-to-consumer streaming services. As more services come online, subscribers are less loyal to any one platform and regularly adding and cancelling month-to-month subscriptions has become more common. The impact on revenue makes ad-supported tiers increasingly attractive to services seeking consistent revenue and long-term profitability. In a fragmented market, that push for profitability, combined with the need to cut costs, will also lead to increased consolidation in 2023.
Audience measurement challenges will continue
Increasing fragmentation in streaming services is mirrored by inconsistency in measurement across platforms, providers, and services, as well as between digital and broadcast TV. Those inconsistencies make planning and buying, as well as cross-channel measurement and attribution, extremely difficult. Advertisers want to know what they bought, what was delivered, who it was delivered to, and what the outcome was, but can end up struggling to compare GRPs versus impressions, views versus completed views, etc. This inconsistency creates challenges that will keep audience measurement and the reality of a multi-currency TV market top of mind in 2023.
According to Dentsu's 2023 forecast, more than 70% of digital spending will be transacted programmatically, including online, CTV, digital audio, and digital OOH. The anticipated increase in programmatic marketplace transactions for linear TV, across broadcast and CTV, is expected to triple 2019's numbers. Buyers accustomed to the ease of digital programmatic buying are looking for a similar marketplace experience for broadcast TV.
The key to buyer adoption is the ease of execution, waste reduction, brand safety, and rate transparency of marketplace TV transactions, making it easier for more advertisers to include broadcast TV in their media mix while allowing TV stations to optimize rates and maximize revenue. As the marketplace experience continues to improve, marketplace transactions for broadcast TV ads will continue to grow in 2023.
Radio holds steady
Increased numbers of commuters returned to the office in 2022, meaning drive-time listening also increased. A full 58% of in-car listening was traditional AM/FM radio. Traditional radio ad spend also increased by 3.6% in 2022, and local radio revenue is estimated to remain the same in 2023 as last year, at $13.5 billion (adjusted to remove political).
Live-streaming professional sports
The success of Thursday Night Football on Amazon Prime was only part of a growing trend toward the distribution of live, professional sports on subscription streaming services. That success is good news for Amazon, its advertisers, and the NFL, but it has also been of great interest to other streaming services and professional sports leagues looking to form similarly lucrative partnerships. Apple TV+ already has a deal to stream exclusive broadcasts of Friday night Major League Baseball games, and they recently announced a 10-year, $2.5 billion deal to stream Major League Soccer games, beginning with the 2023 season. And after losing out to Amazon for Thursday Night Football, Apple was in negotiations for the rights to NFL Sunday Ticket but ultimately lost out again, this time to Google, who recently signed a multi-year deal to host NFL Sunday Ticket on YouTube TV and YouTube Primetime, beginning in 2023.
NEXTGEN TV rollout will continue – but slowly
The risk of losing sports to streaming services and other platforms with more advanced technology was cited by the NAB in their recent request to the FCC for actions to help accelerate the transition to NEXTGEN TV. Seven years after the NAB first petitioned the FCC to allow the transition from ATSC 1.0 to ATSC 3.0, the rollout of NEXTGEN TV appears stalled. Even though ~60 DMAs have at least one station broadcasting NEXTGEN TV, the hardware audiences need to receive the new standard isn't exactly flooding the market. TV sets with built-in ATSC 3.0 tuners are still relatively hard to find, with some manufacturers limiting the tuners to their most expensive models. Converters for those who prefer not to buy a new set are even more rare. TechHive recently reported that of the nine or so ATSC 3.0 converter boxes displayed at CES 2023, only one – the ZapperBox M1 – is currently shipping. And even the ZapperBox is still pending certification.
The NAB sat down with the FCC in January 2023 to request several actions be taken to help accelerate the transition, pointing out that a firm commitment from the FCC is necessary to encourage tech companies to bring more TV sets and converters to market, which is necessary for consumer adoption. Their primary request is for the FCC to sunset the requirement for stations to broadcast in both the current ATSC 1.0 and the new ATSC 3.0 formats, pointing out that dual transmission is both wasteful and expensive, while at the same time reaffirming their own commitment to making sure viewers have uninterrupted access to free, over-the-air TV throughout the transition.
To learn more about how WideOrbit can help with TV, radio, and digital ad sales, including marketplace selling, please contact us.