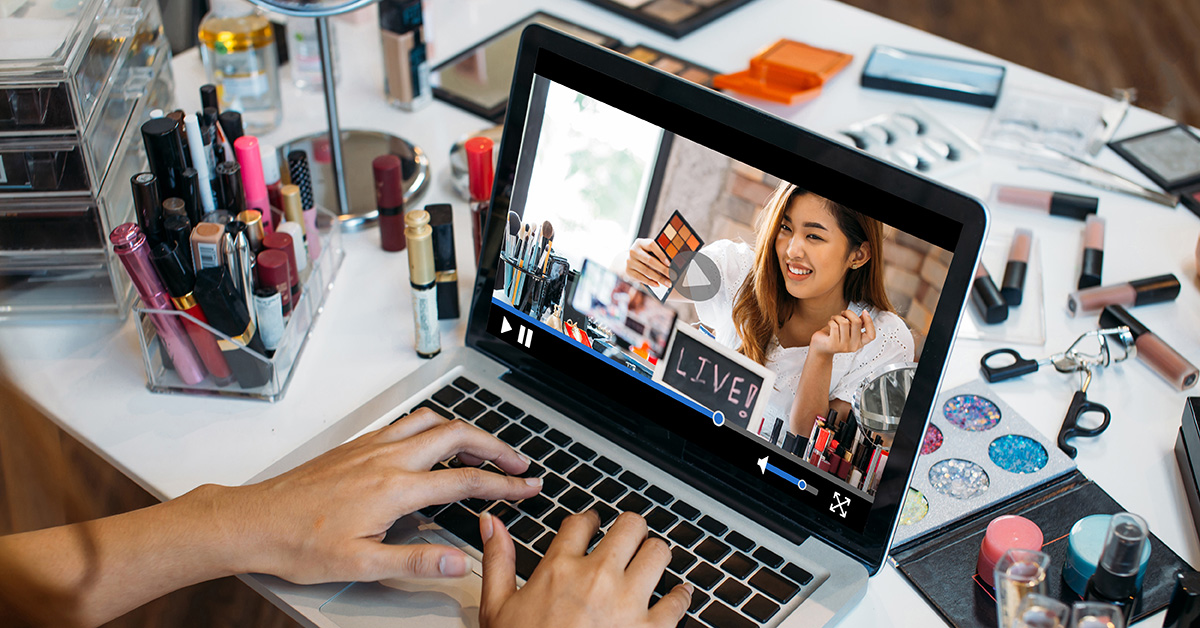 February 5, 2020
Monetizing Streaming Video on YouTube Live: Easy to Do, Difficult to Scale
Part 1 of 2:
Live streaming video is expected to account for as much as 84% of all internet traffic in 2020, and the total value of the live streaming industry is estimated to top $124 billion by 2025. That's a lot of traffic – and a lot of potential ad dollars.
YouTube claims that successful creators earn five to six figures per year on their platform, and that the number of creators earning that much grew by 40% from 2018 to 2019. They are, however, less forthcoming when it comes to disclosing how many fall into that category. But the fact remains: there is significant money to be made with YouTube ads in live streaming.
So, for those who are earning well, how does YouTube monetization work? Content creators who stream on YouTube Live can access monetization options through the platform's Partner Program (as long as they meet the minimum criteria of at least 1000 subscribers and 4000 hours of watched video). Those options include selling ads, subscriptions, merchandise, and more. Let's take a closer look.
How to Make Money on YouTube Live with Advertising
YouTube creators in the Partner Program connect their AdSense accounts and YouTube places ads within their streaming content. Advertisers bid on ad inventory based on reach as well as on geographic, demographic, and interest targeting, and YouTube serves the winning ad. Creators are paid based on cost-per-click or cost-per-view – the advertiser chooses which they want – and the creator earns 55% of the revenue generated. A typical charge is 18 cents per view, but a view only counts if the ad plays until at least halfway through.
Serving ads through the YouTube Live Partner Program is relatively easy but there are drawbacks. As a content creator, you have very little control over which ads will appear. You can block ad categories or even ads from specific advertisers, but you can't be selective about which advertisers will be associated with your content. Whoever wins the auction will have their ad displayed.
And there are additional limitations to consider. For example:
You're limited to just one pre-roll, one mid-roll, and one display or overlay ad per stream. That may be fine for shorter content but if your streams are longer, the only workaround is the highly manual process of splitting your content into multiple, short feeds, each with its own ads.
Mid-roll ads must be manually inserted.
Spot length is limited to 7 and 15 second only and all ads, regardless of length, are skippable, which means hitting that critical halfway point can be difficult.
All ads are disabled in players embedded on external sites with auto-start turned on, so those viewers will never see your ads.
Only pre-roll ads are viewable on mobile. Mid-roll, display, and overlay ads reach desktop viewers only.
Other Ways to Earn Money on YouTube Live
YouTube Live has also added additional monetization options in an effort to mitigate the uncertainty of ad placement – uncertainty caused by their own limitations.
Super Chat and Super Stickers:
Viewers can pay to pin comments or stickers on live streams. At VidCon 2019, YouTube boasted that Super Chat is used by more than 90,000 channels, with some streams earning upwards of $400 per minute. (You might need a grain of salt with that.)
Merchandise Sales:
Content creators, in partnership with a merchandise supplier, can embed a box below their videos where viewers can browse and purchase products for sale.
Paid Subscriptions:
Creators with more than 30,000 subscribers can offer paid memberships with up to five subscription levels. The higher the level, the higher the price point and the better the perks.
The Bigger the Audience, The Bigger the Challenge
YouTube Live monetization options are extremely difficult to scale for producers with significant viewership. Every one of the limitations listed above is an obstacle to maximizing revenue. Content creators want more control over ad pricing as well as over which YouTube ads they will accept, and from which advertisers. On the buy-side, advertisers also want more control over which inventory their ads support.
Fortunately, YouTube Live monetization options are not the only game in town.
Coming Up Next:
Check back soon for Part 2 of this series, where we'll offer a guide to monetizing streaming media, both directly through YouTube Live as well as through third-party alternatives.
Contact us to learn more about how WideOrbit's WO Ad eXchange can help you monetize streaming video content.