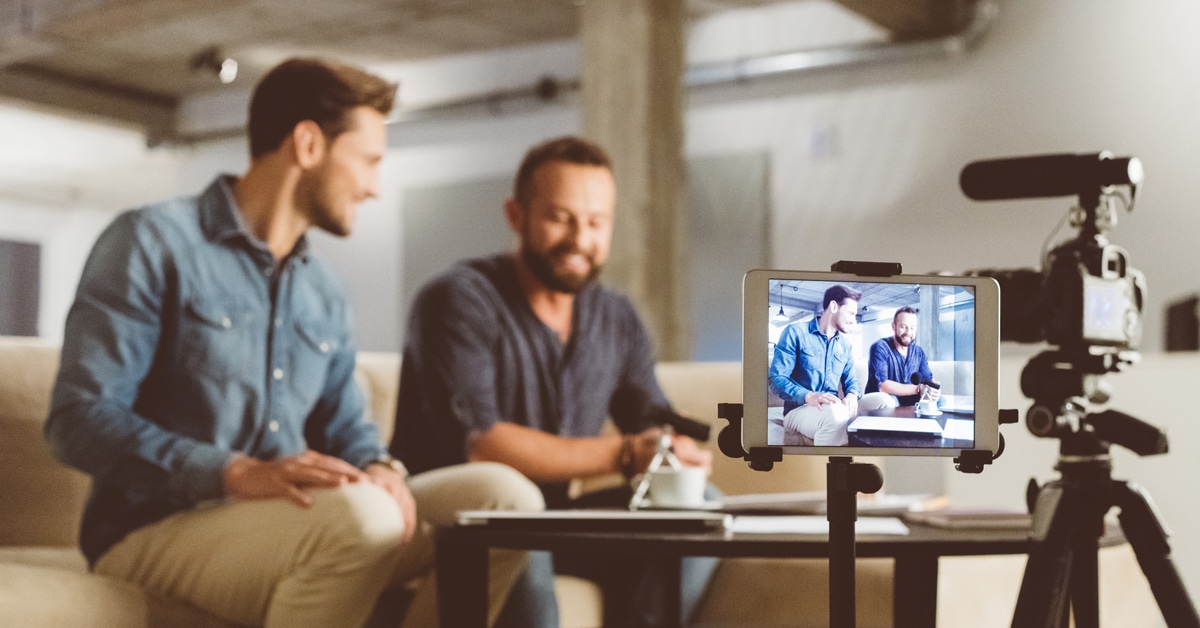 March 31, 2020
Monetizing Streaming Video: Alternatives to Complement (or Replace) YouTube Live's Monetization Options
Part 2 of 2:
In Part 1 of this series, we discussed monetizing live-streaming video through YouTube Live's native monetization tools. But those tools are not the only game in town. There are third-party options for monetizing streaming content on YouTube Live, as well as alternatives to the platform itself. Whether used independently or in combination, these monetization options can give content creators greater control over their revenue streams, allowing them to rely less heavily on YouTube Live and its limitations.
Affiliate Marketing
Coming second only to advertising as a monetization strategy for live-streaming, affiliate marketing is when a content creator promotes a brand's product or service, usually within the live-stream's description, including a unique link or code that results in a commission on every sale generated. Pretty much every brand engaged in e-commerce offers an affiliate program, from Amazon to Netflix, Walmart to AirBnB. But the most specialized, niche products tend to pay the best commissions, which can range from as little as 1% (entry-level affiliates for Best Buy) to as high as 55% (Onestream). Creators will typically promote only products that directly relate to their content in some way. And as more people shop online, affiliate marketing will only continue to grow. In fact, Business Insider estimates that by 2022, affiliate marketing will generate as much as $8.2 billion in the US.
Pay-per-View
Services like StreamTick allow content producers to sell tickets to live-streaming events on multiple platforms, including YouTube Live. Some streaming platforms, such as BoxCast, Dacast, and Vimeo, have native ticketing options built-in. By selling tickets, you can effectively put your live content behind a paywall. But bear in mind that while that can be a great revenue stream if you have an existing audience, it can create a barrier if you're still in the process of building that audience.
Live Rebroadcast
Once your live-stream event is over, instead of making the recording available on-demand immediately, you can hold it back for a live rebroadcast, using the same monetization options as you did the first time around. This can be a great tool for generating buzz when you're still building your audience, but be sure that you're up-front with your fans. Otherwise, they might feel hoodwinked when they discover they're actually watching a recording.
Merchandise Sales
You can earn commissions of 10-20% by creating and selling your own branded merchandise through sites like Zazzle or Cafepress. You can also build your own e-commerce store on a platform like Shopify. The latter option requires that you handle production, inventory management, and shipping yourself but the profit margins can be much higher.
Patreon
A site where content creators can set up recurring subscriptions or collect one-time donations, many live-streamers supplement their incomes with Patreon accounts. In addition to subscriptions and donations, Patreon also offers the ability to provide exclusive, patron-only content and perks to generate additional revenue. In 2017, Patreon introduced patron-only live video through a partnership with live-streaming platform Crowdcast, as well as a WordPress plug-in that allows anyone with a WordPress website to put some or all of their content behind a paywall.
Twitch
Started as a niche streaming platform for gamers, Twitch's 'Just Chatting' category — which is exactly what it sounds like, people live-streaming their chats with viewers — has been steadily gaining ground, with 81 million hours watched in December 2019. While it's still true that most of the streamers who are 'Just Chatting' are still gamers, that is changing, with more non-gamers, vloggers, and podcasters joining the platform every day. Twitch offers its own monetization options, including ads, subscriptions, and an affiliate program.
Facebook Live
In Q1 of 2015, a year after launching Facebook Live, the company reported over $3.3 billion in ad revenue directly attributable to live streaming. Clearly, there is money to be made but establishing eligibility is no easy feat. You must publish content on your business page (not your personal profile), you must have at least 10,000 followers, and you must have generated at least 30,000 1-minute views on videos that are at least 3 minutes long in the last 60 days. But once you establish eligibility, Facebook Live offers the following monetization options:
Brand Collabs Manager: A tool to help brands and influencers find each other for paid partnerships.
In-Stream Ads: Video ads that run pre-roll and/or mid-roll, and static image ads that appear below the stream. Content creators can't choose which ads they want to appear but they can block ads from specific Pages, or block types of ads by categories. Facebook takes a 45% cut of ad revenue (the same as YouTube Live).
Fan Subscriptions: Content creators can offer monthly subscriptions, priced anywhere from $0.99 to $99.99 per month. In exchange, they can offer exclusive content, product offer discounts, and/or exclusive live video.
Many of the options described here can either be used instead of YouTube Live's native monetization options, or they can be used in combination with those options to generate additional revenue streams. But whether used alone or in combination, none of these options address the problem of scalability. Still, with these options, and more, content creators have more choice than ever, allowing for greater independence and creative freedom.
Contact us to learn more about how WO Ad eXchange can help you monetize streaming video content.