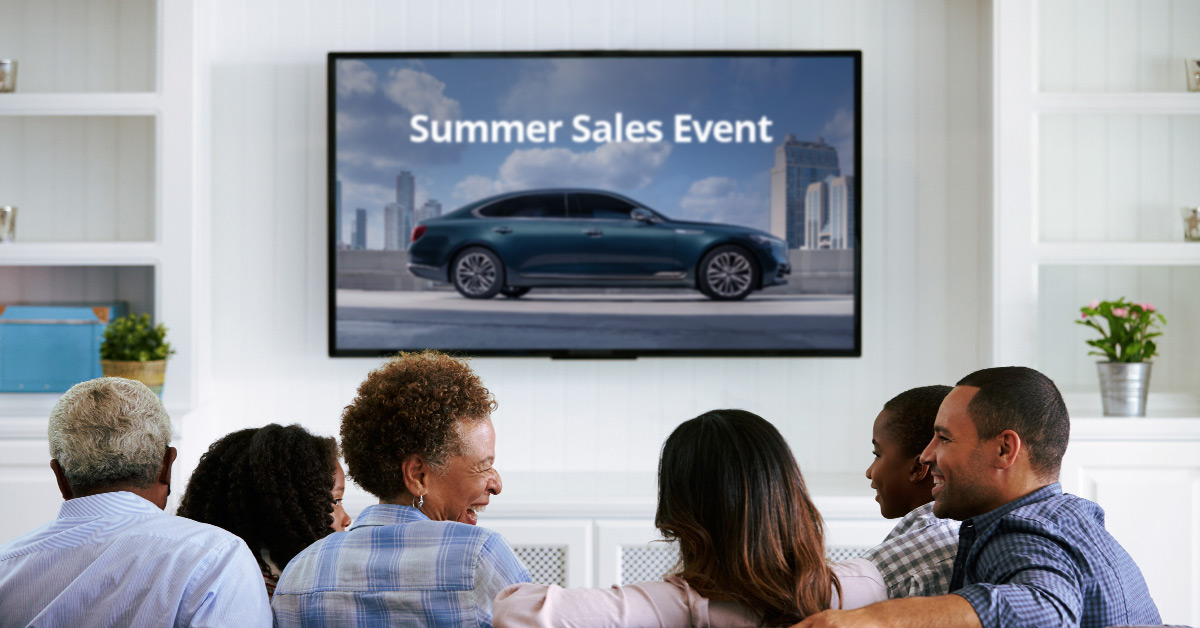 September 6, 2023
Five things marketers should know about buying TV advertising in an automated marketplace
For brands looking to scale their campaigns, there's little question that broadcast TV remains one of the most effective channels. A TVB study found that 96% of US households have at least one TV set, and the average number of TV sets per home is 2.7. Those numbers represent a massive audience.
Even so, audiences are fragmented across a growing number of viewing options, broadcast and digital, including over-the-air, cable, and both subscription and ad-supported streaming services. Agencies and brands who want to address audiences at scale can leverage automated marketplace buying to reach those audiences by building campaigns across dozens of broadcast TV designated market areas (DMAs).
Automated marketplace buying technology combines the scale and reach of TV with the ease and flexibility usually associated with digital media. TV campaigns are traditionally strategized and purchased months in advance, with results coming in weeks after spots air. Now, automated marketplaces like ZingX™, help marketers easily buy broadcast TV advertising while optimizing their campaigns in-flight, as reporting data comes in. Additionally, the simplified transaction process allows brands to achieve national reach through a media channel that's both effective and brand-safe, but until now has been difficult to buy at scale.
For marketers who are still unsure whether buying TV advertising through an automated marketplace is a viable option for their brands, here are five important things to know:
1. Brands of all sizes are finding success on TV
It's not just established brands with huge media budgets that are using marketplace TV platforms to play in the TV space. Startups and smaller brands, including direct sales, are seeing success expanding audience reach by advertising where people spend the most time – on TV. Automated marketplace platforms are proving to be the simplest entry point for TV advertising.
2. TV is proven to generate real lift
Post-ad site traffic analysis and post-checkout surveys are simple ways to measure the impact of TV advertising on sales. A Nielsen study found that TV advertising generated a 23% lift in brand awareness and a 14% lift in purchase intent, compared to digital advertising which generated a 9% lift in brand awareness and a 4% lift in purchase intent.
3. TV advertising doesn't have to be expensive
With marketplace buying, advertisers can set their maximum budgets and CPM goals, so campaign costs remain fully within their own control. Additional cost savings can be realized by buying across multiple stations and DMAs all in one place, with all stations billed on a single invoice.
4. Marketplace TV buying means flexibility for agencies, and that creates opportunity for brand marketers
Planning and buying a campaign across multiple markets and perhaps hundreds of stations can take months using traditional methods. That means that some of the biggest audience opportunities literally can't be purchased. For example, unanticipated viewership spikes around a breakout hit program, a viral trend, or breaking news are often inaccessible because of the extended timeframe for a traditional buy.
A marketplace TV platform, however, allows marketers to buy near-to-air inventory quickly and easily, across any number of media markets. As a result, time-sensitive brand campaigns can be scaled to target large audiences wherever they are, even when the driver for viewership is an unexpected occurrence.
5. Marketplace TV buying allows agencies to provide added value to their brand clients
The administrative tasks associated with a traditional TV buy, such as exchanging avails, estimating audience ratings, and physically entering the buy into the agency system of record, are necessary but produce little tangible value to clients. Automating transactions with a marketplace TV buying platform can significantly increase productivity, freeing up time for higher-value activities to enhance client services or develop new offerings.
ZingX, WideOrbit's buy-side TV advertising marketplace, makes it easy for advertisers to add the reach and effectiveness of broadcast TV to their media mix. To learn more, please contact us.