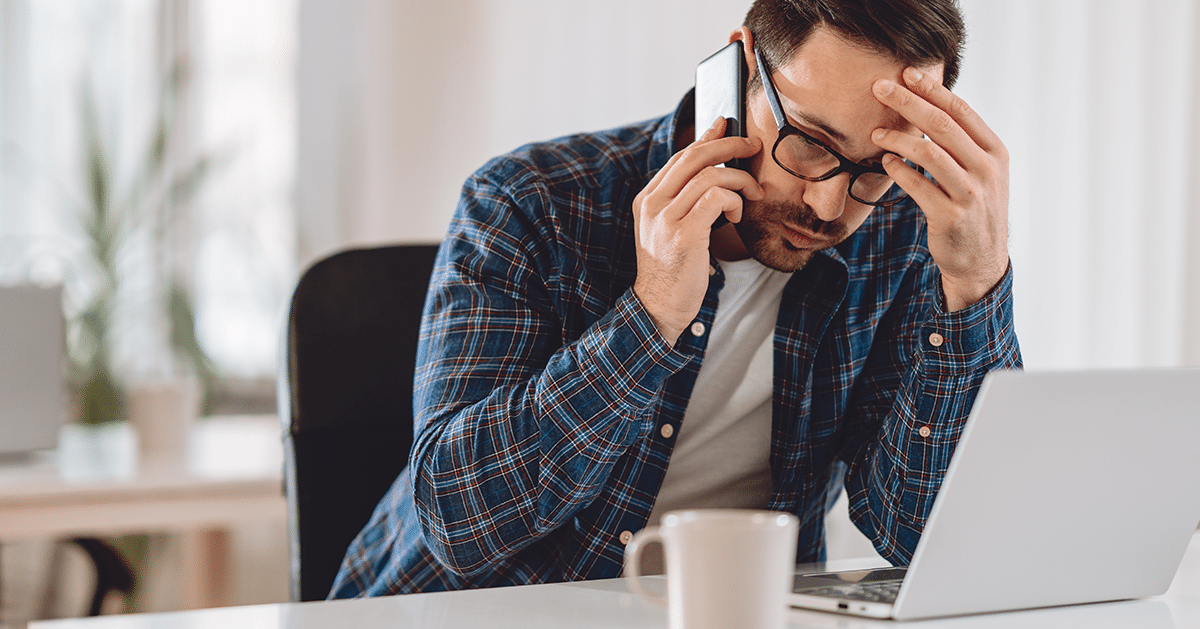 March 19, 2021
The High Cost of Ransomware – And How to Avoid It
For more information on this topic, watch our recorded webinar, Widen Your World: Protect Your Data, Protect Your Business.
Every IT professional, in every industry, is aware of the constant threat of ransomware. Ransomware is a form of malware that can infect computers and mobile devices. The initial infection then spreads across the network, encrypting data files to render them inaccessible, and displaying a ransom note demanding online payment, usually in the form of cryptocurrency, for release of the files.
Estimates put global financial damage from ransomware at over $1 billion US for 2020 alone, with American organizations facing the highest costs, averaging $8.19 million per breach. And even though 66% of companies say they would never pay a ransom as a point of principle, in practice, 65% actually do pay.
But the cost of a ransomware attack goes far beyond the monetary payment. Additional costs faced by victimized companies include the expense of attack mitigation and recovery, damage to brand reputation, and downtime and associated lost revenue.
To protect themselves, media companies need a solid plan in place to safeguard their systems' data and their businesses against the high cost of a ransomware attack. The first step is educating staff on how attackers gain access in the first place. They need to know how to recognize a phishing email, how to recognize and avoid clicking suspicious links, and how to recognize and avoid falling prey to social engineering.
The second step is protecting network security through measures such as segmentation to make it harder for ransomware to spread between systems, keeping anti-virus/anti-malware software up-to-date, and making sure all systems and software are current on patches and security updates.
The final and most crucial step is establishing a strict routine for creating regular backups. A good data backup strategy includes creating backup files at least daily. It's also important to keep multiple copies of critical business and customer data in multiple locations, including locally but also air-gapped backups unconnected to your network, stored offsite, and/or in the cloud. Regularly scheduled backups and segregated backup data remain the most reliable ransomware backup strategy, allowing you to restore your business-critical systems from backups created before the attack.
A concrete plan of action will both help you prevent an attack and allow you to recover faster and at less expense. Having a plan in place will allow you to restore normal operations as quickly as possible in the event of an attack, so you can avoid serious and expensive consequences.
WideOrbit's Professional Services Team Can Help
If you need help or advice on configuring your WO Traffic or WO Network backups, or with making any other changes to your WideOrbit server environment, our Professional Services team is here to help. Professional Services can also provide tips on configuring backups for other WideOrbit products. Please reach out to Support or contact us for more information.
Peace of Mind with WideOrbit Managed Services
WideOrbit offers hosting services for our core products, WO Traffic and WO Network, as well as for WO Media Sales and WO Program. With WideOrbit Managed Services, system updates and WideOrbit product updates are managed with your involvement, so you can be sure you're always running on the most up-to-date version. Managed Services also provides added layers of security to help protect your business-critical applications.
Along with web-enabled, remote access for your end-users, our Managed Services solution also provides improved security and reliability, committed service levels, geo-redundant backups, and secured off-site data retention. You'll also save on both hardware and IT costs, from initial setup right through monitoring and maintenance.
If you have any questions, please contact us.
Additional Reading:
Cybersecurity Awareness for Broadcasters: Top 10 Recommendations to Reduce Risk
Cybersecurity for Radio Broadcasters: Ransomware and Automation