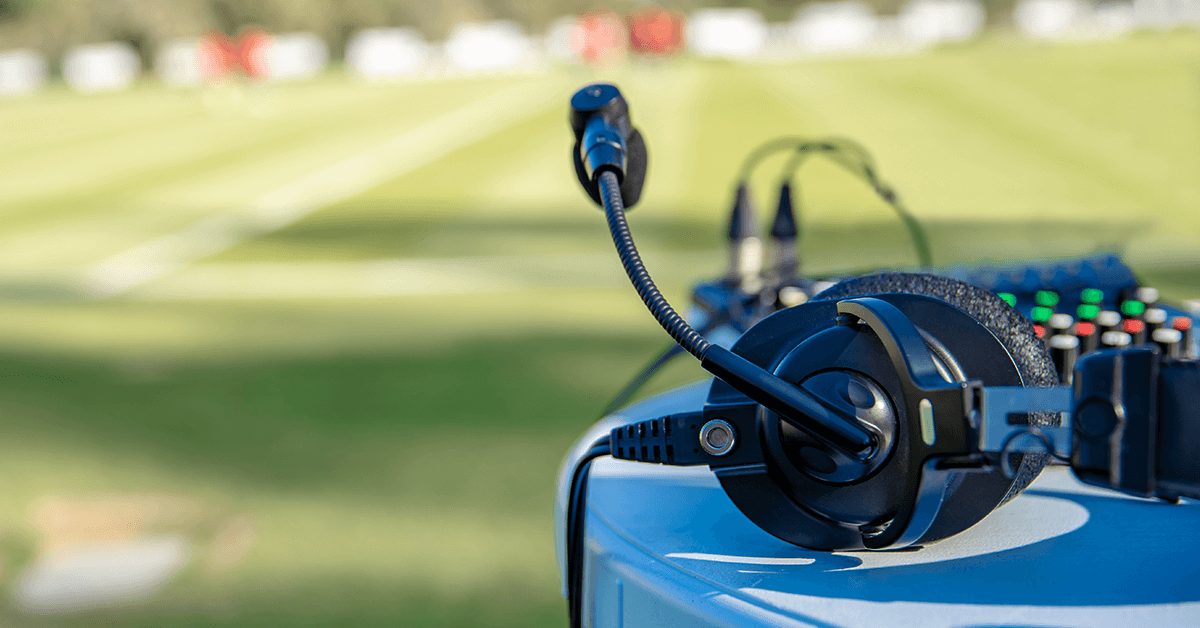 September 7, 2022
WO Automation for Radio for Live Football Play-by-play
Those Friday Night Lights are switching on and radio stations across the country are gearing up as another exciting season of live football broadcasting gets underway.
Live, local sports broadcasting brings the action to family members and community supporters who can't make it to the game in person. But even folks in the stands often appreciate listening to live play-by-play while watching the game.
Live sports broadcasting presents specific challenges and different sports have unique broadcast needs. Play-by-play coverage can be complicated to set-up and manage, remote capabilities need to be both robust and easy to use, and you need the ability to read the game clock and build special playlists.
Local play-by-play can generate a sizeable amount of revenue for local radio if games run smoothly but the potential for loss is huge when they don't. WO Automation for Radio can help your football broadcasts run smoothly, allowing you to maximize the revenue opportunities of live game coverage.
WO Automation for Radio can help your station deliver high-quality, live football broadcasts with simplified play-by-play functionality designed for the unique needs of football, including:
Automated play-by-play
Building special playlists
Live log editing to help you capture all revenue opportunities
In addition, our Universal Radio Client helps leverage talent, and provides remote access and real-time station control. You can broadcast remotely, in real-time, with remote voice tracking that provides an in-studio experience from anywhere.
WideOrbit AFR Mobile is a native iOS app that allows users to control WO Automation for Radio from anywhere, allowing sportscasters on location to "board op" the game, including responding to time-outs in real time.
WO Automation for Radio includes features for other sports besides football, including basketball tournament scheduling, automated rain delays for baseball, or alternative playlists.
WO Automation for Radio can help you keep those Friday Night Lights burning bright, keeping local football fans engaged so you can maximize revenue.
For a more detailed look at how WO Automation for Radio for live sports broadcasting, request a recording of our recent webinar.
If you'd like to learn more about WO Automation for Radio, please don't hesitate to contact us.