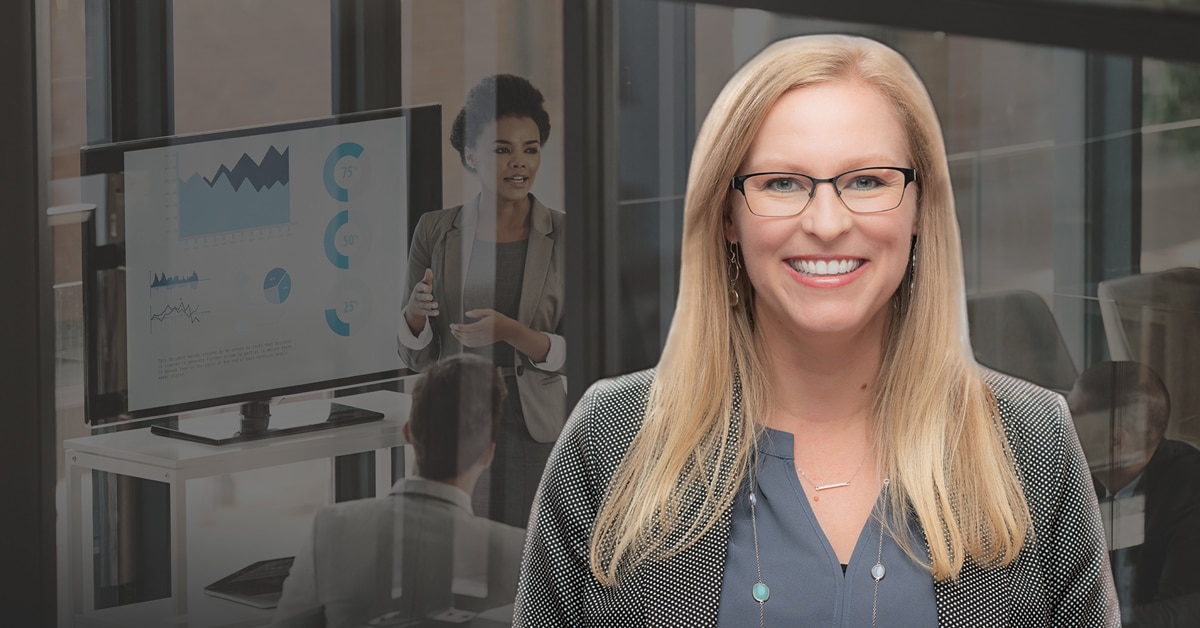 March 27, 2020
WideOrbit Women in Leadership Roles: A Conversation with Toni Coonce, Vice President of Sales, Television
As Women's History Month draws to a close, we spent some time with Toni Coonce, Vice President of Sales, Television, to talk about her experience as a woman in sales leadership, both at WideOrbit specifically and in broadcasting in general.
History, from first job to a leader in sales:
Toni has been at WideOrbit for 14 years, serving as VP of Sales, TV, since 2018. Prior to joining WideOrbit, she worked at Marketron for several years, where she moved rapidly through various roles, from product and technical support, to installation, account management, sales engineering, and finally sales.
Toni says it was a "funny side path" that brought her into TV sales at WideOrbit. She originally interviewed for a position with what was, at the time, a newly forming radio sales team. But because she'd had experience selling broadcast TV solutions at Marketron, she was offered a spot on the WideOrbit TV sales team. She stayed in that sales executive position for ten years, moving into the role of Director of Sales, TV, in 2016 and then VP of Sales two years later.
Toni says she didn't start out with any aspirations toward a career in television broadcasting or advertising management software. She studied business in college, with an emphasis on finance, thinking accountants make a decent living, maybe she should become one. But she soon realized she doesn't have the personality for it. Right out of college she landed a job at a radio station, and that led her to Marketron, which led her into sales and, ultimately, WideOrbit.
"The sales team at Marketron is where I cut my teeth on how television worked, as they spent two years trying to break into the Television market," Toni says. "Then in 2006, I joined WideOrbit because, at the time, they were these new kids on the block, making all this progress, and clearly it proved to be the right decision."
Inspirational women along the way:
When asked about women leaders who have inspired her, Toni pointed out that, "Broadcasting has traditionally been more male-centric." Acknowledging that the situation for women in the industry is changing, with more women moving up within organizations, Toni says, "I will say of our client base, I'm seeing more broadcasters who have a lot more women now moving into VP or executive C level positions." She says Leslie Fein, Senior VP, Sourcing, at NBCUniversal has been an inspiration. "Listening to her, and engaging with her, talking things through with her through negotiations," she came to appreciate what a strong female leader and influencer she was.
Toni also mentions Karen Youger, VP of Sales Operations at Gray Television, who she says has been a good sounding board because she knows the industry really well. "I consider Karen a friend, but our relationship evolved because she knows the industry, is well respected, and adds tremendous value at her organization. She, too, has grown her position at a respected broadcaster that also has a high male to female executive ratio."
Toni says Susie Hedrick, WideOrbit's former Senior VP of Sales, also played a role. Toni worked with Susie both at WideOrbit and previously at Marketron, and she says, "Susie did give me my opportunity to move up. She put faith in me. She took the risk."
Advice for colleagues finding their way:
Toni says that in looking back, she thinks one thing she might have done differently, an area that might have helped her move up in her career more quickly, would have been to take feedback less personally. "We all have managers," she says, "and criticism can sometimes be tough to hear. Ten or 15 years ago, I took it too seriously."
Her advice to colleagues is to take a step back, "Look at how you're doing your job, areas where you might be struggling, and take manager feedback more as a tool to help you improve." She says reflecting on feedback and making appropriate adjustments can lay the groundwork for taking advantage of new opportunities.
Toni also says it's especially important for women to speak up. She says women often, "Don't want to lean in and raise our hand to take the risk of either looking silly or just not being taken seriously." Toni wonders if she'd done more of that, maybe she would have been farther along than she is now. "So, I would say," she adds, "to any colleague who feels like they shouldn't raise their hand, think about what you are trying to convey, and take the risk. Your idea could be a game changer."
One final piece of advice for women colleagues looking to move into leadership roles?
"If you're not going to raise your hand, then you're not going to get there. To be seen and heard, to be looked at with respect and for people to say, "Wow, this is somebody we may be overlooking as an individual who can really contribute to our organization," you have to get over the stigma of being a little bit stronger and a little bit more vocal, and just do it."