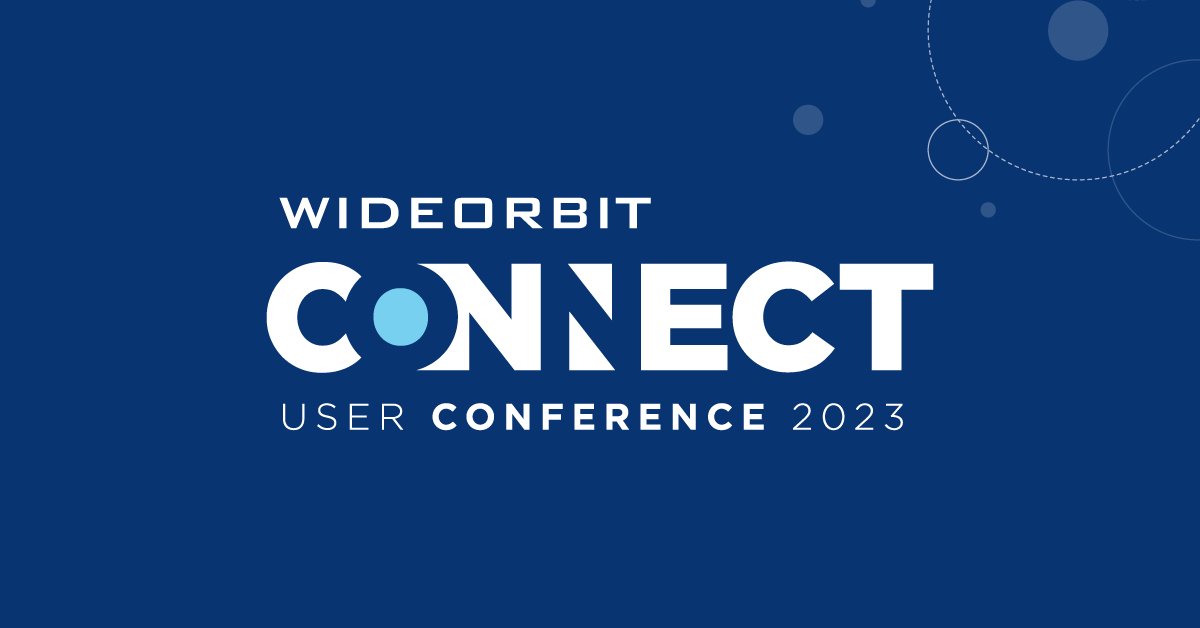 September 29, 2023
Recap: WideOrbit Connect User Conference 2023
We had a great time at the 2023 WideOrbit Connect User Conference and hope you did as well.
Here's a quick recap of the conference by the numbers.
Total registrants: 710
Total live event attendees: 433
Total on-demand attendees: 124
Total sessions: 27
Most popular sessions:
Spotlight on WO Traffic v23.0
Tips and Tricks for Working in WO Traffic
Log Efficiencies for WO Traffic
WO Network: Direct Response Automation
Managed Services: Hosting in Public Cloud
Average session feedback rating: 4.7/5
Average event feedback rating: 4/5
Over the course of the two-day event, 27 sessions, covering 20 products, modules, features, and services, were presented by 40 WideOrbit team members. The sessions were designed by WideOrbit experts to demonstrate best practices for leveraging the full capabilities of WideOrbit products.
Congratulations to the winners of the WideOrbit User Conference Engagement Game. Winners representing TEGNA, NBCUniversal, Gray Television, Cox Media Group, and BYU Radio took home some fantastic prizes!
Sessions Recordings Available via WO Mentor
User Conference session recordings are now available to view on-demand via WO Mentor. Access to the recordings will not expire, so you can revisit your favorite sessions and catch up on those you missed at your own pace. For help accessing WO Mentor or creating a WO Mentor training account, please contact us.
Thank you again to everyone who attended this year's conference. We look forward to seeing you at the next one!