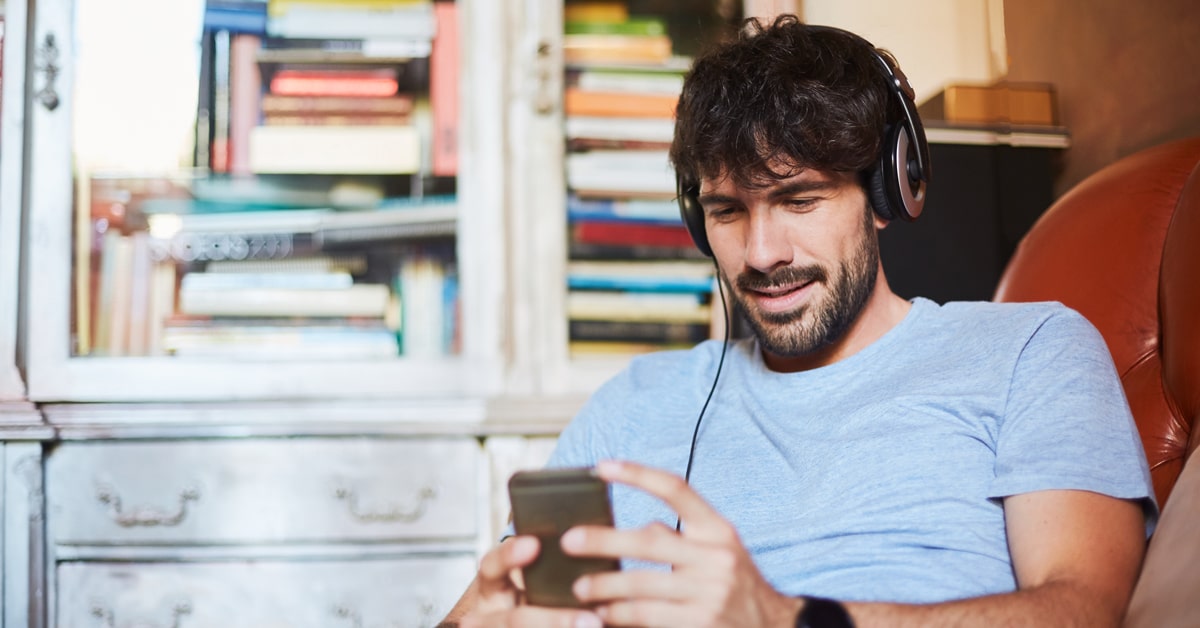 June 8, 2020
Listening patterns have changed during COVID-19: Is your media strategy keeping up?
In the wake of stay-at-home orders due to COVID-19, radio broadcasters and advertisers are faced with a changed landscape. Listening patterns are definitely shifting but the fact remains: audiences are listening more than ever. A recent Nielsen survey found that 83% of Americans are listening to as much or more radio as they were before the pandemic. But while audiences are listening more, they're listening in new ways, with streaming and on-demand audiences growing as more audiences tune in via mobile devices and smart speakers.
Clearly, any radio broadcaster whose media strategy doesn't already include streaming and on-demand content for mobile and smart speakers is missing out. These changes in how audiences are listening mean radio broadcasters need creative ways to reach them.
For listeners who are no longer commuting, and for sports fans dealing with cancelled seasons, there is both a shift to listening to more streaming and on-demand content, and a shift from desktop to mobile and smart speaker listening. Even as sports listening is unsurprisingly down, WideOrbit clients saw Total Listening Hours (TLH) increase by 9% from February to March, with News/Talk* listening showing an increase of 20% and equivalent growth in the number of peak users. Between February and the end of April, smart speaker listening increased by 19% overall, with Sonos listening up by 63%. And perhaps most interesting is an increase of 25% for Roku listening, possibly indicating growth in an audience segment new to streaming and on-demand radio.
We spoke with our friends at Airkast, the company that specializes in building custom mobile apps for radio stations, and their clients are experiencing similar increases in listenership. Michael Fischer, Airkast's EVP of Business Development, said, "From February 2020 to March 2020 we saw a 4.8% increase in mobile streaming sessions and a 1.8% increase in Alexa smart speaker activity from our network or stations. April saw the biggest jump, with smart speaker sessions increasing by just over 15%."
He adds that stations are moving away from using push notifications for promotions and contests and towards using them to allow listeners to receive breaking news as-it-happens, primarily related to COVID-19. They're also finding that rather than scaling back, many advertisers are sticking around but changing their messaging to suit the current situation – think of all those "in this together" ads you've been hearing.
Here at WideOrbit, our clients are sharing similar experiences, noting that advertisers are finding new opportunities in their local markets for advertising tele-health, take-out and delivery services, and supporting small, local businesses in general.
They're also noting that health education and non-paid PSA content is on the rise. "As over-the-air radio stations have turned to IP-based streaming solutions to broaden their reach during emergency situations, like the terrible Kincaid Fire and recent hurricanes, we've been glad to play a role in helping disseminate information. The COVID-19 pandemic is no different," said John Morris, former WideOrbit VP, WO Streaming and WO On Demand. "We work tirelessly to ensure that our digital broadcast is online 24/7," he adds, pointing out that we work directly with folks producing and distributing PSAs, as well as with our partners at Airkast, who build the apps to help to ensure the message is received across all mobile devices and smart speakers.
Given the current situation, radio stations should consider rethinking their strategies to include digital streaming and on-demand delivery in ways that go beyond monetization. Equally important is ensuring your station remains connected to your audience, to your community. Because even as audiences shift to listening more on mobile and smart speakers, they are staying local. They're listening to their favorite stations more and to large streaming services, like Spotify and Pandora, less. Listeners want news and information that is current and relevant to who and where they are.
* Update: July 2020: The good news didn't last for News/Talk radio. Even though listening was up early on in the pandemic, NPR Radio reported a YoY decline of 25% in Q2. Three News/Talk radio leaders in Dallas-Fort Worth experienced a similar decline. The falling numbers are attributed primarily to the loss of commuter listening. At the same time, though, NPR also reported that listening app usage and podcast downloads increased by 25%, with a whopping 76% increase in users accessing content via NPR.org. Clearly, as people access more content from home, digital listening continues to grow.
For more information on how WideOrbit can help you reach those listeners, wherever and however they may be listening, please contact us.