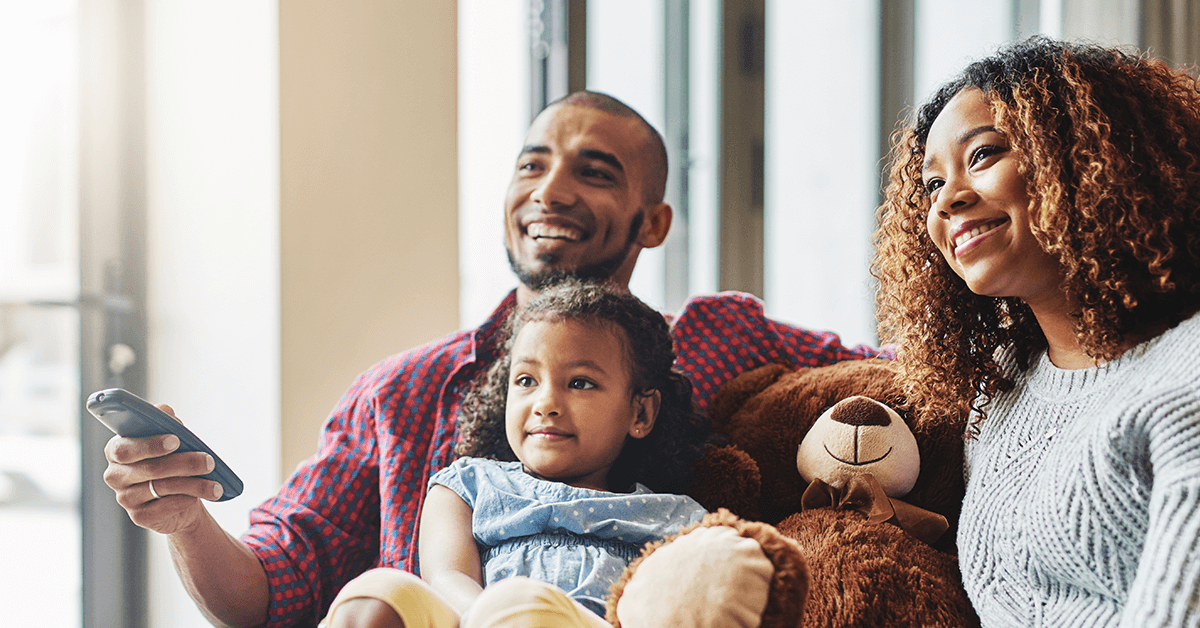 February 2, 2022
Media Industry Trends to Watch in 2022
While anticipation is high surrounding the predicted increase in political ad spend for this year's mid-term elections, that expected influx of cash is just one of several trends to watch in 2022. Continued growth is expected for both broadcast TV and radio, as well as increasing numbers for ad-supported streaming via OTT and CTV. And marketplace transactions aren't just for digital anymore, as automated broadcast TV ad transactions are poised for growth in the coming year as well.
Local broadcast TV will remain strong
The increasing popularity of direct-to-consumer streaming services like Hulu, Netflix, and AppleTV has created concern about their negative impact on local broadcast viewership. That concern, however, is misplaced as reliance on local news remains stronger than ever. Local broadcast news remains consumers' most consistently reliable source of information on current events, including the ever-changing pandemic situation and issues important to local, state, and federal elections. Major sporting events like the Super Bowl, the Winter Olympics, and the FIFA World Cup will have even more viewers tuning into local stations in 2022.
Record breaking advertising spend for broadcast TV
All the above will result in a record amount of advertising dollars for broadcast TV, with $21B in anticipated local TV ad revenue, up 28% over 2021. Political ad spend is expected to increase by as much as 125% over 2018 to hit $8.8B, with over half of those ad dollars going to local broadcast TV for ads airing during local news, as well as for local spots aired during national newscasts on affiliates. With 97% of viewing minutes for the 2021 Tokyo Summer Games on broadcast rather than streaming, the Winter Olympics will draw plenty of advertisers attracted by the proven value of broadcast TV.
Radio rebound will continue
2020 was a hard year for radio, with pandemic lockdowns and work-from-home trends all but eliminating drive-time audiences. Advertising revenue dropped to $9.7 billion in 2020, a 23.6% decline from $12.8 billion in 2019. With commuters returning to the office at least part time, ad revenue rebounded to $13.6 B in 2021 and is expected to rebound even further in 2022 to reach $14.8B, a 6.6% increase over 2021.
Marketplace buying/selling will increase for broadcast ads
As broadcasters improve their marketplace experience, more advertisers will be attracted by the ease of execution, waste reduction, brand safety, and rate transparency of marketplace transactions. The rapid evolution in programmatic advertising is making it easier for more advertisers to include broadcast TV in their advertising mix, allowing TV stations to attract more advertising dollars. As a result, the marketplace for purchasing broadcast ads will grow significantly in 2022, bringing the industry closer to true convergence, where linear and digital advertising can be combined and purchased through a seamless user experience.
Direct-to-consumer video fragmentation will lead to consolidation
Several new direct-to-consumer streaming services launched in 2021, hoping to compete with the likes of Netflix, HBO Max, and AppleTV. Even local broadcast news is available via streaming portals like NewsON and Local Now, leaving consumers spoiled for choice when it comes to how and where they access their news. As more streaming options come online, fragmentation will continue to increase, pushing even the biggest media companies to move toward consolidation in 2022.
OTT and CTV programmatic advertising growth will continue
A full 24% of TV consumption now occurs via over-the-top (OTT) or Connected TV (CTV), up from 19% in 2019. CTV ad spend this year is expected to exceed $19B, a 32% increase over 2021, and $10B of those dollars will be transacted programmatically.
OTT and CTV offer advanced targeting capabilities that allow broadcasters to offer their advertisers the unparalleled reach of broadcast inventory combined with the addressability of digital. When that inventory is easy to access and affordable to buy, as it is when offered through a programmatic marketplace, ad-supported streaming becomes extremely attractive to advertisers.
Addressable TV advertising technology will advance
Addressable TV advertising has been the talk of the industry for at least a decade, and it's expected to generate about $7.5B globally in 2022. But that's still a drop in the bucket compared to the total TV advertising forecast of $153B, so rather than revenue growth, 2022 will be about making strides in building the technical infrastructure that TV broadcasters need to sell, manage, and measure addressable ads alongside traditional broadcast spots. The boon in digital viewership, via CTV, FAST, AVOD, NextGen TV, and more, means the ability to offer advertisers cross-platform, addressable advertising is an essential component for creating the digital reach extension that is essential for traditional TV broadcasters to remain competitive in an increasingly fragmented market.
To learn more about how WideOrbit can help with TV, radio, OTT, and CTV ad sales, including marketplace selling, please contact us.