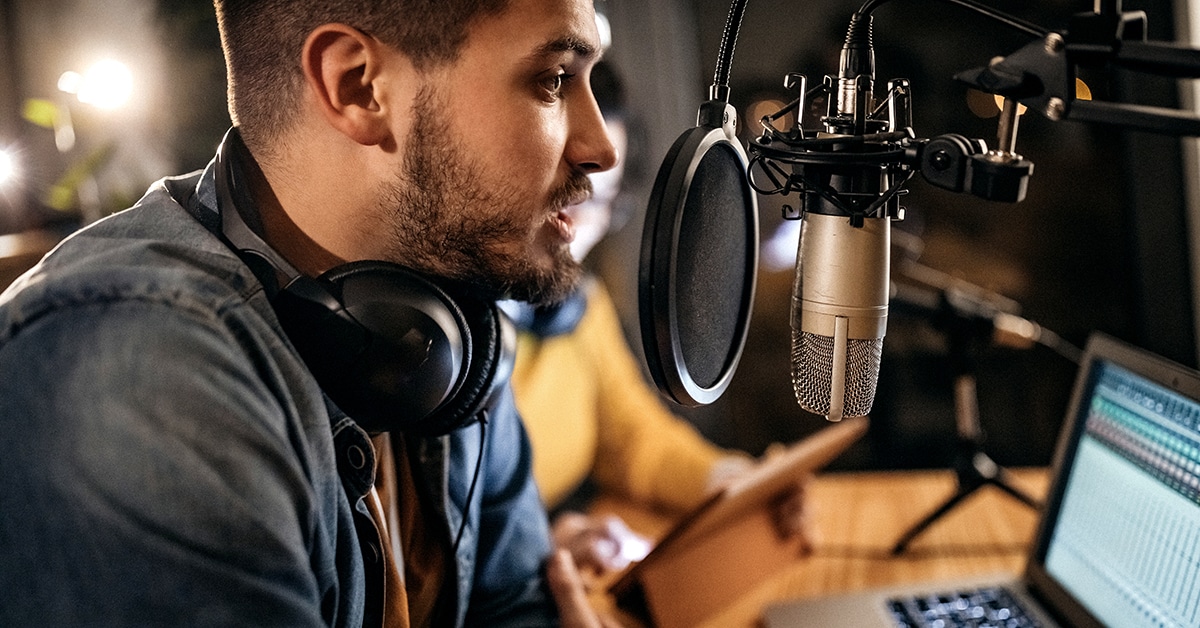 March 23, 2020
From Broadcast Radio to Holistic Audio: How to Increase Revenue Through Live and On-Demand Digital Streaming
It's an indisputable fact that digital audio is the primary driver of growth among listening audiences. According to a recent RAB report, digital revenue grew 25% for local radio stations in 2019 and is expected to increase by 29% in 2020. But those stations are still missing out on significant revenue opportunities. Of the 73% of stations who produce a podcast, only half are selling advertising on those podcasts.
Setting aside the fact that 50% of stations with podcasts aren't monetizing them at all, there is a full 27% of stations who don't produce a single podcast, despite already having studio facilities and on-air talent available. That includes both those who don't produce any podcast-first programming, as well as those who don't convert linear broadcast to digital live stream, or live streamed programming into podcasts for on-demand listening. That's a lot of money being left on the table.
If you don't believe us, here are a few more interesting numbers from the 2020 Infinite Dial Report that might help convince you:
60% of Americans listen to audio online every week – that's an estimated 169 million people
The average amount of time those weekly listeners spend listening to audio online is 15 hours
27% of US households own a smart speaker, up from just 7% in 2017
Over one-third of smart speaker owners have three or more devices in their homes
Smart speakers are primarily used to access digital audio content, a combination of music and spoken word (news, weather, talk radio, podcasts, etc.)
37% of the US population listened to at least one podcast monthly, up from 32% in 2018 and just 26% in 2017
Clearly, digital audio is THE single largest growth opportunity for audio.
Because there are more ways to access and consume audio content than ever before, it's critical that content producers adopt practices and technology that help them create equivalent value for listeners across all platforms.
Moving from Siloed to Holistic Audio
Rather than thinking of over-the-air, digital, live stream, and on-demand audio as separate and distinct, producers should be thinking of them as intrinsically related. Advertisers want to buy both live stream and on-demand content, so producers need to be able to easily manage and monetize both, and package them appropriately, across all channels. That means being able to:
Create combined campaigns for streaming and podcast (live stream and on-demand)
Use the same ads/creatives for both
Track progress/measure results side-by-side
As listening patterns evolve, it's more important than ever to package inventory and establish standardized workflows across all channels. To do that, you need the right insights, tools, and processes to manage and monetize inventory for all listeners, however they choose to access your content.
Here's a brief overview of what you should be looking for:
Audio Stream Management
that supports all popular audio formats and devices, including desktop, iOS, and Android.
Advanced Targeting
by advertiser preference – including geo, device, age, and gender – will allow you to optimize CPM.
Automated Selling
to streamline ad sales processes and identify new demand, while still allowing for control over bid acceptance.
Broadcast-to-Podcast
capability, to provide the ability to automatically generate and monetize podcasts from live content. That includes the removal of unwanted content from podcasts, i.e. traffic reports, songs, etc., and the ability to insert pre-, mid-, and/or post-roll ads.
Seamless Distribution
that allows you to auto-syndicate content to multiple distribution sources.
Ad and Download Measurement
so you can report on podcast consumption and ad impressions, ideally using metrics compliant with
IAB guidelines
.
Server-Side Ad Insertion and Targeting
that allow you to serve relevant ads to targeted audiences across episodes, distribution channels, and devices.
Streamlined File Management
so you can easily update intros, promos, and sponsorships in multiple files, as well as create podcasts from streamed content.
Linear radio broadcasters already have a solid foundation for creating digital content, in the form of studio availability and on-air talent. They are perfectly poised to make the most of the opportunities digital listening trends represent. The only thing missing is the right set of tools.
In a perfect world, audio content producers will have everything they need to manage and monetize their inventory – digital and over-the-air, streaming and on-demand – all in one place, with workflow redundancies eliminated.
Fortunately, that perfect world is getting closer to reality every day.
Contact us to learn more about how WideOrbit can help you monetize digital audio today.