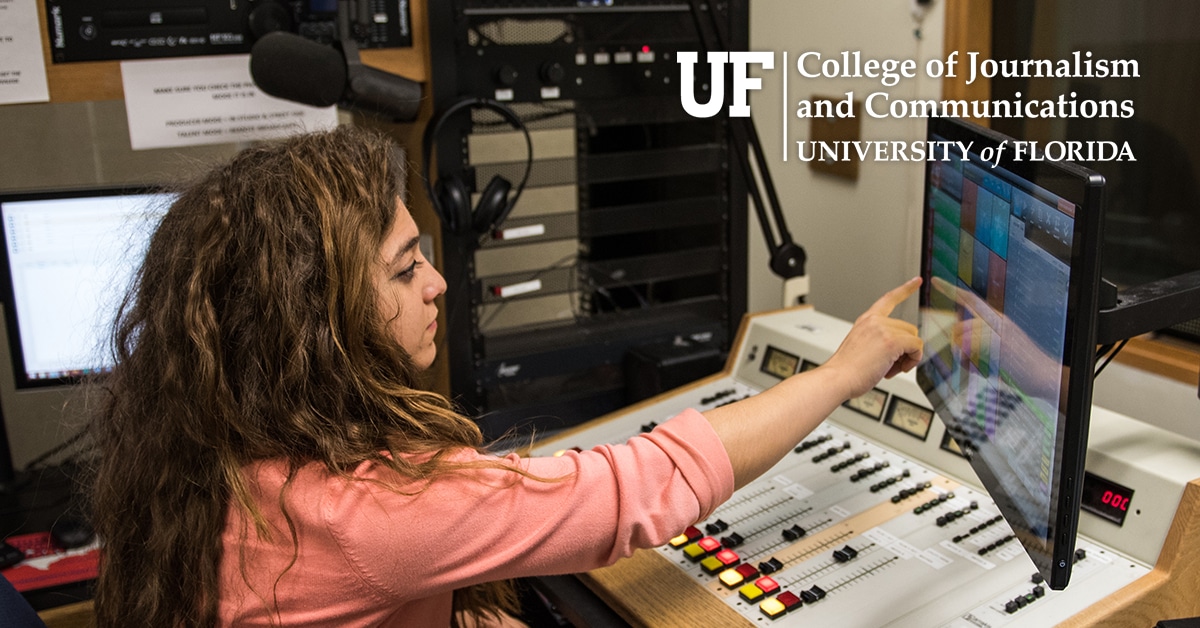 January 17, 2017
How WO Automation for Radio Helps One University Run Five Major Market Stations
WideOrbit radio automation unites college students and broadcast vets to make great radio
The University of Florida College of Journalism and Communications operates one of the busiest and most complex broadcasting operations in the country. In addition to its academic mission to educate the next generation of media professionals, it operates two television stations and five commercial radio stations serving the Gainesville market.
The College's radio platforms don't fit the traditional definition of "college stations" with weak signals and amateur on-air talent. These are full-on professional broadcast operations where hundreds of students work alongside seasoned radio veterans to create great radio 24/7/365 for both the Gator student body and greater Gainesville. Its five stations include high-profile call letters like Gainesville's ESPN and NPR affiliates as well as the market's only FM country station.
When Randy Wright joined the College as its Executive Director in 2010, he found an environment with multiple teams, cultures and technology solutions. To meet the distinct needs of broadcast veterans and students, he knew the College needed to unite on technology for producing high-quality radio today while providing training on the solutions students are likely to encounter later in their careers.
Find out more about this unique operation and how WideOrbit's WO Automation for Radio keeps every one of the College's stations on air and sounding great – even during a natural disaster when the community depended on its local broadcasters to keep it safe, aware and up-to-date.
DOWNLOAD – Customer Story: Professional Radio, Academic Environment
---
Take a tour of the University of Florida's College of Journalism and Communications