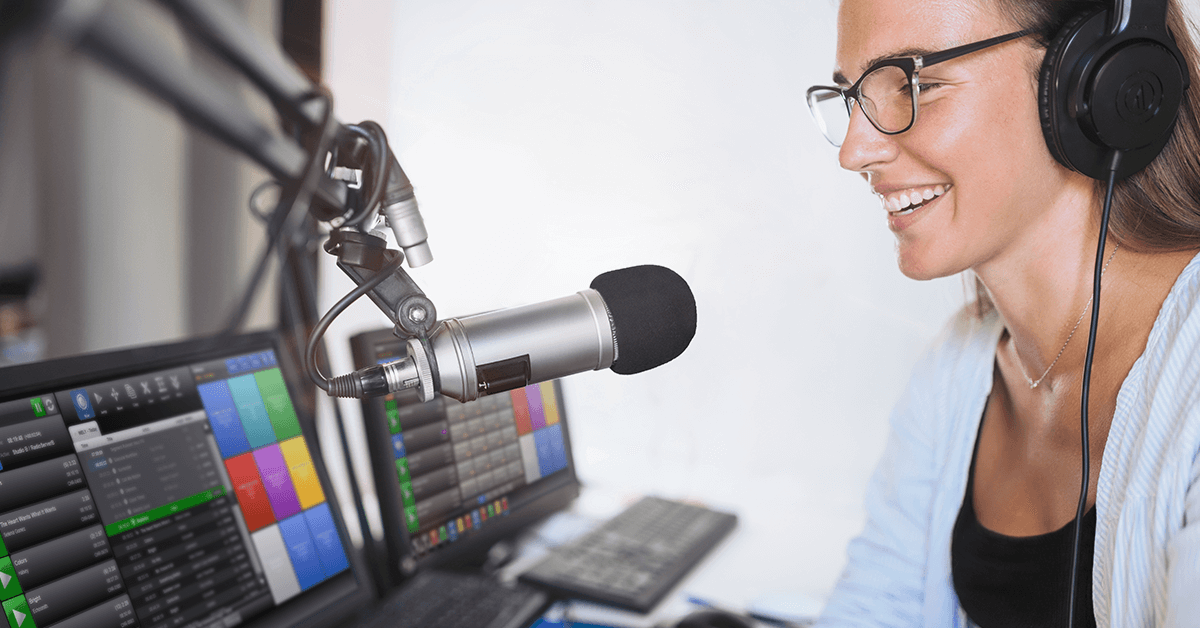 February 6, 2023
Improve efficiency with automated scheduling templates in WO Automation for Radio
Scheduling templates in WO Automation for Radio offer improved efficiency to suit a variety of radio station programming needs. Template scheduling is extremely effective for:
Satellite-driven programming
Sporting events, holidays, or special programming
Easily scheduling special programming without requiring any change to regular programming
Building the framework of your radio station programming without the need for third-party music scheduling software
Types of scheduling templates available in WO Automation for Radio include:
Default hourly: A one-hour snapshot of time, typically used for regularly scheduled, satellite-driven programming, such as sports radio or talk radio. These templates provide the framework for how that particular hour is going to run.
Default satellite: Used for recurring actions that take place in the background, such as background recordings, starting or stopping a service, or sending a closure out.
The hourly and satellite templates are independent of each other, so you can schedule your entire show using the hourly template, and if you need different actions to take place in the background they can be scheduled using the satellite template. And if changes are needed they can be made in one template without impacting the other.
Special or custom formats: Typically used when day-long programming diverts from regular scheduling, i.e., holidays like Christmas.
Special playlist templates: Used for any programming that deviates from regular scheduling for a set period of time, such as for sporting events. You can use your default hourly template for the day's regular programming but insert a special playlist template for the special event, say for the three hours of a baseball game, and then revert back to regular programming.
To see a demo of scheduling templates in action, be sure to check out the recording of our recent webinar, Widen Your World: Scheduling templates in WO Automation for Radio.
Scheduling templates is just one of many WO Automation for Radio features that can help you improve efficiency.
AFR Mobile
If you have WideOrbit Automation for Radio version 4 or 5, AFR Mobile is an iOS app for your iPhone or iPad that allows you to control your stations on the go. You can record voice tracks, play hotkeys, edit your log, and more. AFR Mobile also has a special "Quick Record" feature that lets you make a recording and quickly place it on the air – perfect for breaking news or other time-sensitive content.
And if you're onsite at a remote broadcast or a sporting event, your talent can run the board remotely using AFR Mobile and eliminate the need and expense of having an in-studio board op.
Total Radio Solution
WideOrbit's Total Radio Solution meets business needs across the entire radio ecosystem. In addition to WO Automation for Radio, WideOrbit also offers:
Traffic management: WO Traffic provides end-to-end ad trafficking and sales to maximize revenue and improve efficiency, while integrating seamlessly with WO Automation for Radio to make your scheduling process dramatically easier.
Digital audio monetization: The Digital Orders module for WO Traffic allows broadcasters to sell, fulfill, invoice, and report on digital audio within their existing WO Traffic workflows.
Business insights: WO Analytics provides access to granular insights for data-driven decision making across the business, consolidating data across multiple systems, including third parties.
A/R Management: WO Payments Suite automates order-to-cash processes to improve cash flow and reduce operating costs.
To learn more about scheduling templates in WO Automation for Radio or any of WideOrbit's radio solutions, please contact us.