WideOrbit is celebrating 20 years in business, and we are thankful for everyone who has helped us reach this milestone.
Twenty years ago, the company was founded, and the core of WideOrbit's end-to-end platform, WO Traffic, was built. After implementing our first TV station in 2001, the team continued to learn, adapt, and evolve, bringing network, radio, programmatic, and digital solutions to the rapidly shifting media landscape.
Since 1999, our company vision has remained the same: make it easier to buy and sell advertising. Through constant improvement and a commitment to customer satisfaction, WideOrbit has become the leader in media operations software and the largest sell-side processor of premium advertising in the world.
Today, WideOrbit has a broad suite of products and we've installed over 5,600 TV stations, radio stations, and cable networks. Managing 37 billion advertising dollars and serving 8+ billion digital ad impressions each year, WideOrbit continued to be the trusted industry leader in linear digital media.
WideOrbit is poised to be on the forefront of future innovation as the world's leading comprehensive platform for managing, executing, and selling ads. 
Hear from some of our valued clients
WideOrbit: 20 years of innovation parallel to media's continuously evolving landscape
View Infographic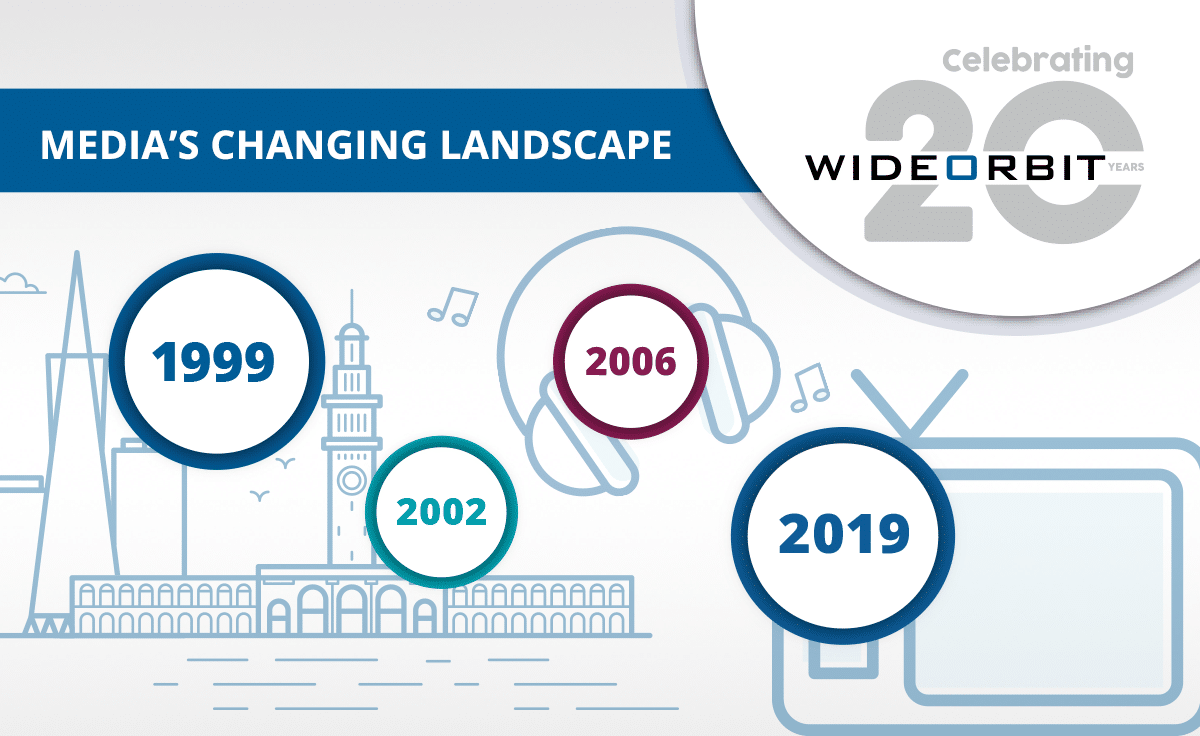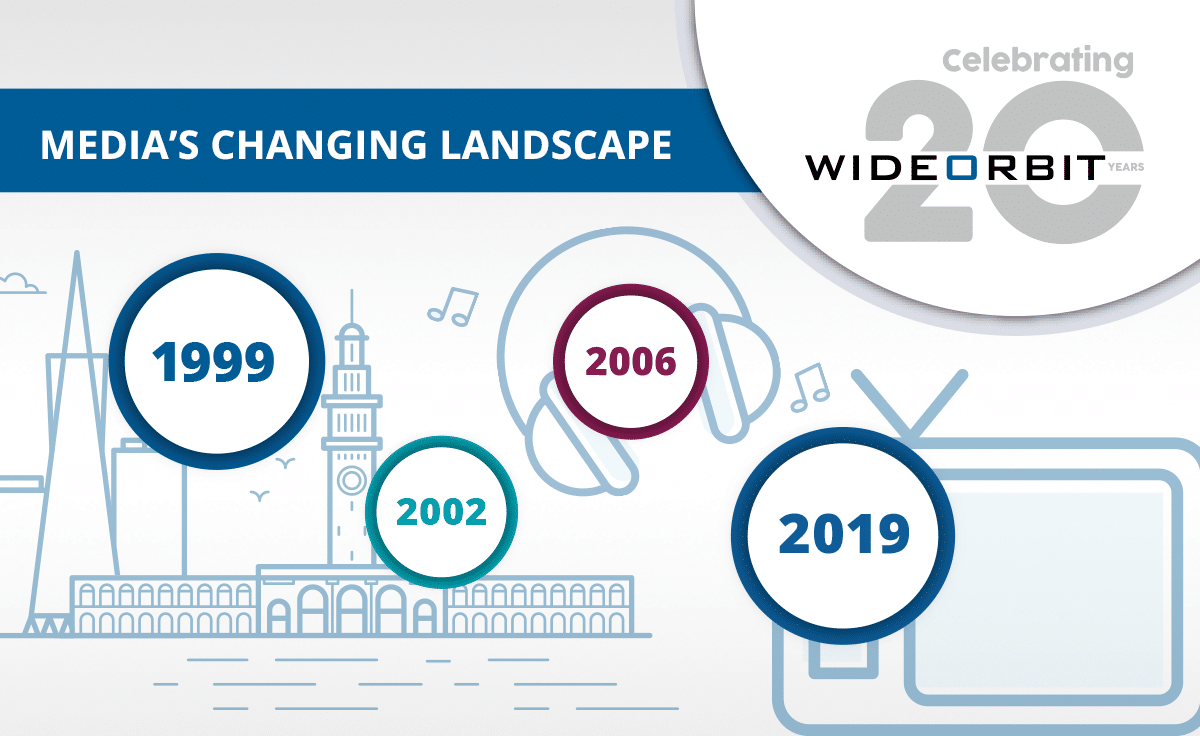 20/20 Vision: a blog series about leveraging 20 years of knowledge to navigate the next 20 with clarity