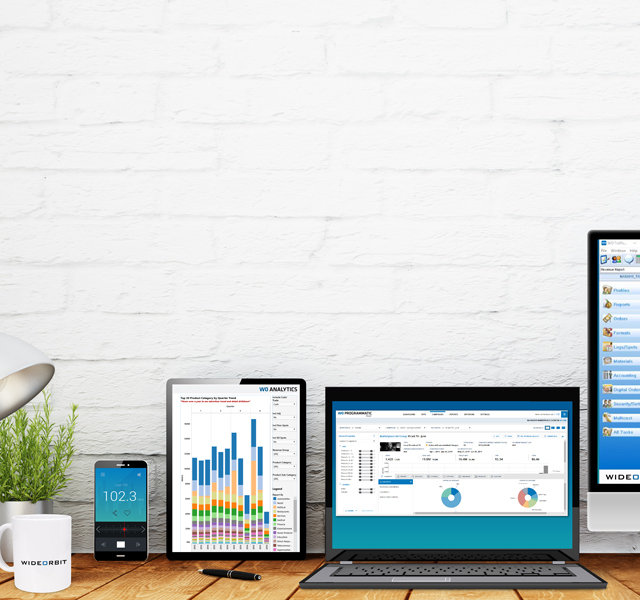 A technology platform for media companies to manage and monetize digital and linear content, everywhere
About Us

Making it easy to buy and sell digital and linear media
Since 1999, WideOrbit has focused on understanding media challenges and solving them to make our clients' lives easier. We tackle the industry's ever-growing complexities through thoughtful product development to streamline workflows and enable new monetization methods. From digital media to TV, cable, and radio broadcasters, WideOrbit embeds this attention to detail into each integrated solution.
Interested in our global business solutions?
Click Here
Products custom built for digital, TV, and radio industries
Truly integrated and comprehensive
A platform that addresses the entire ad sales cycle, from air to invoice, giving you control, flexibility, and ease. Gain centralized oversight and cross-platform capabilities in a quickly evolving industry.
Delivering value through innovation
Produce value on both sides of the media transaction with forward-looking technology that meets the needs of your changing business. From sellers to buyers, make the most of your operations.
Tested and proven media platform
Trusted partner with 20 years of experience and a passion for media. We have scale but we also have perspective and work to develop products that delight customers and solve complex challenges.
What's the latest with WideOrbit
20 years experience innovating media operations
89%
of US local broadcast TV revenue is managed with our software
5,600
stations & networks run on theWideOrbit platform
$37,000,000,000
ad revenue managed annuallywith WideOrbit