WO Traffic – Order Validation is a licensed module that ensures all orders comply with broadcaster-defined business rules at the point of order entry. Errors are automatically caught prior to the spot airing, saving time previously wasted on searching for and fixing incorrect or missing data. You maintain full control by defining your own validation rules, including whether each rule can be overridden by the user or if a correction is required before the order can move forward.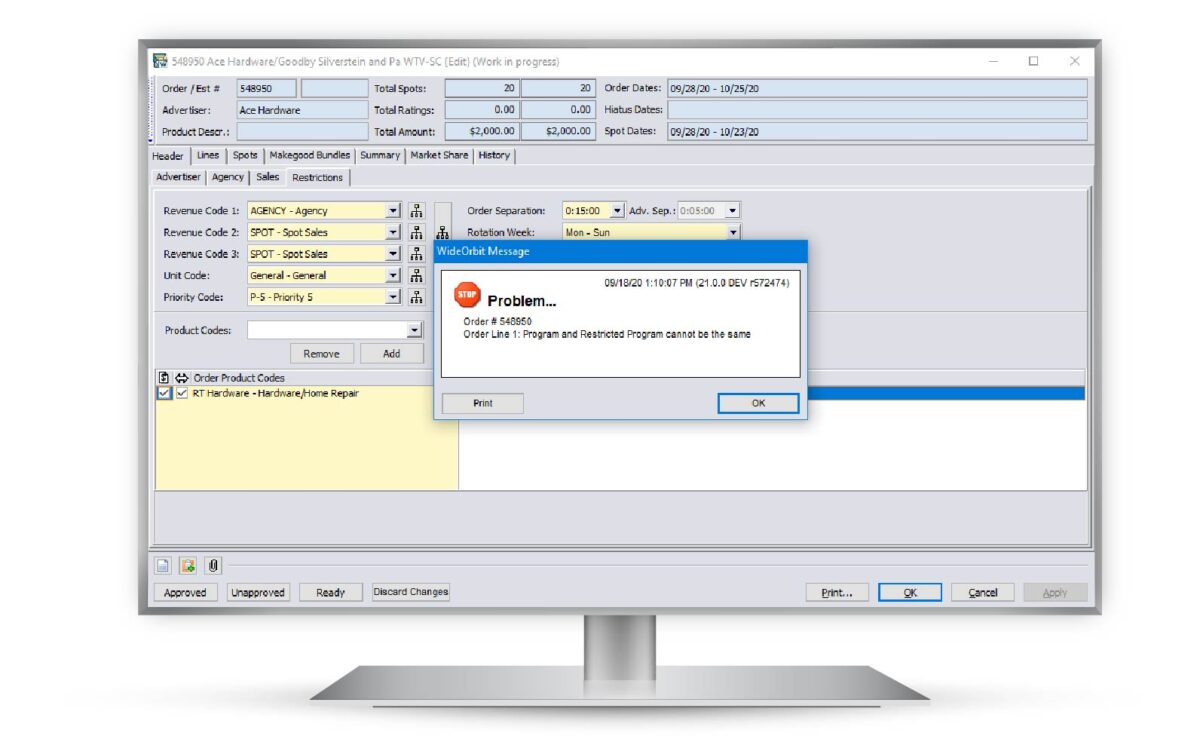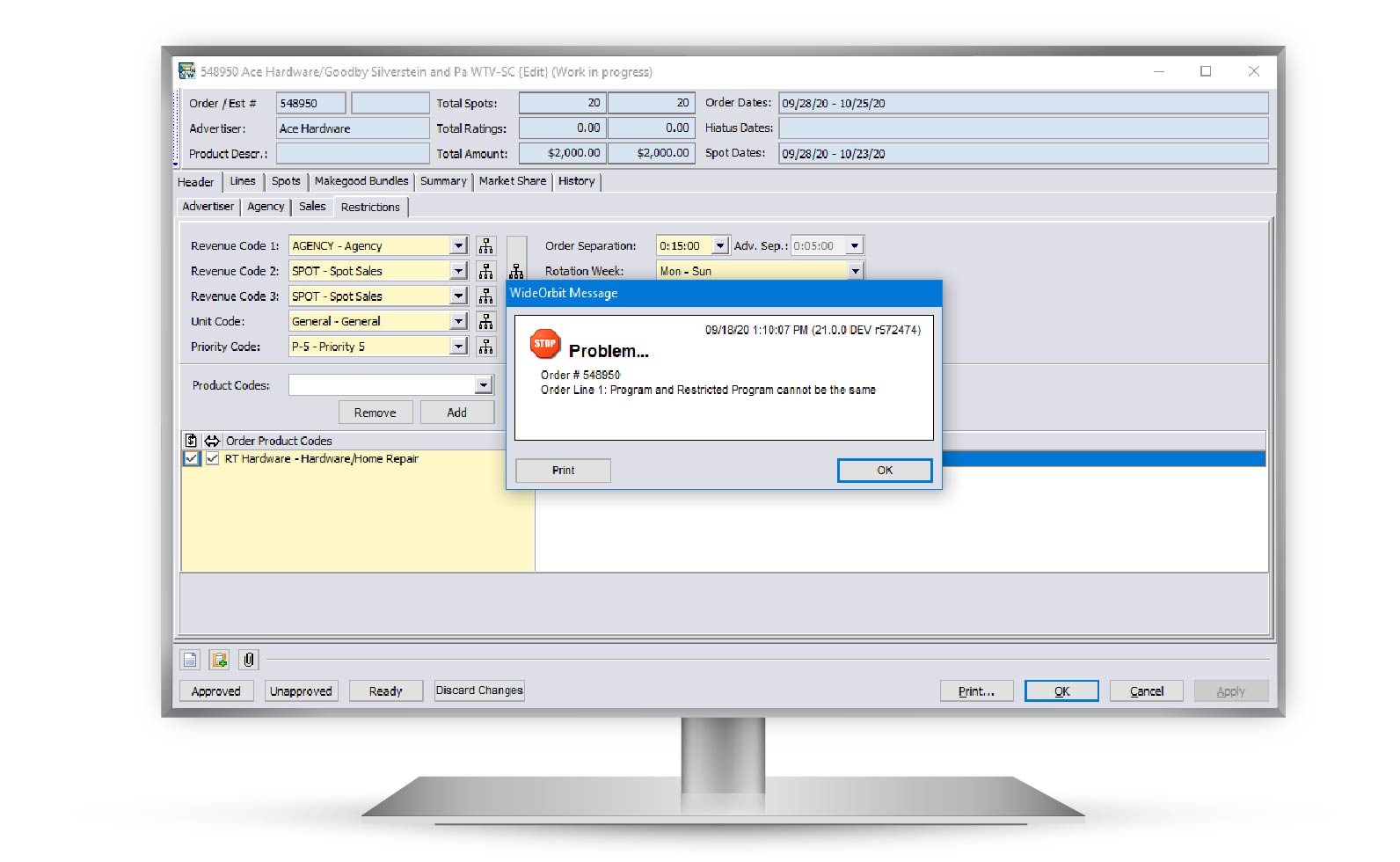 WO Traffic - Order Validation allows you to: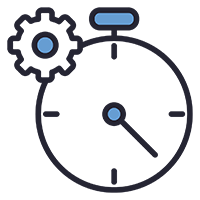 Improve efficiency with automated enforcement of business requirements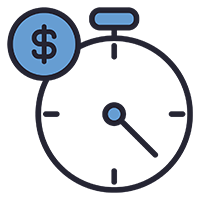 Save time and money by eliminating the month-end hunt for errors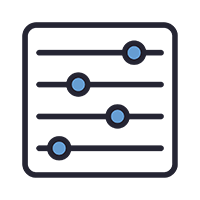 Retain control by defining validation checks unique to your data set
Order Validation That's Flexible and Efficient
Flexible

WideOrbit works with each customer to guide them through identifying common errors and defining validation checks unique to their data set.

Reduce Errors

Order validation occurs at the beginning of the order entry process. No more searching for and correcting incorrect or missing data downstream.

Enforce Business Requirements

Rules can be established to ensure desired results to meet customer-specific needs in both spot placement and reporting.
Available With


Ad trafficking and billing software designed for the changing local landscape, providing a solid foundation from which stations can manage, execute, and scale end-to-end ad trafficking and sales.
Learn More
Recommended Content for You
Contact us to learn more about how WO Traffic – Order Validation can help your company validate orders.
Contact Us