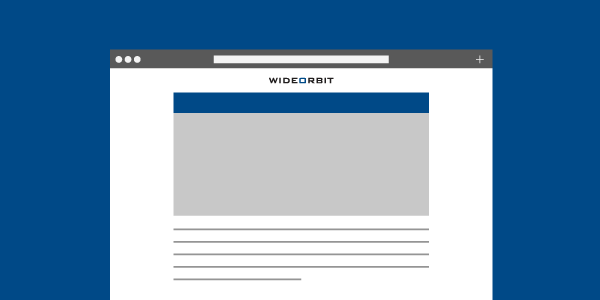 September 14, 2015
WO Programmatic TV Passes Key Reach Milestones
WO Programmatic TV has passed several important benchmarks that clearly demonstrate the huge momentum building for our marketplace and the future of programmatic TV.
No other programmatic TV vendor offers ad buyers the nationwide footprint of local broadcasters that WideOrbit does. Advertisers using WO Programmatic TV can now purchase ads that reach 59% of United States households and 18 of the Top 25 DMAs.
Why has WO Programmatic TV grown so quickly since launching less than five months ago? It's simple. Both sides of the ad transaction have compelling incentives to join the market and do business.
Take the example of Bonin Bough, Mondelez's VP of Global Media and Consumer Engagement, Mondelez, who said earlier this year "Data is having such a profound effect on brands that television planning will go fully programmatic eventually." So that's what we built with WO Programmatic TV.
Broadcasters are thrilled that they have a solution for growing revenue, accessing new campaigns, and competing on equal footing for digital and cross-channel campaigns – all while remaining in full control of their inventory and making a minimal impact on workflows and sales channels.
Advertisers and agencies want to do business efficiently, employ their data for targeting, and use the same workflows as they do for digital – all of which is exactly what programmatic TV enables. Most crucially, brands want to run their campaigns on "premium video inventory" and they know TV is still their best and most effective video buy.
We created a brief infographic of programmatic TV's progress that you can download here. New stations and networks continue to join our marketplace every week, and we'll keep you updated as the excitement grows.

Click to see the PDF at full size
For press inquiries, contact
media@wideorbit.com
.