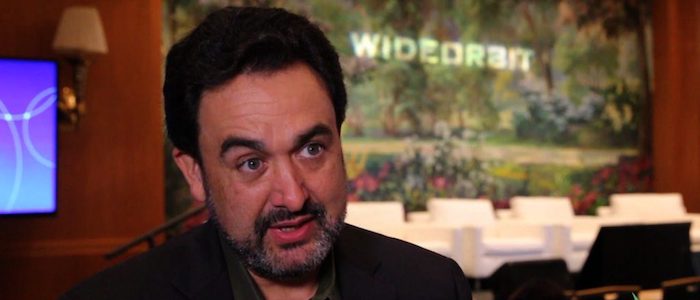 November 29, 2018
Chief Product Officer Will Offeman: How WideOrbit Supports Digital-Linear Convergence
This is the next installment of a series highlighting TV industry thought leaders who attended WideOrbit Connect Networks in November, 2018. Check out all of the previous interviews here.
WideOrbit Chief Product Officer Will Offeman spoke to Beet.TV about the convergence between digital and linear media and how the company plans to bring the two together as consumers are increasingly consuming content in different ways.
"For 2019 we have three initiatives we're working on: open, convergence—which is bringing digital and linear together—and data science, using machine learning and analytics to get predictive results."
When it comes to supporting digital-linear convergence, Offeman says that customers have three key expectations of their technology partners: help them make money, save money, and reduce friction in the ad transaction process.
"We're building out tools to help merge sales front ends so we can put linear and digital plans together," he says, adding that machine learning and predictive analytics will also be a focus for WideOrbit's 2019 product roadmap.
Thanks in part to technology and expertise inherited from WideOrbit's acquisitions of digital adtech companies, WideOrbit customers can expect to see more advanced tool sets built into their WO Traffic and Network software.
Offeman explains, "What I'm working on right now is gluing the digital adtech together and marrying it to the linear side. We're finding that we've built a lot of the toolsets into the core monetization platforms, and we're extending that into these digital offerings."
Watch the full interview with Will Offeman to learn more about what's coming in the New Year: