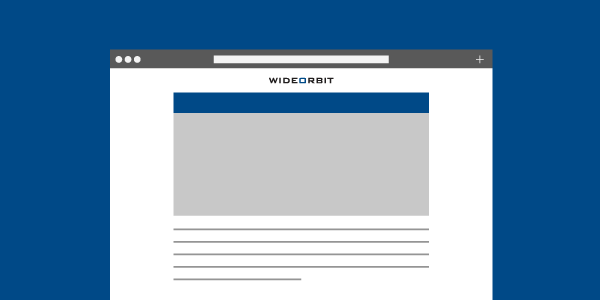 January 16, 2015
Susie Hedrick Joins AWM Board
This week we learned that WideOrbit VP Radio Sales Susie Hedrick was elected to a one-year term on the Board of Directors of the Alliance for Women in Media (AWM), where she will be joined by executives from top media industry players like SiriusXM Radio, CBS Corporation and the National Association of Broadcasters. Kristen Welch, SVP, Global Content Operations at Discovery Communications, Inc. is the new Board Chair. The Board will convene for its first Board meeting of the year on January 23 at the National Press Club in Washington, DC.
We caught up with Susie for her thoughts on joining the Board and her hopes for the year ahead. Please join us in congratulating her on this great honor and opportunity to forward the professional aspirations of women throughout the media industry.
Congratulations on your appointment for 2015.  What are your goals in joining the Board? How will you look to move its agenda?
Thank you. AWM has done a phenomenal job of raising awareness and recognizing the contribution and influence of women in our industry, so I am excited to rally behind all of its initiatives. I especially love that one of the organization's goals is "to promote the entry, development and advancement" of women in media and hope to contribute to projects that make it easier for women to pursue the positions they want and break down perceived barriers to career advancement.
One of the remarkable things about AWM's Board is its embrace of executives from a wide cross-section of the media business, everything from broadcasters to talent agencies to journalists. What unique viewpoint will you bring to the Board?
I've been on the technology side of media for nearly 20 years, but I started my career as a broadcaster and that is in my heart. I am passionate about radio, TV and all of the new and incredible ways that we are communicating, as are my fellow WideOrbiters. In working with AWM, I will reflect that passion and show how much we care about the companies we serve and the people that work there.
What advice do you have for women starting out in media?
Raise your hand! Never be afraid to jump in and learn about what you don't know.