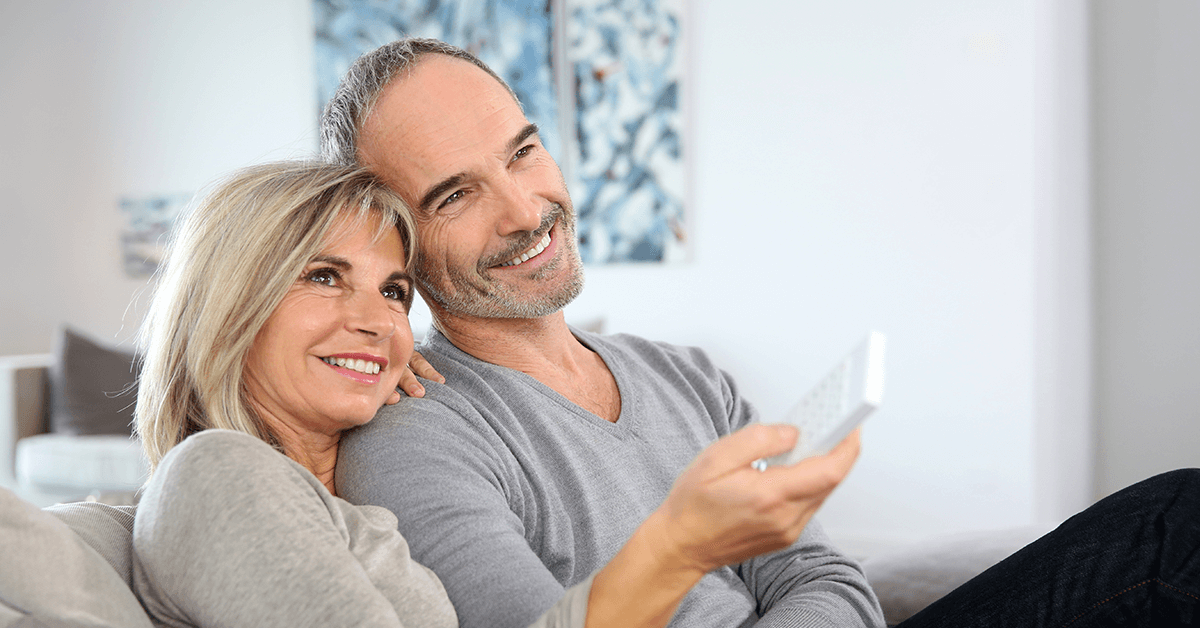 April 26, 2023
How WideOrbit is streamlining ad buying and selling processes: An interview with Brian Thoman, Managing Director of Marketplaces
In today's rapidly evolving media landscape, streamlining the ad buying and selling process saves time and effort for both advertisers and broadcasters. Creating a low-friction experience reduces errors, improves campaign outcomes for advertisers, and increases revenue for broadcasters. Automation is critical to ensuring transactions are completed accurately and efficiently.
WideOrbit was founded on that very principle – to make it easier to buy and sell advertising. In a recent interview with MarTech Cube, Brian Thoman, Managing Director of WideOrbit Marketplaces, discusses ZingX™, WideOrbit's revolutionary new buy-side marketplace platform, and the benefits of marketplace TV ad buying and selling for both buyers and sellers.
Below are some highlights from the interview.
MarTech Cube (MC): Brian, please give us a brief description of your career trajectory so far.
Brian Thoman (BT): I joined WideOrbit as a software engineer in 2007, rising through the ranks to become Technical Product Manager, Senior Director of Engineering, VP Programmatic, Senior Vice President, Software Engineering, and General Manager of Marketplaces, and most recently, Managing Director of Marketplaces. I led the team that built and shipped the first of WideOrbit's online media buying and selling platforms in 2012, and our Marketplace platforms have been my focus ever since.
MC: Tell us about WideOrbit and the role it plays in the advertising industry for media companies.
BT: WideOrbit brings over 20 years of experience to the buying and selling of broadcast and digital media advertising. Our solutions leverage automation to streamline buying and selling for over 6,100 stations and networks that run on the WideOrbit platform, including 90% of local US broadcast TV stations.
MC: What are the vision, mission, and values of WideOrbit?
BT: Our vision is a world where linear and digital advertising is effortlessly transacted, empowering the monetization of content. Our aim is to become the leading global media management advertising platform.
MC: Tell us more about the full stack set of products and services that WideOrbit brings to the table.
BT: With over 20 years in the industry, WideOrbit brings a Wider World approach to the buying and selling of broadcast and digital media advertising. Our flagship platforms, WO Traffic and WO Network, are the market leaders in broadcast and network ad trafficking and sales. Our end-to-end suite of products has evolved and expanded to include digital and omnichannel proposal management, radio station automation, business intelligence and analytics, programming and rights management, marketplace buying and selling, and accounts receivable and payment processing automation. WideOrbit is the one platform that ties everything together, from pitch to payment.
MC: What is ZingX? How will it augment the growth of WideOrbit's clients?
BT: The ZingX™ advertising platform provides simplified access to broadcast TV's national audience by combining ad inventory from thousands of local US stations. ZingX is the only buy-side platform offering direct access to ad inventory from broadcast TV stations using WideOrbit's premium sell-side exchange, WO Marketplace. Through ZingX, we're helping bring our broadcast TV clients new demand, both from new buyers who don't typically buy TV advertising through traditional channels and from national brands attracted by the national footprint offered by ZingX's 187 available DMAs.
MC: How is WideOrbit aligning its offerings with evolving client preferences?
BT: Linear and digital convergence are still top-of-mind for broadcasters, but it doesn't just mean selling both. It's about selling and executing both as efficiently as possible.
I'm talking about our addressable ad replacement solution for WO Traffic, which allows for the replacement of broadcast ads with addressable ads on streaming platforms, including NEXTGEN TV.
It's also about giving broadcasters the ability to meet advertisers' need to buy linear and digital ads together, within the same campaign, with cross-media, multi-market proposals that include both linear and digital assets and being able to steward those buys from order to execution to billing. And it's about supporting multiple ratings measurements/currencies across both linear and digital. These examples are just the tip of the iceberg, just a sample of what our clients have been asking for. They're also things that WideOrbit already offers.
MC: As a seasoned leader, what trends do you think will emerge in the advertising industry in the coming years?
BT: Broadcast TV continues to have the broadest audience reach, reaching 96% of US households, making it the single most effective medium for increasing brand awareness, credibility, and trust. At the same time, digital-first marketers focused on metrics such as impressions, CPM, and budget are looking for ways to expand audience reach. As a result, advertising technologies will continue moving toward performance-based models that make it easy for advertisers to add TV to their media mix, while allowing them to optimize their TV ad buys based on the metrics they're accustomed to – impressions, CPM, and budget – so they can be sure their ads are achieving the broadest reach for the best price.
I also believe that the advertising industry will continue heading towards digital media but will also learn to embrace traditional media more effectively, by making it easier and more efficient to execute and by allowing buyers to reach their audience with performance-based campaigns.
MC: What has been your biggest takeaway from the journey that you've had so far?
BT: I started at WideOrbit as a software developer. Very quickly I realized advertising technology is constantly evolving and requires smart people to get things done. I've met a lot of these smart people!
MC: What advice would you give budding entrepreneurs and aspirants who wish to venture into the advertising space?
BT: Read up on new technologies, and always be learning something new. Advertising is a technology space – don't let your knowledge get stale. Stay on top of or in front of industry trends.
MC: How would you describe your life outside of work? Do you think work-life balance is important and why?
BT: I live with my family in the Pacific Northwest. We enjoy making music and camping. Currently, I'm trying to get into woodworking. I find that problem-solving outside of work helps with problem-solving on the job as well.
To learn more about ZingX, WO Marketplace, or any of WideOrbit's broadcast and digital media advertising solutions, please contact us.