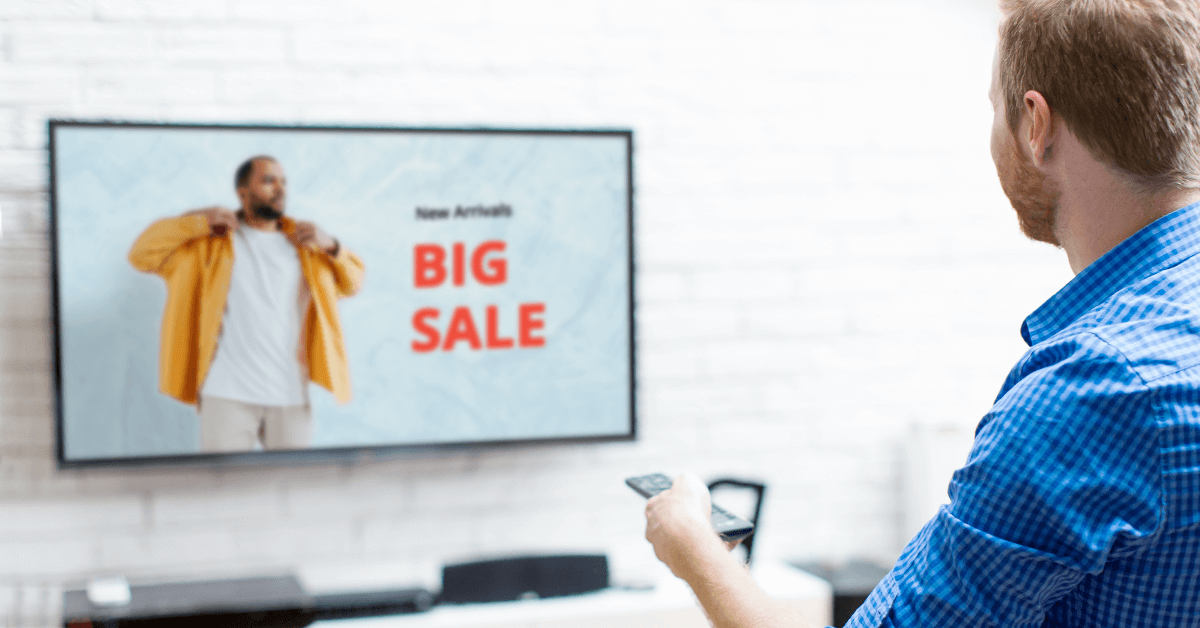 December 5, 2022
WideOrbit at NAB New York: The evolution of buying and selling broadcast TV advertising
It's high time to debunk the myth that linear broadcast TV is dying. Broadcast TV remains the single most effective method for brands to reach their audiences, projected to generate a very healthy $65 billion in ad revenue annually through 2026. At this year's NAB Show New York, Tim Swift, WideOrbit President and COO, spoke on the evolution of buying and selling broadcast TV advertising and the importance of automated transaction processes to both address challenges and maximize revenue opportunities.
With TV reaching 96% of US households, and adults 25 and over still watching three or more hours of television per day, TV advertising has unparalleled reach, building the brand awareness that influences online behavior. Brands who advertise on TV experience an 11x increase in online engagement, while 85% of adults and 91% of millennials say TV advertising influences their online searches and consumer behaviors.
Even tech companies with access to the best digital attribution data available are choosing TV advertising. Meta (Facebook, etc.), Apple, Amazon, Microsoft, and Alphabet (Google) all spend two-thirds of their total ad budgets on TV. Combined, big tech is now the second largest TV advertiser in the industry, right on the heels of consumer goods giant Proctor & Gamble.
Why do the likes of Facebook and Google invest so heavily in TV advertising? Because digital leaders know that TV advertising works. They understand the power of mass audience reach over expensive targeting, and they know that broadcast TV offers premium inventory, uniquely effective at filling the top of the funnel by building trust and brand equity.
Digital leaders also know that 94% of people watching TV in the US are doing so with a smartphone in hand. Marketers shouldn't be looking at TV and digital as competing for their advertising dollars – they should see them as complimentary mediums that can work together to help them accomplish their marketing goals in novel ways.
So that begs the question: Why don't more brands and advertisers jump into TV with as much gusto as the big players in the digital space?
The answer is simple: Buying TV is hard. Buying broadcast TV advertising through traditional methods is inefficient and complicated. Since the inception of the 30 second spot back in 1971, the direct buying and selling of inventory hasn't changed a great deal. Traditional purchase transactions, from pitch to payment, can involve upwards of 30 back-and-forth steps that often take weeks to complete. And that's just for the initial buy, not including the makegood process.
Here at WideOrbit, we hear a consistent chorus demanding increased efficiency for direct sales processes, and we've made noteworthy progress in streamlining traditional sales workflows. But the fact remains: Traditional, direct deals are still complicated, and that complexity is pushing many current TV advertisers toward what they perceive to be more efficient advertising buying channels.
The complexity of direct buying also presents a barrier to entry for advertisers new to linear broadcast TV advertising.
Advertisers and agencies are increasingly demonstrating a shift toward automated, or programmatic, buying channels. They're attracted to marketplaces and newer, more efficient methods of buying digital TV/video advertising, including Over-the-Top (OTT) and Connected TV (CTV). Advertisers are looking for:
Ease of use
Access to inventory
Segmentation
Impression-based buying
Real-time measurement
Campaign optimization
Accuracy (no makegoods)
But if the digital TV space can offer all of that, why aren't more advertisers abandoning linear broadcast TV altogether?
Again, the answer is simple: OTT and CTV have significant challenges of their own. The audience experience is not good, with viewers served the same ads repeatedly, often during the same program, or during the same break, and sometimes even back-to-back. Frequently the ads also lack relevance, contextually speaking – in other words, the ad doesn't make sense based on what the viewer is watching and/or where they're located.
Advertisers question whether they're reaching the right audience and achieving the campaign results they're paying for, facing challenges associated with:
Disparate identity solutions
Co-viewing
Security and privacy, especially with respect to children's programming
Measurement and attribution issues, including cross-currency and cross-device measurement, audience duplication vs incremental reach, and fraud
Even though broadcast TV doesn't face the same challenges as digital – most notably with audience experience and the issue of fraud, which is non-existent in broadcast – broadcast TV still has much to learn from the automated, marketplace buying/selling model that dominates in the digital space.
Selling inventory through marketplaces helps broadcasters:
Better manage inventory
Maximize yield
Fulfill campaign audience commitments
Drive decisions with robust data
Automatically optimize rates
Back when automated marketplaces for broadcast TV were first introduced, there was a running joke that RTB didn't stand for real-time bidding but instead stood for 'race to the bottom'. WideOrbit data demonstrates that this is a misconception.
Marketplaces increase demand by making it easier for buyers to purchase local broadcast TV inventory. Greater demand means increased competition, and as in any marketplace, competition will often drive rates up.
WideOrbit has buy-side and sell-side marketplace solutions, to make the buying and selling of linear broadcast TV advertising easier. ZingX™ (buy side) and WO Marketplace (sell side) automate the direct-buy process. This is not a programmatic auction – it's an end-to-end, direct connection between buyers and sellers, removing the intermediary.
Over the past six months, 40% of spots accepted through WO Marketplace were above the average unit rate (AUR) for the same inventory types. Additionally, the rates on those accepted spots were an average of 28% higher than the seller's AUR. And there's no obligation – broadcasters retain full control over which rates, from which buyers, they will choose to accept.
ZingX and WO Marketplace connect through WideOrbit's proprietary optimizer technology, which benefits both buyers and sellers:
Broadcaster-defined rate guidance (invisible to buyers) is used to automatically match buyer offers with seller rates
Buyers are not bidding on inventory, they're setting campaign parameters instead, which the technology uses to match the buyer's offer with the seller's available inventory and rate criteria
Sellers receive high-quality offers that meet their rate criteria, while buyers' offers are more likely to be accepted and more likely to achieve campaign goals
In addition, spots are non-guaranteed, so there are no makegoods and no posting. Instead, the optimizer technology automatically reallocates impressions and budgets as offers are accepted/rejected and as spots air or are pre-empted.
The buying and selling of broadcast TV advertising continues to evolve as buyers gravitate to the ease-of-use offered by automated marketplaces and sellers adjust to meet that demand. As this evolution continues, linear broadcast and digital TV won't simply coexist, they'll find complementary positions, each positively impacting the success of the other, as both buyers and sellers apply best practices to the mutual benefit of both.
For further information on how WideOrbit can help simplify the buying and selling of broadcast TV advertising with ZingX and WO Marketplace, please contact us.