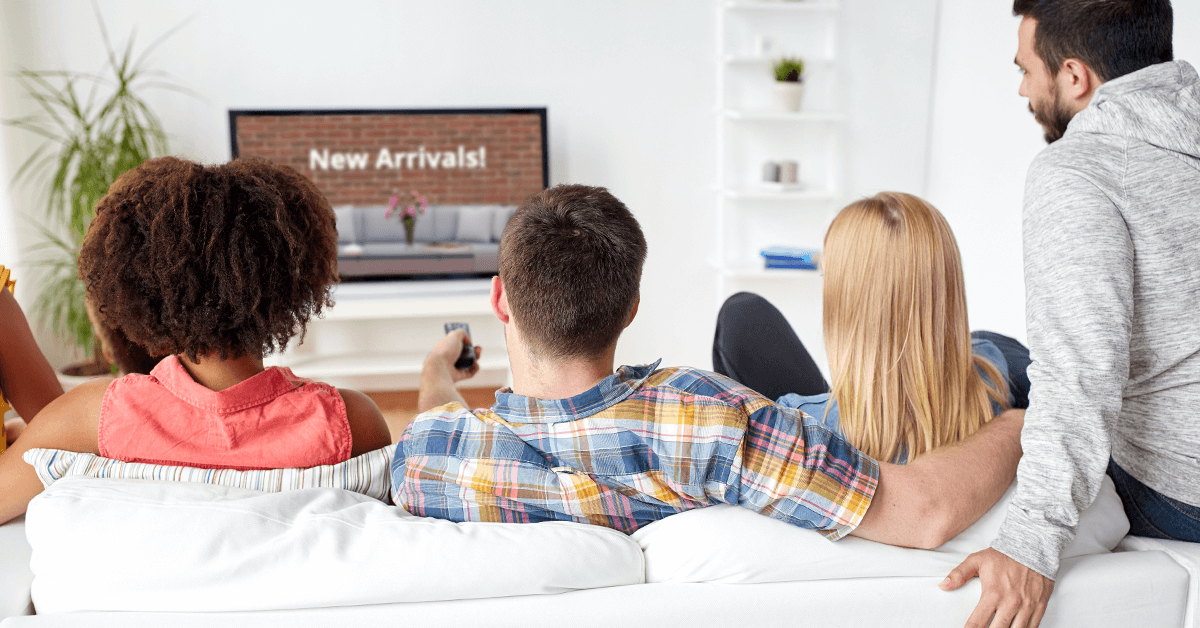 October 11, 2022
Media planning for 2023? Don't overlook the power of local broadcast TV
As we approach the end of the year, marketers' thoughts turn not to holiday campaigns – those should already be locked in and launching in a few short weeks – but rather to planning budgets and channel allocations for the year to come. As media buyers weigh the cost and effectiveness of digital channels – display, search, streaming video, social, and more – they'd be wise to consider the power of local broadcast TV to build the brand awareness needed to reach long-term business goals, while also boosting digital campaigns to reach sales targets in the short term.
TV reaches 96% of US households – that's 121 million US homes – and adults watch more than three hours of TV per day. That's more than three hours of linear broadcast TV, not including CTV, OTT, or any other form of digital streaming. But they're doing more than just watching.
Audiences trust TV advertising – so does Big Tech
Eighty percent of US consumers trust TV ads more than any other form of media – twice as much as online banner, social, and mobile ads. Television is considered the premier advertising medium by both brands and audiences alike. Even digital giants like Facebook, Instagram, Amazon, and Google choose to spend two-thirds of their ad budgets on TV.
Why do the biggest tech companies in the world, companies that have the best attribution data available, spend so much on TV advertising? Simple – because TV advertising works. It delivers an ROI of 300-500%.
Big tech companies also know that TV advertising influences online behavior. A Facebook IQ-commissioned study found that 94% percent of participants kept a smartphone on hand while watching TV. That doesn't just benefit those digital giants with massive budgets, it benefits all brands, big and small, who invest in both TV and digital advertising. Nielsen research found that 35% of US consumers who watch TV with a digital device in-hand use that device to search or shop for products they see advertised on TV.
TV advertising helps your digital ads stand out by building brand awareness, credibility, and trust. Viewers who've seen your TV spots are more likely to notice your digital ads, and to click and convert. They're also more likely to seek you out online, on your own website or on social media – TV ads can increase digital engagement by as much as 11X .
Unbeatable advertising reach
Even putting its impact on digital engagement aside, TV advertising on its own is extremely effective. The advertising reach of broadcast TV is unduplicated and unparalleled in the digital world, reaching 95% of US households. That expansive reach makes it the most effective medium for increasing brand awareness. And unlike digital, live TV advertising can't be skipped or blocked and it's fraud free.
Consumers are taking advantage of the ability to block or skip digital ads, while becoming highly skilled at scrolling past them when they can't. Google may have delayed the removal of third-party cookies from Chrome until 2024 but they're already gone for everyone using iOS 14 or later. A cookie-less world will make digital targeting both more difficult and less precise. As a result, increasing numbers of marketers are returning to more traditional audience segmentation and targeting methods and they're developing a renewed appreciation for the importance of advertising reach extension – just like the targeting methods and reach available with broadcast TV.
Strong consumer trust in TV ads, combined with the growing lack of trust in digital ads, is leading advertisers to look for alternative methods of reaching their target audiences. Earlier this year, marketers predicted that after a decade of decreases, traditional advertising spend would increase by 2.9% in 2022. And that includes broadcast TV, which is trusted by both viewers and advertisers alike.
Yet many marketers continue to focus their efforts so heavily on digital campaigns, they overlook the value of advertising on broadcast TV.
Easily add TV to your media mix with automated marketplaces
Automated marketplace buying provides advertisers easy access to premium TV inventory, including local news and sports, syndicated daytime and early-evening TV, as well as spots within local ad breaks during national network broadcasts of and prime-time hits, sporting events, and awards shows. Marketplace buying is impression-based, so you can target audiences by demographic, daypart, and geography, so instead of buying a TV spot during a specific program, you can buy your desired number of impressions, targeted to reach your ideal customer, in the specific markets that matter most to your brand.
Local broadcast TV marketplace buying is automated, making it a fast and easy way for all kinds of marketers and brands to level-up their campaigns – digital-first agencies; direct-to-consumer brands; brands already using video advertising online, on social, or on CTV/OTT; marketers who have never bought TV before, and those who have but found the manual process too complex and time consuming. Even national brands already running national TV campaigns can use local TV marketplace buying to improve the performance of those campaigns, to double-down in key markets.
Level-up your omnichannel marketing with the power of broadcast TV
The fact that broadcast TV advertising is extremely effective shouldn't be news to anyone. But the fact that automated marketplace buying makes TV advertising fast, easy, and cost-effective may come as a surprise. Broadcast TV is the most effective channel for building brand awareness to boost digital conversions. And marketplace buying makes it easy to add local TV to your media mix, making your omnichannel marketing campaigns truly omni.
To learn more about how marketplace buying can make it easy to add broadcast TV to your media mix, please contact us.