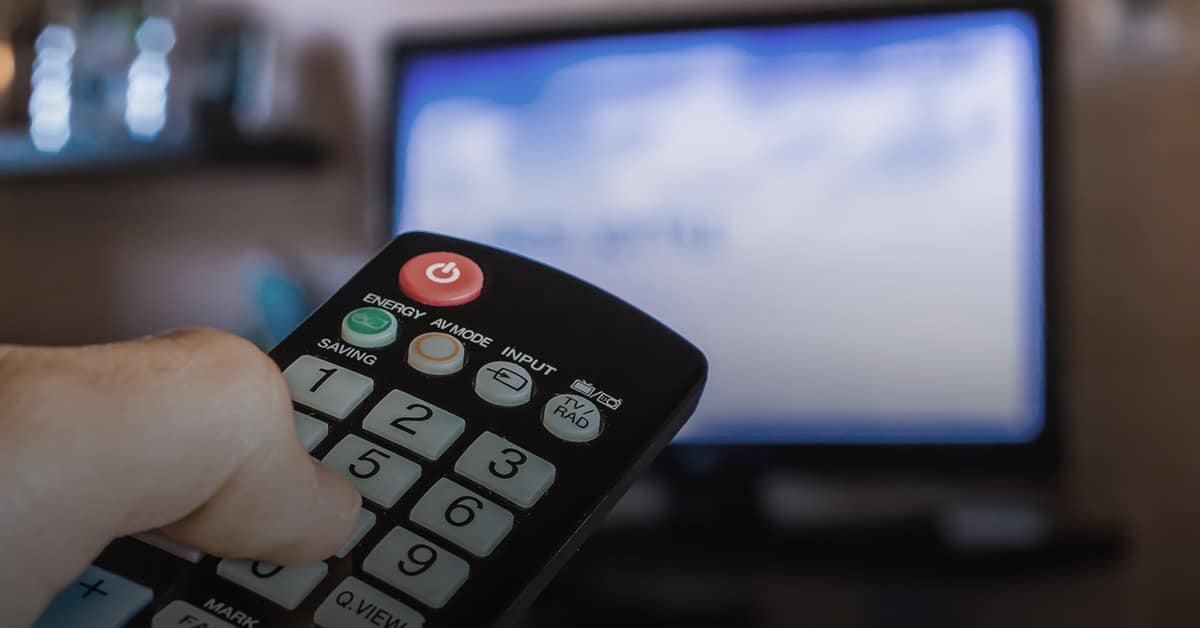 April 21, 2020
Local TV Viewership Is Up – Reaching Those Viewers Has Never Been Easier
As COVID-19 began forcing so many Americans to stay home last month, it didn't take a crystal ball to anticipate an increase in TV viewership. As much as it's possible to find any kind of silver lining in the current situation, audience growth for live broadcast TV, particularly local TV, is one.
But as the March numbers started rolling in, there were still a few surprises. According to a TVB report based on Nielsen data, overall viewership in March was up over last year, with Week 4 showing the greatest increase at +33%. The report also revealed:
Daily viewership among the 18-34 demographic was up 73% in Week 4
The daypart showing the most significant increase was local news, up by 58%
Evening News increased in Week 4 by 88% overall and by 218% for those 18-34
TVB also reports that at 81%, broadcast TV currently has the highest reach across all adult demographics (18+) and across multiple platforms, including social media and other online sources (including government websites), cable TV, newspapers, and more. Local broadcast TV news is also the number one trusted source of information, trusted by 83% of respondents. (Social media, by the way, came in last, trusted by just 45% of respondents.)
But not only are local TV audiences growing, those audiences are willing and eager to find ways to support local businesses, as local and state governments, along with the Better Business Bureau, encourage consumers to support businesses within their communities. While many of those businesses pivot to offer online ordering, curb-side pickup, takeout, and delivery, they need reliable methods of communicating with their target customers.
In order to support your business, consumers need to know who you are, what you're offering, and how to find you. And nothing comes close to the reach of local TV advertising.
Even when TV advertising cost isn't a barrier, many local and regional businesses, however, shy away, perceiving it as too difficult and time consuming to buy. The process of how to get a commercial on local TV feels overwhelming. But the truth is that with automation, buying TV and cable advertising has never been faster or easier.
With the right tools, your business can easily:
Access the reach and brand safety of local TV inventory
Buy advertising in only the markets and dayparts you want, to reach only the specific audiences you want
Create omnichannel campaigns and apply appropriate attribution, to link TV advertising to online (and in-store, during normal times) activity
WideOrbit's Programmatic Open Marketplace allows businesses like yours to make automated, data-informed offers on the industry's largest source of programmatic TV ad inventory. Open Marketplace provides access to 24/7/365 ad inventory offered by over 90% of local TV stations, reaching up to 96% of US households.
And you can buy ads quickly. Advertising can be secured in as little as one day in advance of airtime, with informed offers on spot prices that pinpoint the right placements for engaging your target audiences. You can also simultaneously buy premium TV, radio, and digital inventory to create effective, targeted, omnichannel campaigns.
Buying local TV advertising doesn't have to be difficult. In fact, it's never been easier. And there has never been a better time to get started.
Contact us today to find out exactly how easy it can be to buy local TV advertising with WO Programmatic Open Marketplace.