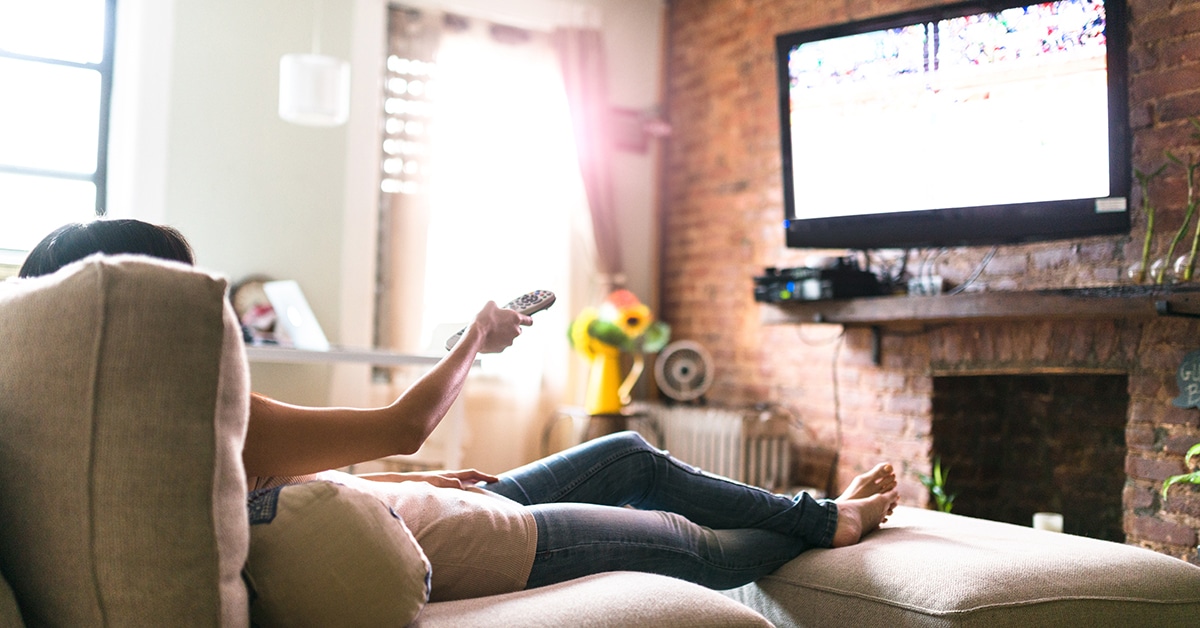 June 26, 2020
Access New Demand for Local TV Inventory with Programmatic Selling
In a recent post, we talked about the fact that as COVID-19 began forcing so many Americans to stay home in March, TV viewership actually increased, with the 18-34 demographic showing the most growth (up 73% in Week 4 of March). More than two months later, even as restrictions begin to ease, physical distancing guidelines continue to keep people at home and tuning in to local TV more than ever. Advertisers are eager to reach those growing audiences and with programmatic selling, broadcasters can make their inventory more easily accessible to those buyers.
The biggest draw for advertisers is local TV's premium, brand-safe, geo-targeted inventory. But accessing that inventory has historically been both time consuming and expensive. When compared to easy-access mediums like digital, TV's broad reach, effectiveness, and overall value are diminished when weighed against those transactional costs.
Both advertisers and broadcasters can benefit from the automated media transactions that programmatic TV sales offers. It becomes faster, easier, and more transparent to transact linear TV, meaning the entire process, from negotiation to order reporting, can be accomplished in a fraction of the time.
Benefits for Broadcasters
For TV stations, programmatic selling reduces the number of people and resources required to sell a spot, which reduces the potential for error, both of which ultimately reduce costs. The entire transaction happens system-to-system, which speeds the process up considerably while eliminating the excessive rekeying that often leads to expensive errors.
Automation also makes local TV accessible for advertisers who aren't traditional TV buyers, opening new demand. Many digital-first organizations don't have the experience or the buying systems in place to purchase spot TV. Programmatic tools are intuitive, very easy to use, and make TV accessible to new advertisers, often for the first time. And as primarily digital advertisers catch on to the ease and effectiveness of programmatic TV buying, demand will continue to grow.
Our programmatic platform, WO Marketplace, part of our Unified Sales Suite, also allows broadcasters to preserve controls against their inventory, such as competitive separation, frequency capping, rate card controls, as well as maintaining a healthy balance between programmatically generated demand and their own, direct demand, generated by their in-house sales teams.
Increase Demand by Understanding the Benefits for Your Buyers
By understanding the benefits for your advertisers, you can help increase programmatic demand for your inventory. Broadcasters can help marketers access the immense value that linear TV offers by making it easier to buy – as easy as buying digital. And you can do that by automating the transactional process to improve efficiencies and reduce discrepancies, allowing for more effective, balanced campaigns that leverage the unique strengths of both linear and digital mediums.
TV advertising can be used as reach extension for the digital campaigns of traditional, direct brands. Instead of focusing solely on hyper-targeted, addressable digital advertising, brands can pair that with the broad reach and brand-safe frequency of television.
To sum up, the biggest benefits broadcasters can offer advertisers through programmatic TV ad sales are:
Accessibility: To access the value and effectiveness of linear TV inventory, a buyer traditionally needed specific buying systems and a deep understanding of the approach to avail requests, negotiations, stewardship, and posting processes. The complexity of that buying process created a barrier to entry for many brands. You can eliminate those barriers with programmatic selling, which both automates the process and integrates with agency buying systems and DSPs.
Targeting: The concept of broadcast, or one message to many people, has always been an efficient way to reach a wide audience, for a reasonable cost. However, it has also typically lacked the ability to compete with the addressable ads offered by digital. That has changed, since you can now offer advertisers a middle ground via targeted advertising, using data to determine which programs or dayparts are best suited for their brands, indexing at or well above the average, and providing a more cost-effective buy than was previously possible.
Attribution: Our programmatic platform provides specific data that increases the value of TV to buyers, both during the planning phase as well as to gauge effectiveness throughout the campaign. Data is available the same day a spot runs, so marketers can correlate when the ad ran with the sales or clicks that resulted, allowing them to evaluate a campaign's performance in-flight. This allows them to better assign attribution to the spot's results, regardless of where the ultimate sale happens, demonstrating value/ROI and giving TV the credit it deserves.
Contact us to discover how WO Marketplace can help you access new demand and open new revenue streams.