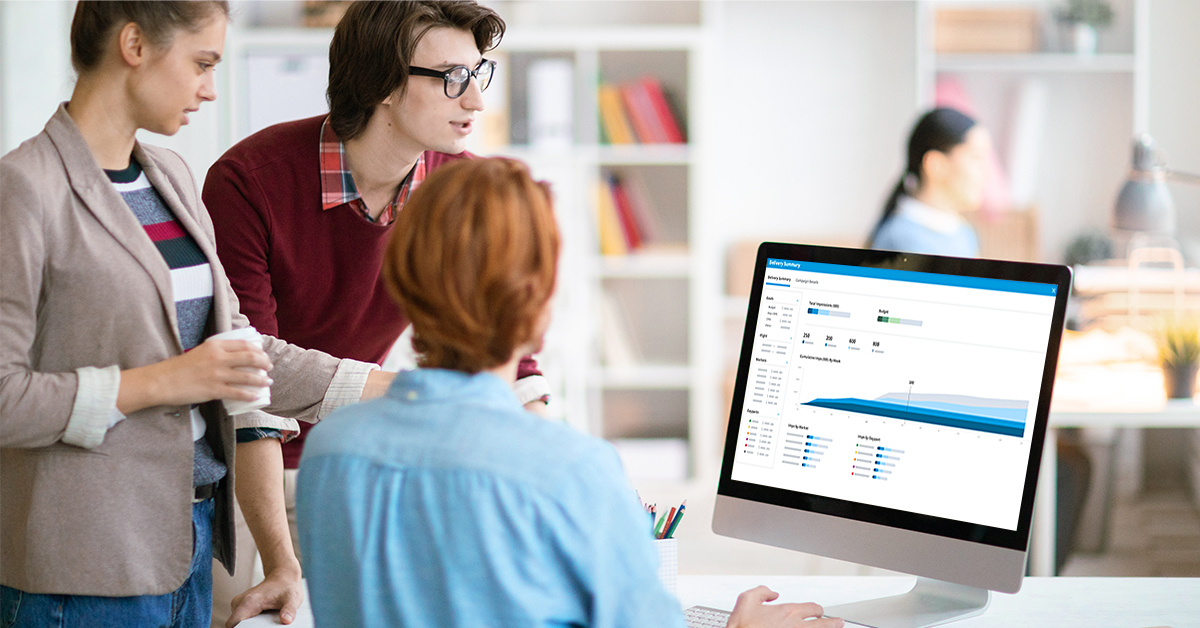 January 13, 2023
Introducing ZingX: Buying local broadcast TV advertising just got a whole lot easier
Despite the exponential growth in digital advertising over the last two decades, broadcast TV is considered the premier ad medium by both brands and audiences alike. TV reaches 96% of US households – that's 121 million US homes. Adults watch more than three hours of TV per day, and eighty percent of those US consumers trust TV ads more than any other form of media – twice as much as online banner, social, and mobile ads. Even digital giants like Facebook, Instagram, Amazon, and Google choose to spend two-thirds of their ad budgets on TV.
ZingX™, WideOrbit's new buy-side platform, uses automation to simplify the traditionally complex and difficult process of buying local broadcast TV advertising. It's the only buy-side platform offering direct access to inventory from thousands of broadcast TV stations using WideOrbit's premium sell-side exchange, WO Marketplace.
With technology that automates transaction and campaign optimization processes, ZingX makes it easy for media buyers, agencies, and demand-side platforms (DSPs) to add local TV to their omnichannel marketing campaigns, expanding reach and improving campaign performance.
ZingX uses automation to simplify TV ad buying into an intuitive, three-step process.
Build a campaign, defining budget, CPM goals, audience, target markets and dayparts.
Preview allocated impressions and budgets and adjust if needed.
Submit to stations and track delivery. Impressions are automatically reallocated as spots air to optimize CPM and budget goals.
ZingX offers a cloud-based, user-friendly interface, making it easy to create, manage, and measure your campaigns from anywhere, anytime. Broadcast TV is a trusted, premium complement to digital, CTV, and OTT omnichannel marketing campaigns, helping amplify and extend advertisers' messaging to increase brand awareness and boost conversions.
ZingX's exclusive optimizer technology learns what rates stations will accept and provides CPM guidance to increase the likelihood that your offers will be accepted. The optimizer also automatically reallocates impressions and budget within a campaign as offers are accepted/rejected and as spots air.
ZingX integrates with Comscore for accurate measurements on impressions and ratings, so you can trust the rate guidance you receive. The optimizer technology provides the highest quality offer allocations for your specified market/daypart impression goals, reducing the aggravation of making individual program buys.
With ZingX, buying local broadcast TV advertising has never been easier. ZingX offers:
Impression-based buying: Media buyers are accustomed to impression-based buying and ZingX speaks the same language, allowing you to target your audiences accurately and effectively.
Accurate airtime reporting: As TV stations reconcile logs, airtimes are automatically generated and shown against campaign goals, providing weekly impression breakdowns, with market, daypart, and affiliate summaries.
Consolidated invoicing: Consolidated invoicing across all stations allows you to streamline payments. Whether your buy includes a single station or 1000, you'll receive just one bill.
ZingX makes buying local broadcast TV advertising fast, easy, and cost-effective. And broadcast TV advertising is proven to help build the trust, credibility, and brand awareness that can boost digital engagement by as much as 11X. With ZingX, buying local broadcast TV just got a whole lot easier, allowing you to make your omnichannel marketing campaigns truly omni.
To learn more about how ZingX can make it easy to add local broadcast TV to your omnichannel marketing campaigns, please contact us.