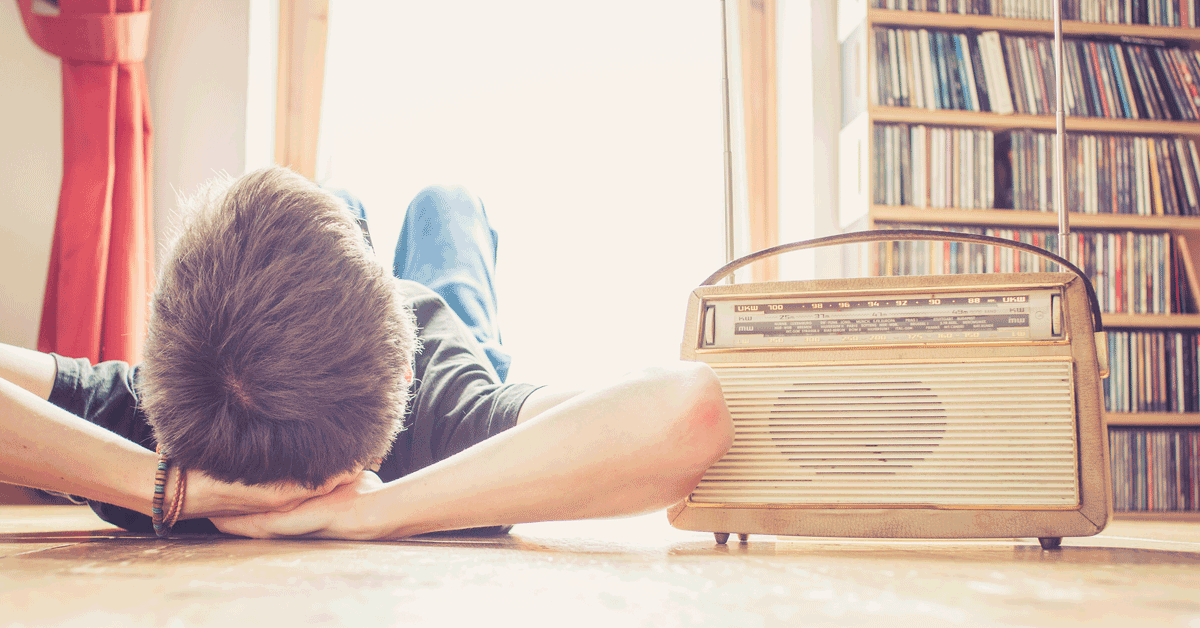 November 2, 2020
Happy 100th Anniversary to Radio: Love Letters Celebrating History, Connection, and Community
On Tuesday, November 2, 1920, KDKA of Pittsburg made the first commercial radio broadcast in the US. It happened to be election day, and when people heard the results of the Harding-Cox presidential race before they hit the newspapers, the rest, as they say, became history.
Today, KDKA-1020 is still on the air and the power of radio has never been more clear than during the current pandemic. But whether it's a national crisis or a local traffic snarl, a live-remote from a sporting event or a familiar voice providing late-night advice to the lovelorn, radio remains as relevant today as it was twenty, fifty, or even a hundred years ago.
Here at WideOrbit, we are united in our shared love of radio and our appreciation of its unwavering commitment to entertain, inform, connect, and support our communities. We are extremely proud of the small part we play in helping the stations we all love stay on the air, both through good times and during challenging circumstances. And we value the relationships we've forged with our radio customers over the years, many of whom we think of as both highly respected colleagues and friends.
We reached out to those customers, as well as to our own radio experts, the Executive team, and colleagues across the company, to ask for a favorite radio memory or a story about the impact radio has had on their lives. The response has been overwhelming and what we've ended up with is a collection of Love Letters to Radio, some heartwarming, some humorous, and some spine-chilling in their ability to evoke history-defining moments. A few are included below but we'll add more as they come in. The one thing that comes through loud and clear in all of them is a deep affection for the special place radio holds in our hearts and in our lives.
This post is Part 1 of a 5 part series. Read Part 2, Part 3, and Part 4, and Part 5.
Love Letters to Radio
"When I was 8 years old, I recorded my first "radio show" on a cassette tape…"
When I was eight years old, I recorded my first "radio show" on a cassette tape on my parents' boombox. On that same boombox, my mother and I used to always listen to the radio while we cleaned and dusted the house. Never in my wildest dreams did I think I would eventually be on the very station that my mother introduced me to when I was a little girl. When she was in the hospital with COVID-19 earlier this year, the doctors let me put a radio in her room and that radio followed her all the way back to her nursing home so she could always hear me tell her I love her during my show in the afternoon.
Freska Griarte
Bonneville International
---
"That could never have happened if I were not in radio"
A fun, crazy time was working at a Rock station in Atlanta, GA and getting the chance to meet a lot of my own personal musical heroes, along with being exposed to new ones. I was lucky enough to begin a friendship with one group, Tonic, who had hits in the 90's. I got to cook the band dinner, hang out with them, and even got to be on stage with them. That could never have happened if I were not in radio.
Maria Antonucci
WideOrbit
---
"How FM Radio Snuck into My Life"
It was in the fall of my freshman year in college. A guy with all "The Gear" in his dorm room turned me on to his new FM tuner. By Christmas, I had my own FM tuner, and my old Philco AM, (the one with the cool "Bloody" KGON decal pasted on top!), was relegated to a box in the closet. KINK-FM… Sunday nights… Folk Sounds with Jeff Douglas… I didn't have much time for radio listening in those days, but it was like nothing I had heard before. I was hooked. Two years later I was working for KINK-FM (long story), plugging music carts into the Gates carousels, creating program logs on IBM punch cards, and meeting the great and almost great (and even not so great) singers and songwriters of the 70s. But, more importantly, the people of Portland loved KINK: The Underground Link. Forty-eight years later, I still work in radio. And what's my favorite station of all the stations we own today? KINK-FM! As Jeff Douglas used to say, "It's not us, it's the MUSIC, stupid."
Paul Blanding
Alpha Media LLC
---
"I loved listening to big AM stations…"
When I was a kid and teenager in my hometown in West Virginia, I loved listening to big AM stations from all over the country. I take immense pride in the fact that dozens of those stations are now using the automation system invented by a team I led. Also, many FM stations that seemed huge and out of reach at that time are also now our customers.
William "Dub" Irvin
WideOrbit
---
"When I think about how Radio has positively impacted the world… it generates a sense of awe"
Radio turning 100? Wow… when I think about how radio has positively impacted the world and how it spawned many other technologies, it generates a sense of awe. If commercial radio were invented in 2020 vs 1920, it would be a very bright and shiny object today. Since is it now 100 years old, we take many of its merits for granted. Just by simply turning on the Radio, we can get free entertainment, listen to breaking news, hear important, differing points of view and 'escape' with music that lifts our emotions. At age 16, I was the FCC registered Chief Engineer of my high school radio station and got a glimpse of all the work that it took to make a consistent, polished presentation over the Radio. It isn't easy, and our tools at the time were 100% manual and analog. Computer-based automation and some really talented engineers, producers, and on-air personalities harnessed the power of radio and leveraged its immense value. Congratulations to those talented people and the entire audio industry on celebrating radio's centennial!
Eric Mathewson
WideOrbit
---
"Dear Radio…"
I remember one of our first dates together, when I would pester the DJ at Q-102 in Des Moines, Iowa, because I knew the "Phrase that Pays" and wanted to hear myself on the radio. We became serious after I was asked to leave my freshman high-school math class for talking when I should have been listening, and I ended up at the school radio station with an on-air shift. It was a couple of years later when, as a 16-year old, I felt love for the first time on an AC station called K-Life. And it was 21 years ago now that we got married, with my first Program Director job in Naples, FL. Since then, our marriage has taken us around the United States together and given me some of the happiest times of my life. I'm so lucky to have found you.
Love,
Chad Rufer
Bonneville International
---
Do you have a Love Letter to Radio you'd like to share? We'd love to hear it – tag us on social media and use the hashtag #WORadio100.
Remember to check back regularly. We'll keep the celebration going throughout the month of November, adding new Love Letters as they come in. Maybe one of them will be yours.