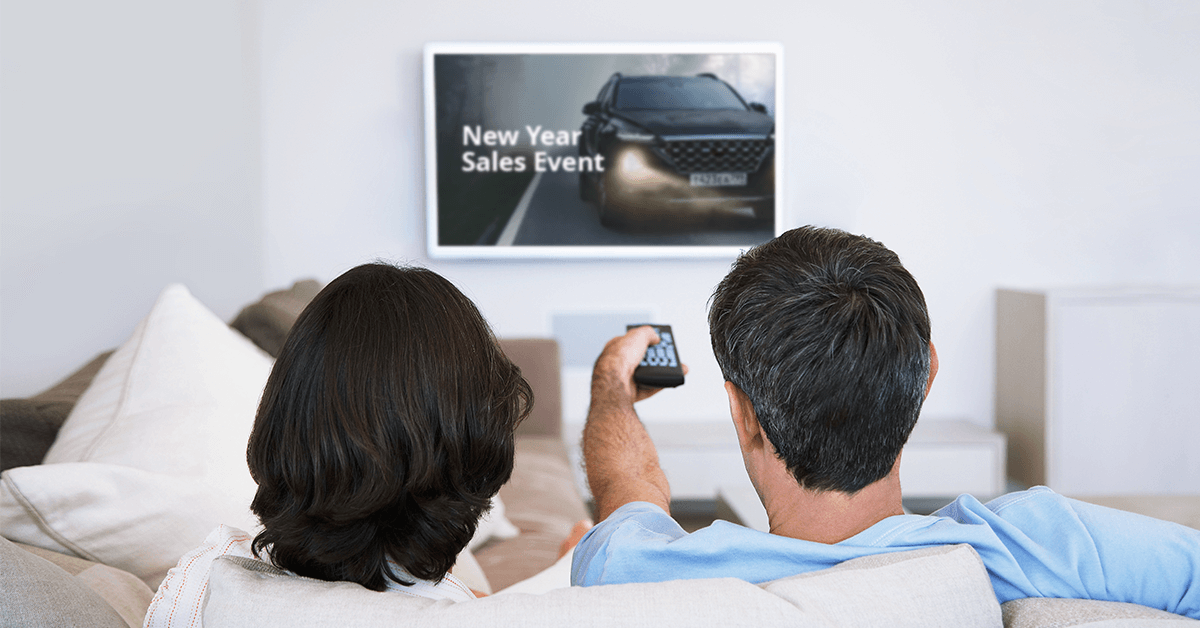 February 8, 2023
What you need to know about CTV vs. broadcast advertising
The convergence of traditional, over-the-air broadcast TV and connected TV (CTV) presents new opportunities for advertisers to engage with their audiences. CTV ad spend in 2022 is estimated at $19B in the US, a 33% increase over 2021, while ad revenue for linear TV in 2022 was $68B across broadcast, network, and cable. Despite single-digit declines expected over the next few years, broadcast TV ad revenues are forecast to remain strong at $60+ billion annually through at least 2026.
Given the continued massive spend on linear TV advertising, it's clear that advertisers appreciate the power of TV for achieving unduplicated reach in a premium, brand-safe, and fraud-free environment. And that remains as true today as it was twenty, thirty, or even forty years ago. Rather than being in decline, broadcast TV is experiencing a transition from traditional over-the-air broadcast to digital distribution channels. The primary difference between traditional broadcast and CTV is that the former is delivered over-the-air or through a cable service, while CTV is delivered digitally, by IP address. A fact that is too often overlooked is that the content on both is often identical – "linear" TV is linear regardless of how a viewer receives it.
One advantage of CTV is that like all forms of digital advertising, it offers more precise targeting, based on geography, demographics, viewer interests, and more. A major drawback with CTV, however, is that fragmentation means audiences are spread across a broad range of platforms and services, each with their own audience measurement methodology and data. That inconsistency can affect both the accuracy of targeting and the cost of an impression, while also making cross-channel measurement extremely difficult.
It's worth noting that when TV stations and networks simulcast their linear content via digital streaming, viewers see the same advertising on their CTV as those watching over-the-air or via cable. The exception is when an advertiser specifically purchases a targeted or addressable ad to replace the over-the-air spot on the digital stream. So it isn't about buying one or the other, it's about creating a true, omnichannel media mix to make sure your ads reach your audience regardless of how they choose to watch.
Combining broadcast TV and CTV advertising offers the opportunity for advertisers to create balance in their campaigns. A balanced campaign includes broadcast TV advertising for unduplicated, nationwide reach to build brand awareness and trust, and digital advertising for more precise targeting and incremental reach extension for stronger engagement and improved business outcomes. Adding automation to the ad buying process can make achieving that balance both easy and extremely effective.
ZingX™, WideOrbit's new buy-side platform, uses automation to simplify the traditionally complex and difficult process of buying broadcast TV advertising. It's the only buy-side platform offering direct access to inventory from thousands of broadcast TV stations using WideOrbit's premium sell-side exchange, WO Marketplace. ZingX provides a national footprint, with 184 out of 210 designated market areas providing 87% effective US national reach.
ZingX leverages automation to make accessing that national reach easy, allowing marketers to effectively add broadcast TV to their media mix. Broadcast TV is a trusted, premium complement to CTV, helping amplify and extend advertisers' messaging to increase brand awareness and boost conversions.
ZingX offers:
National reach: ZingX is the only buy-side platform offering direct access to thousands of TV stations, connecting to the backend system that powers 89% of broadcast TV in the US, to provide reach across 184 DMAs nationwide.
Performance-based buying: Digital-first media buyers are accustomed to buying based on impressions and ZingX speaks the same language, allowing you to target your audiences accurately and effectively.
Better decision-making with in-flight campaign monitoring:  As TV stations reconcile logs, airtimes are automatically generated and shown against campaign goals, providing weekly impression breakdowns, with market, daypart, and affiliate summaries.
Simplified billing and payments: Consolidated invoicing across all stations allows you to streamline payments – whether your buy includes a single station or 1000, you'll receive just one bill.
ZingX helps amplify your omnichannel marketing campaigns with the national reach of broadcast TV.
To learn how, please contact us.