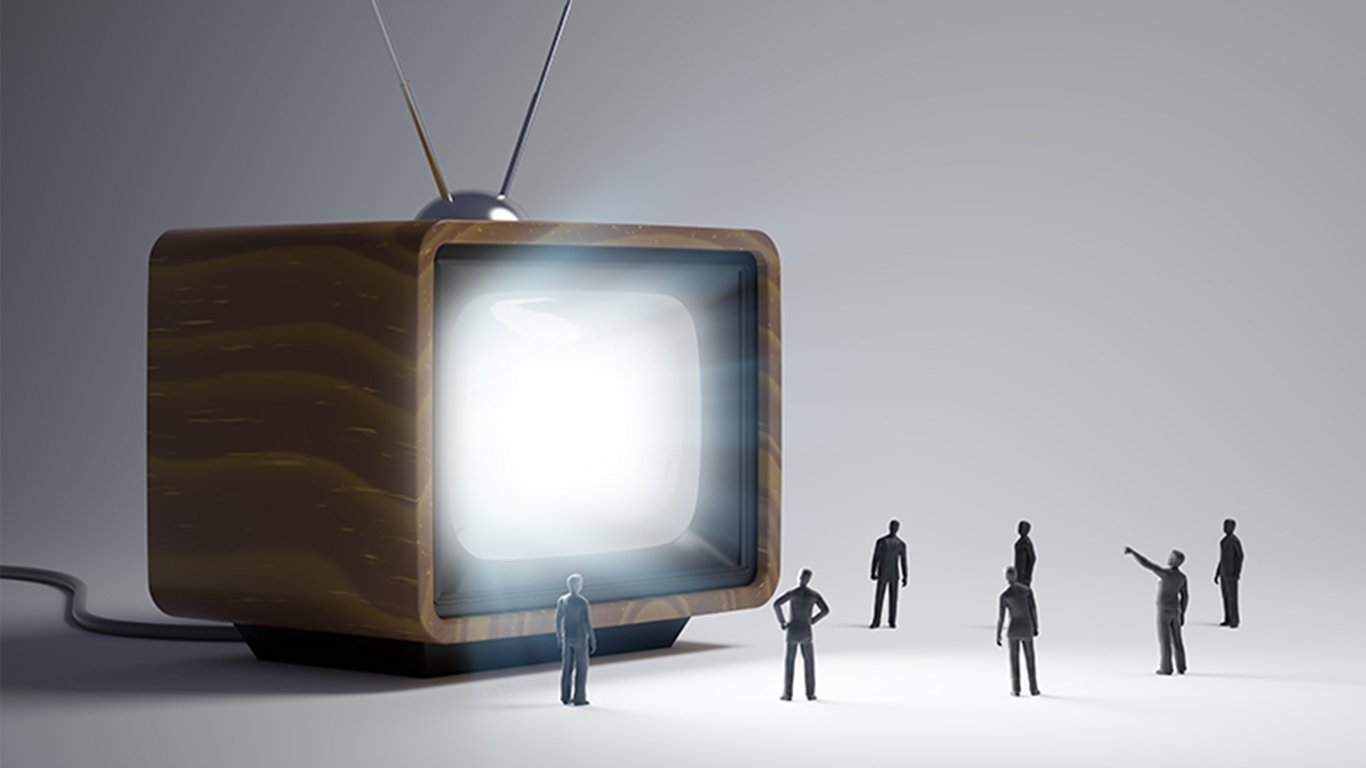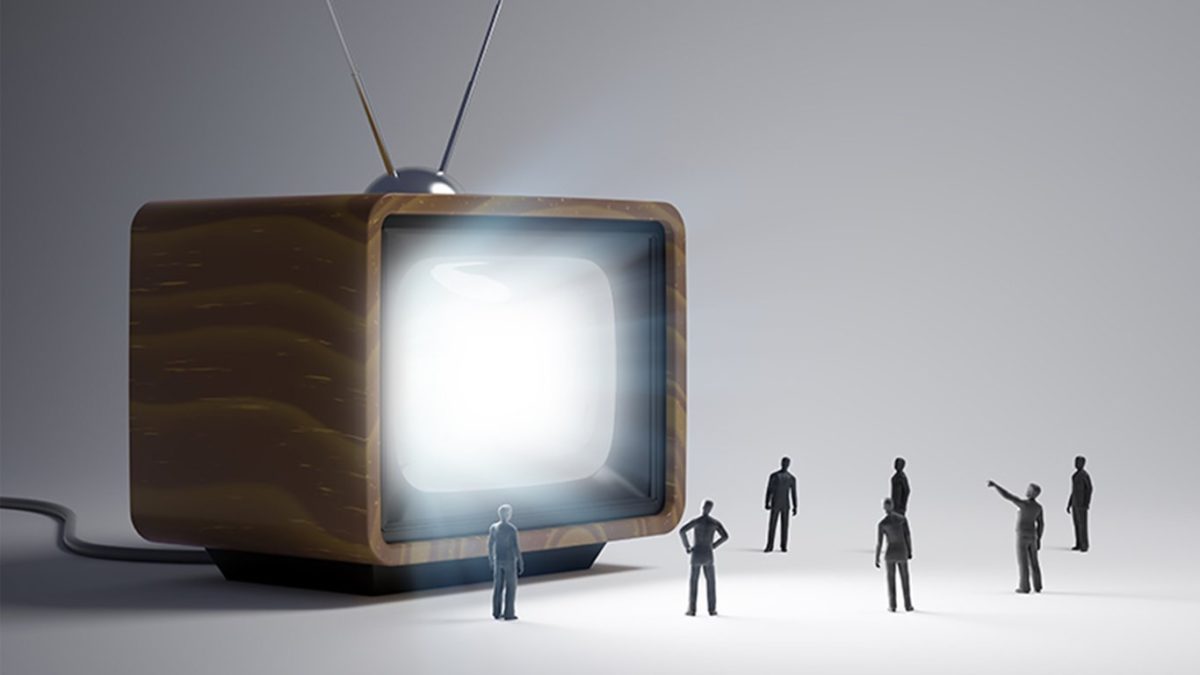 February 6, 2018
WideOrbit Programmatic TV Featured in ANA Forward
Our new article for the world's most influential marketing organization lays out the power of programmatic TV for brand marketers.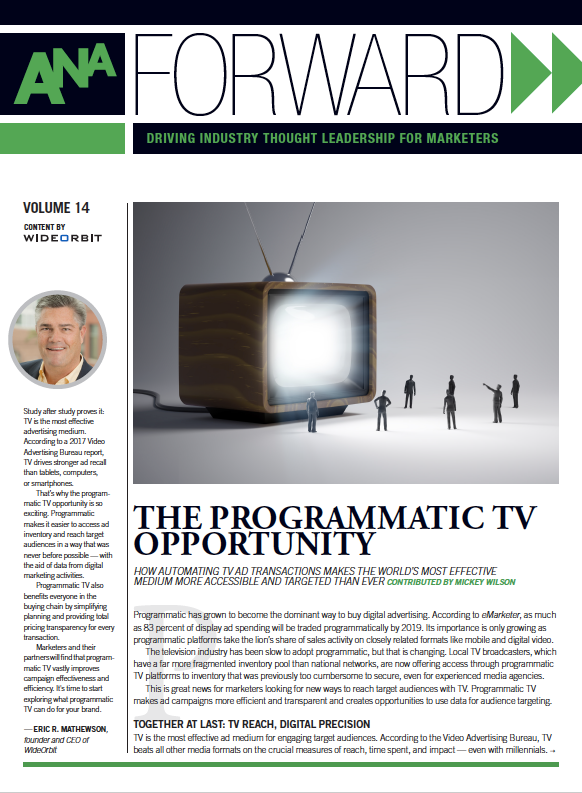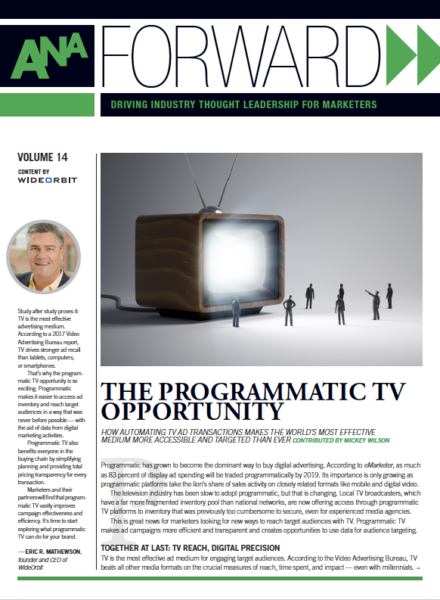 As the leader in programmatic TV with more than 1,000 channels offering spots through WO Programmatic, WideOrbit is always looking for new ways to connect with ad buyers and media companies about the benefits of programmatic advertising.
Our recent cover article in ANA Forward, the official thought leadership magazine of the Association of National Advertisers, discusses the potential impact that local broadcast TV presents for brand advertisers. Penned by WideOrbit CMO Mickey Wilson, "The Programmatic TV Opportunity" breaks down why PTV makes it simpler than ever to execute complex, targeted campaigns across a huge number of stations and markets.
This is another big milestone in programmatic TV's journey to mainstream acceptance by ad buyers and media sellers. ANA members are some of the most influential marketers in the world, annually spending more than $400 billion on campaigns on behalf of more than 15,000 brands. To fuel competitive advantage for their brands, ANA members are always on the hunt for new and creative ways to reach consumers efficiently and effectively. Our article provides many compelling reasons why brand marketers should have a second look at programmatic TV as a powerful, untapped opportunity for driving awareness and sales.
"The Programmatic TV Opportunity" also lays out the differences between advanced TV types — Programmatic, Addressable and Connected — as well as the factors to consider before a buyer commits to working with a programmatic platform. All in all, it's a must-read for anyone who wants a primer on what's next in TV ad spending.
Download ANA Forward's "Programmatic TV Opportunity" issue to learn the basics on PTV and see how WideOrbit is putting its best foot forward for marketers.